CounterAttack has changed a lot since the last trailer, it was overdue for an update.
CounterAttack now has 8 player online, 4 player local coop, multicrew ships, over 200 attachments to customize your ship, over 30 story mode levels, 3 different kinds of survival, and improved graphics.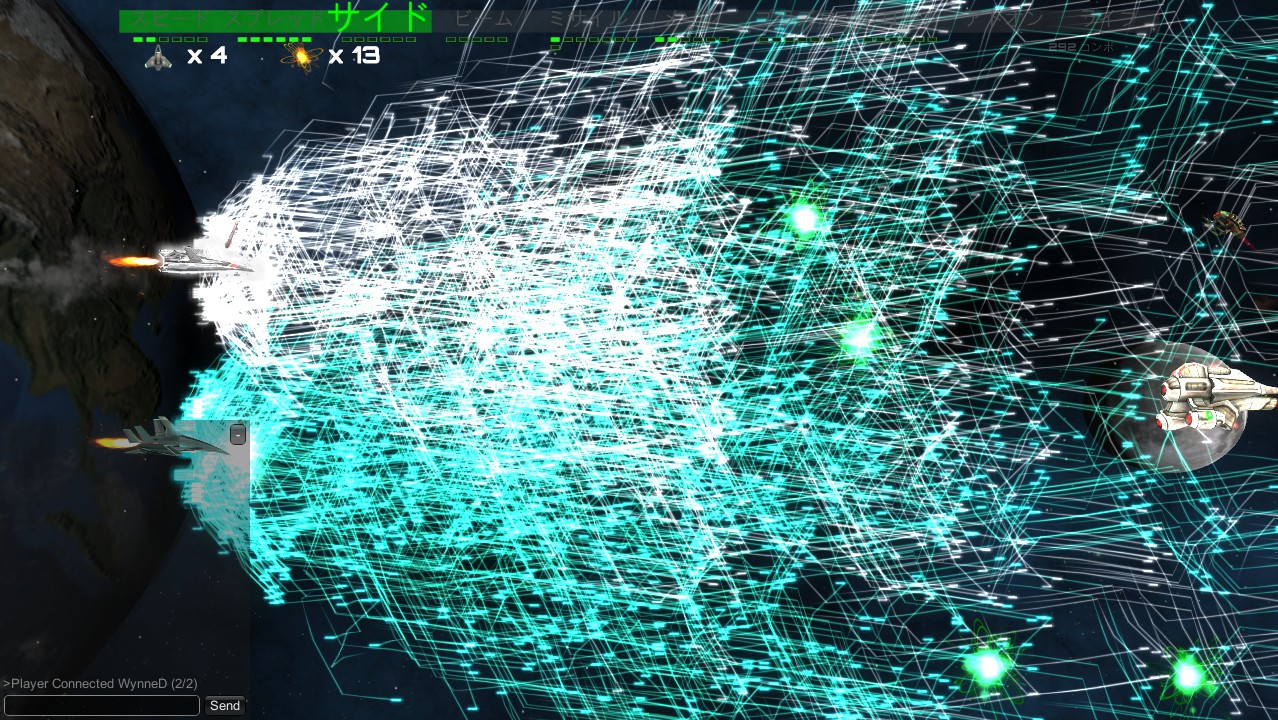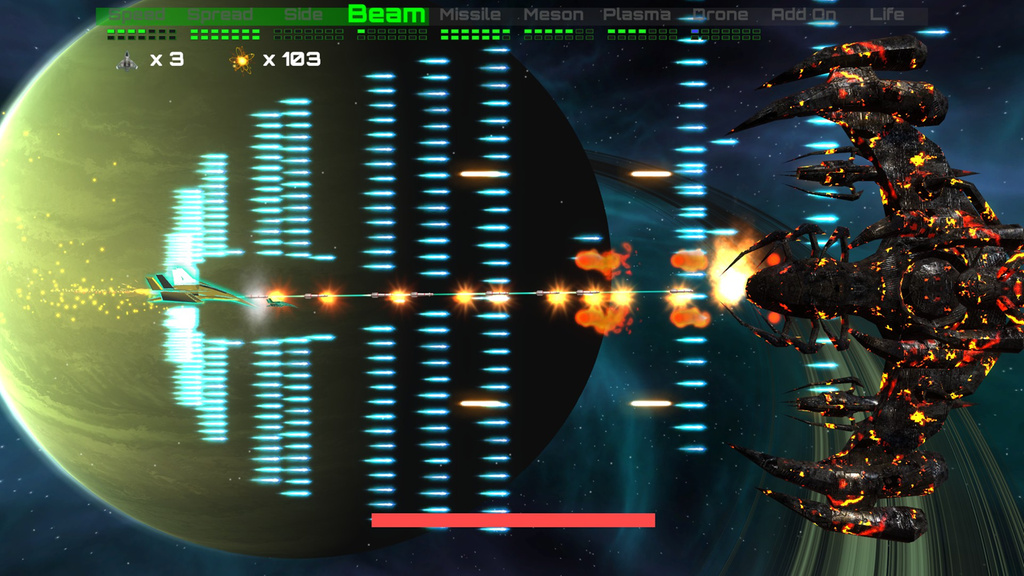 It definitely has been a challenge balancing all of the attachments, especially since sometimes their combined effects are difficult to predict. The players have come up with some interesting weapons.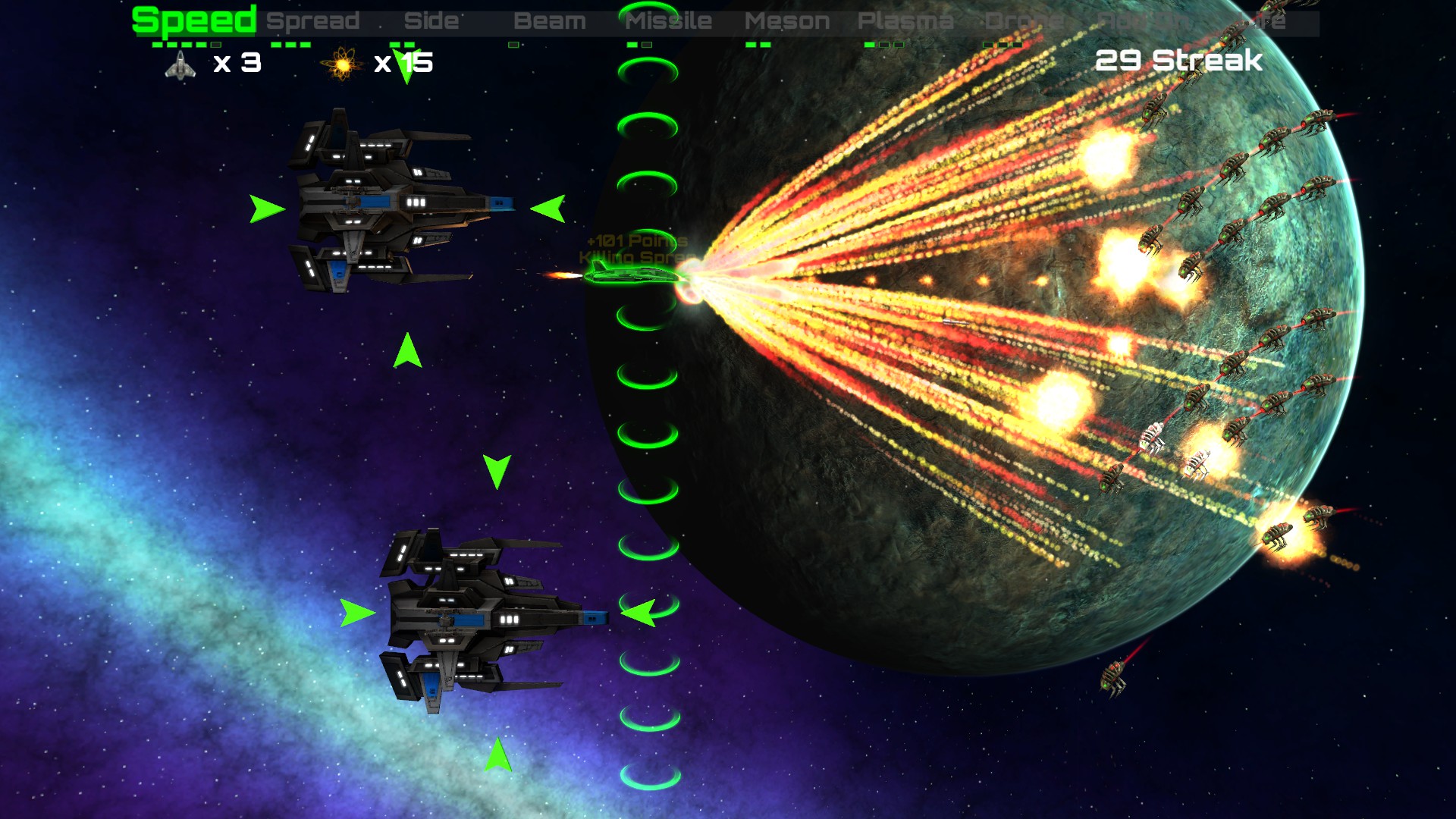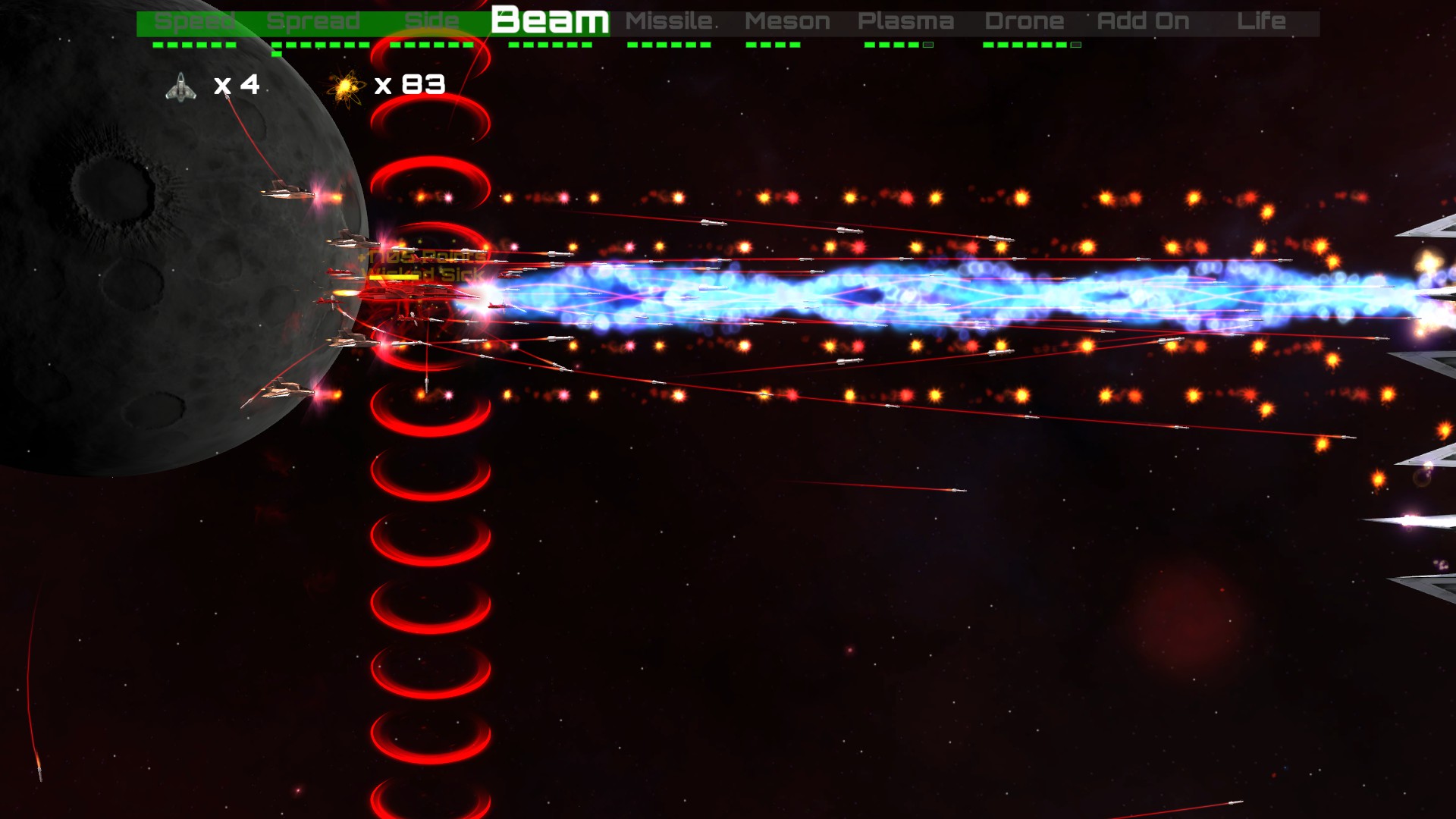 The new Survival mode, Wave Survival, is different than the previous modes. Previous survivals employed a flood of enemies, never ending. They would just keep increasing in number and difficulty until you were overwhelmed.
With Wave Survival you face a single procedurally generated wave at a time. It gives you a bit of a break between waves, and can create some interesting results. I've definitely been surprised a few times, which is difficult after over 2 years of working on CounterAttack.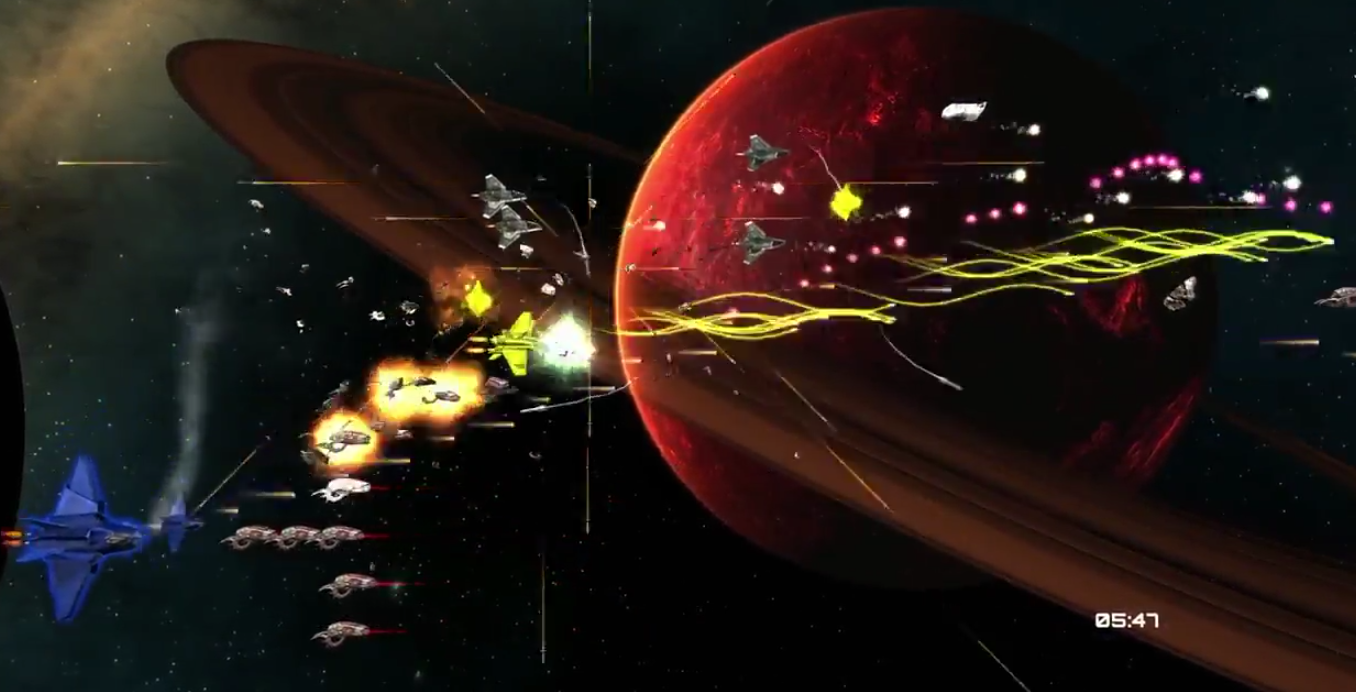 MultiCrew ships, or Capital Ships, are bigger stronger ships that the players can enter and take control. They gain access to the capital ships extra armor and firepower. When the capital ship is destroyed they respawn in their fighter without losing any lives.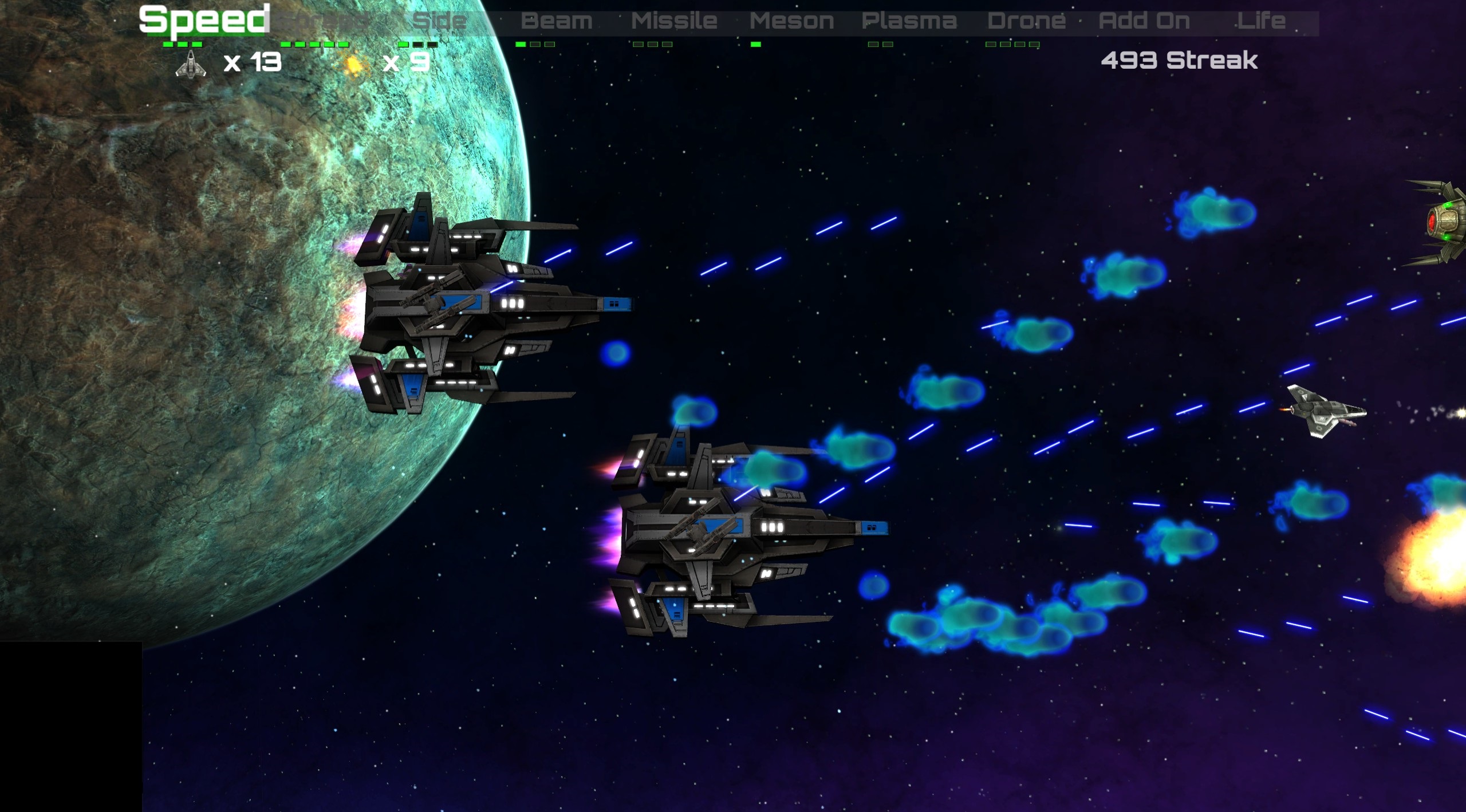 For the next bit I'll be focusing on bugfixes and various polish. The highscores screen needs to be completely redone. Then after that I'll start on the Garage update - it will feature saving of loadouts, testing loudouts, and the ability to tweak some of the attachments.