Background
Finally another special Tower is complete and thus more a set of towers (from basic to special 1 or 2 is complete).
Only to recall the process of the game, you put a tower to defend your base and it can be evolved for up to 3 levels of strength and after that you choose from the special form 1 or 2 of your Tower.
The first version of the Tower Cannon was dragon that launches bombs with lava effect and now I have a new special version. This is the "Skunk" which will be the stench as main weapon against the enemies causing damage extended to enemies.
Weapon:

Base:

Complete version: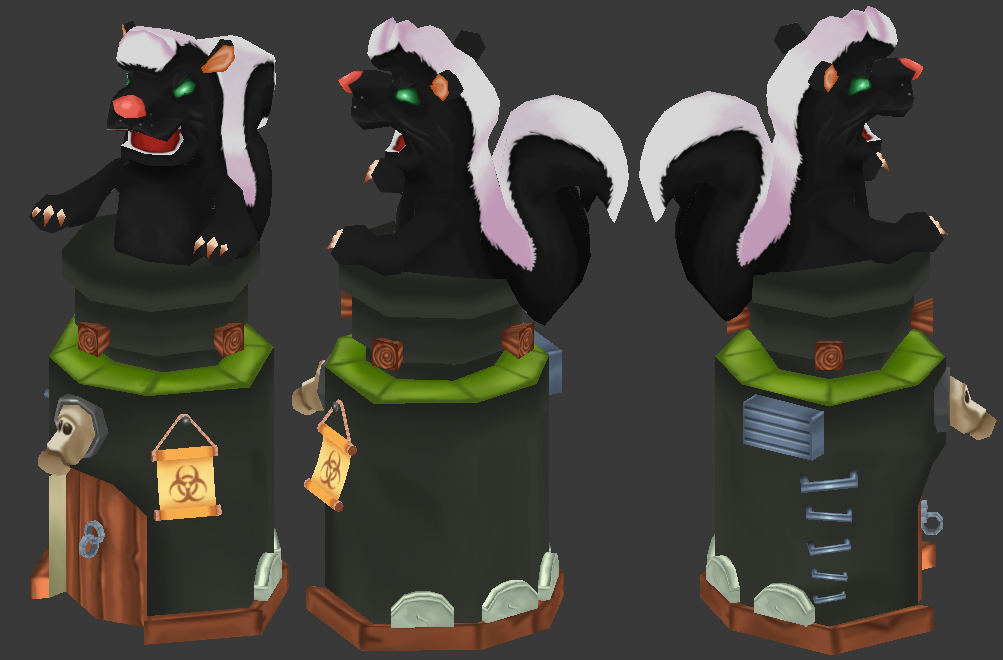 Complete cycle: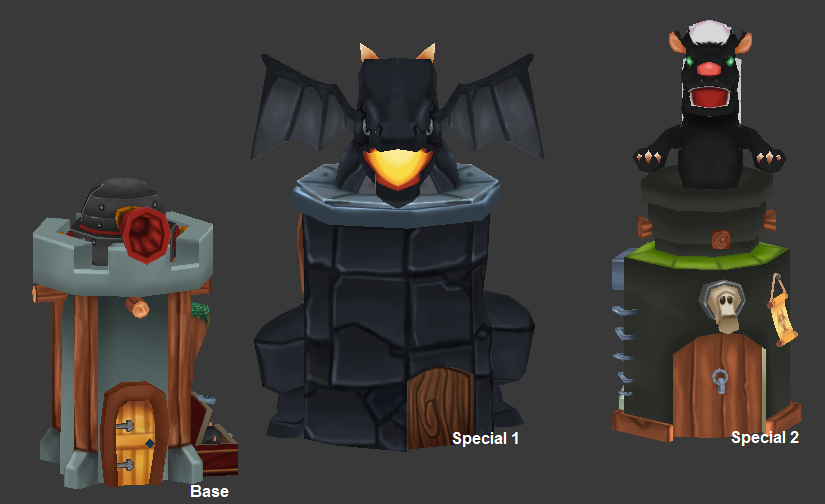 Credits: I must be honest, the idea of the Tower Possum was my son.