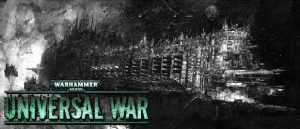 Welcome to Haylay and Rico, the newest members of our team.
Haylay has joined our coding section of the modding team to code new ships and other space related applications. Rico is our newest modeller and is already hard at work on producing some nice new models and some CGI vids.
Everyone please remember to go to the forums to the right for more behind the scenes information (requires registration), and if anyone else is interested in joining our modding team, we are always in need of modellers, texturers and coders. (And anyone else if you can persuade me that you are useful to the mod).
---
Thanks for Reading!
WH:UW Team!