New weapon: Spiked Club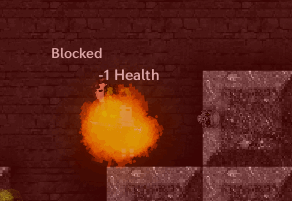 Lady Tallowmere has crafted a Spiked Club for you to knock some heads with. If you manage to find this new weapon, press your attack button to raise the club, then release to land a blow. The more hurt an enemy is, the more damage they take. Extra knockback is also applied. You are unable to move left or right while your club is raised. Attacking with the club also propels you downwards with great force.
(click here for a longer animated gif)
Other notes:
Lady Tallowmere has been meaning to keep an eye on you, so newly-formed apparitions of her now appear in most event rooms.

Added a "Coins Leftover" column to the local highscores list.

Added descriptions to all items, viewable when browsing your inventory or visiting a merchant.


Added new equipment attribute type: +Spiked Club Damage.

Added console command: "give club"

Added console command: "spawn chest with club"

Damage you receive is now coloured red in the combat log.

Improved button-press detection during cutscenes for speeding up the text.

The first event room is now usually found in Room 7 instead of Room 6.

Fixed potions being automatically equipped when looted from chests.

Fixed a Weapon Wheel sound being played whenever you clicked.

Fixed hero stats not being written to save files.

Fixed combat log timestamps not calculating your previous saved game's time played value.

Fixed Anti-stun Potions not having a voiceover.