---
---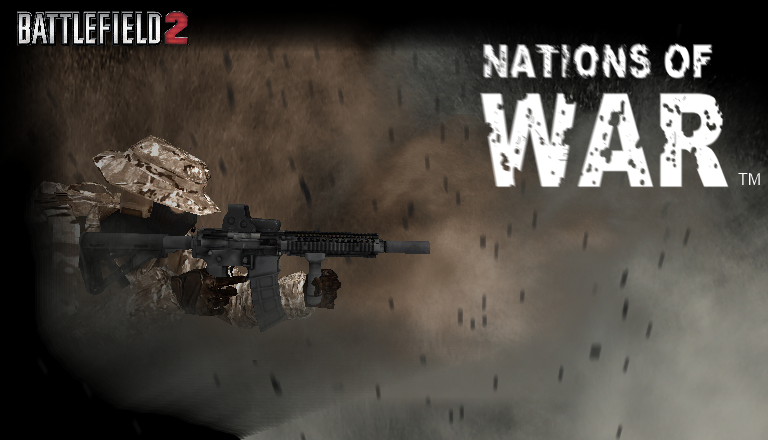 2011 south & north Korea fell in deep conflict, wars waged, cities destroyed, the innocent were killed, north Korea's obsession with communism brought the entire world into conflict but japan and south Korea were soon defeated, as Japanese and south Korean soldiers that still live are forced to fight for North Korea as well as civilians and smaller countries that didn't stand a chance, creating the biggest army bigger than china but not bigger than the world.
---
---
LATEST NEWS!!
NEW FACTIONS ADDED
SAS-some weapons they consist of
-m240b
-M4V1
-MP5
-AA12
-R300 sniper rifle
Features of NoW ALPHA
-full access to the equipment used by Polish Grom forces of wich includes
●Heckler&Koch 416 w 3 different variations each variation has a duplicate variation but with silencers
●Daniel Defence MK18 w 2 variations and duplicate variations w silencer
●MK48 w PEQ-15/compm4 red dot
●Mcmillan Tac-50
●FN57
●tomahawk
and loads more all will be descovered in Alpha :P
-acces to early Korean Peoples Army equipment
▪AKMs AND RPKs
-new skins for KPA and GROM
-new Particle effects
-tactical based infantry gameplay
●Cqb map
-BF3 style animations edited and created for each Weapon
And Loads more!!! All coming very very soon!!!!
PLEASE NOTE THAT NoW ALPHA IS NOT THE FULL MOD IT IS JUST FOR U GUYS TO TEST AND SEE IF IT IS WORTH DEVELOPING OH AND THERE WILL BE LOADS MORE NATIONS COMING ALPHA CURRENTLY HAS THE GROM AND KPA!!!
Note!!!
I have added PEQs and flashlights to the hk 416 variations with updated gun metal grey textures for a more tactical look
WIP in the beta u when u play multiplayer no matter what side u are on u will have full access to all the weapons
so if u play lan against each other u both or however many people are laning will be able to select any primary weapon In the game even if u are on KPA team:D
ALPHA PATCH IS UP