Hey everybody, Got a small update today - BUT the content is still good :)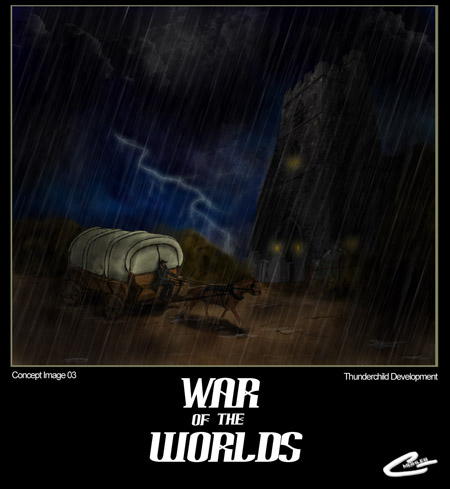 This is rogues new concept art, I gotta pat him on the back really for drawing these as my descriptive skills are terrible and he still got the concepts to look just like the idea I had in my head of the story board - This concept shows the wagon which holds the soldiers who've been sent out to investigate the crash site, as you can see they arrive late into the night and well.. Its not going to be a very nice night for them.
Now onto the poll we put up last week about the scouts model! first and for-most thanks to everybody that voted, Its very appreciated as we really want to know you're opinions so that we can make the game the best it can be :)SO here are the results:
41% Voted for the Old Design
and
58% Voted for the New Design
So its a clear win for the new design, Oh and if you wrote 'Why' you'd chosen you're answer thank you for doing that as it really helps us define what we should change or tweak.So yeah, Thats it for this week expect some stuff on the Harvester next time and I asked the team about changing the update... 'dates' and we all discussed it, Turns out Saturday is just the most appropriate day for us all so sorry to all those who wanted Monthly updates - We just think that currently with the deadline's we have for each week we work faster and that it would make it a lot less faster and possibly worse quality work if we spread it out between months.
Anywho! Hope you enjoyed this weeks update - See ya next time.