Over the past two weeks since our last update, we have been very fortunate to get three new modellers/textures and even some of our old developers coming back. They are extremely talented individuals and those of you that have followed Empire at War are more than likely to have seen their work or heard their names; Dr. Knickers and Lord X. The other is our very own Bouma who was very much responsible for the amazing textures on most of the Corellian Capital Fleet
That being said, to give you some examples of what Kalo, Dr. Knickers and Lord X have been doing, I have an image show :)
After the satellites, Kalo went to work retexturing our great Bulk Cruiser model. Kalo worked very hard on optimizing, uvmaping and retexturing this model and I most say, I'm SO delighted with his work. He's really made this not so pretty ship stand out as a gem: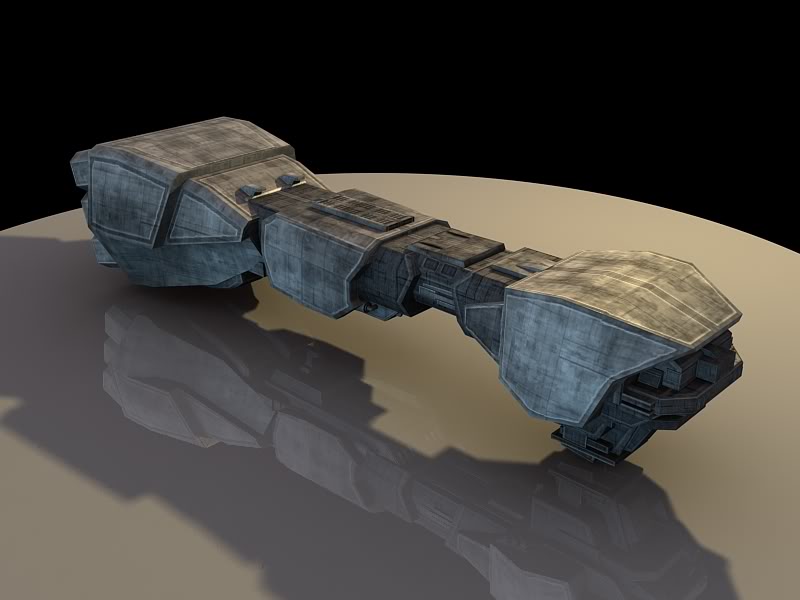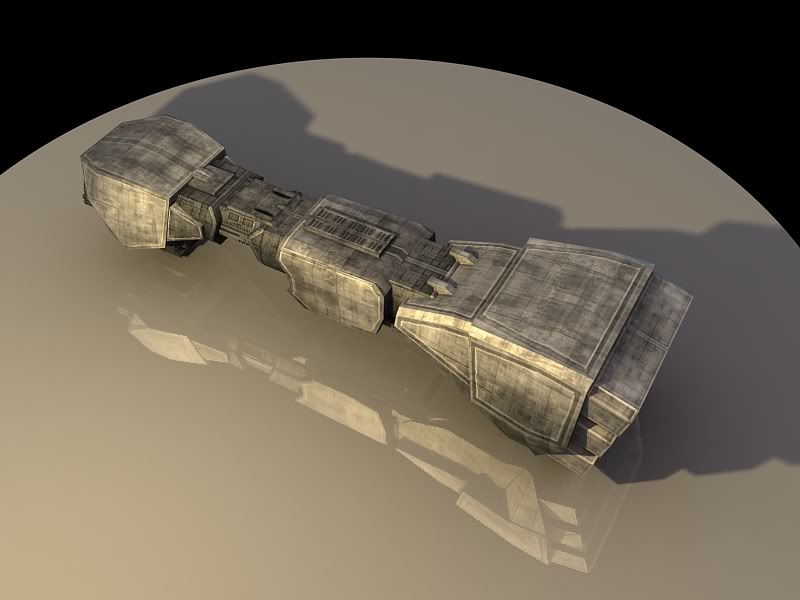 As you can see, the quality of the texture is absolutely epic and I feel this is easily one of the best looking Bulk Cruisers I've come across in my modding career (Granted I'm biased :)) He's also worked on revamping our Quasar Fire Carrier by improving some of the existing model: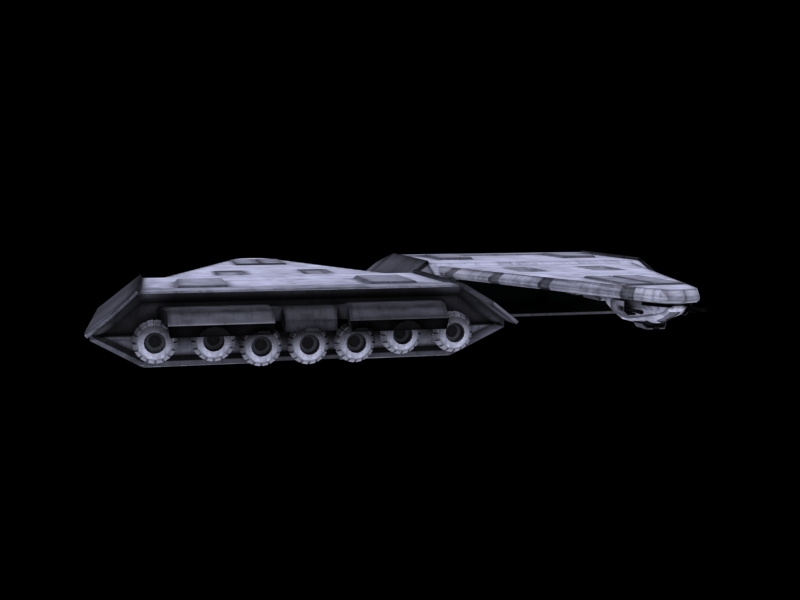 Kalo's next big project is working on the new Jedi fighter and helping me with capital ship wreck models!
Dr. Knickers started working on improving some of our current models. His focus was on the E-Wing. He has redesigned the model and is now in the process of texturing it from scratch. I'm so excited to see what he can do. Here's the WIP: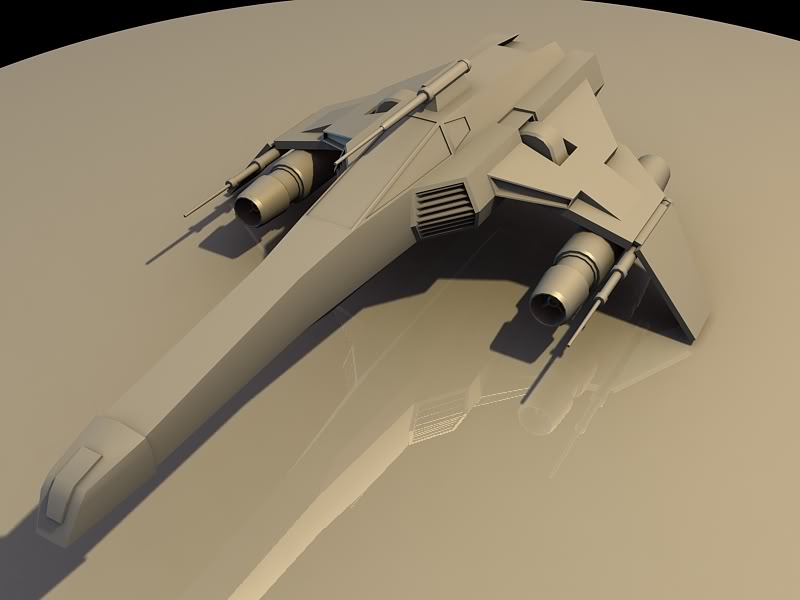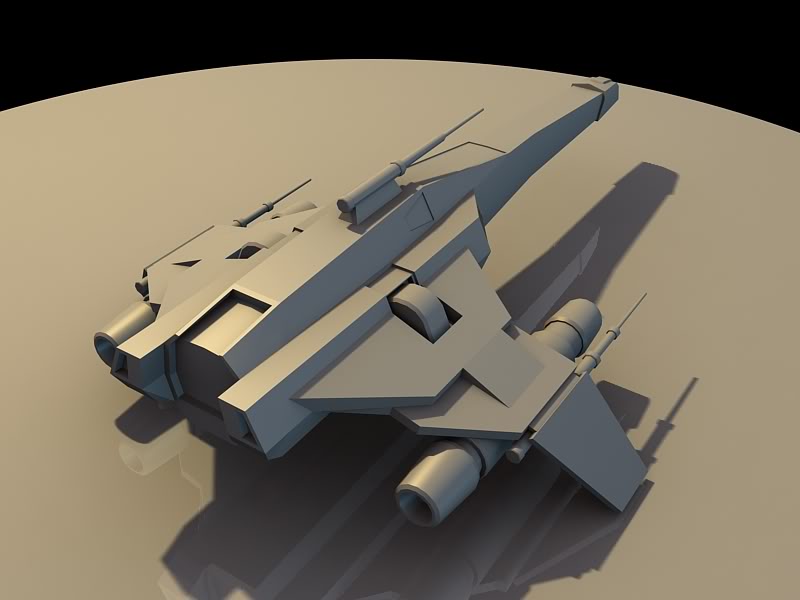 After this project, Dr. Knickers plan to work on the new Sith fighter as well as create a new splash screen for the mod. If you haven't already seen his amazing work, I encourage you to check out his spectacular splash screen for the Empire at War: Forces of Corruption mod, Thrawn's Revenge.
Lord X, or X, as he likes to be called, has started work on the new Hutt Capital Ships we have in development. He's done an amazing job thus far and I'm just going to show you his WIP and LOD models for the beautiful design. I won't tell you the name of the ship but I'm sure some of you SW diehards will be able to figure it out: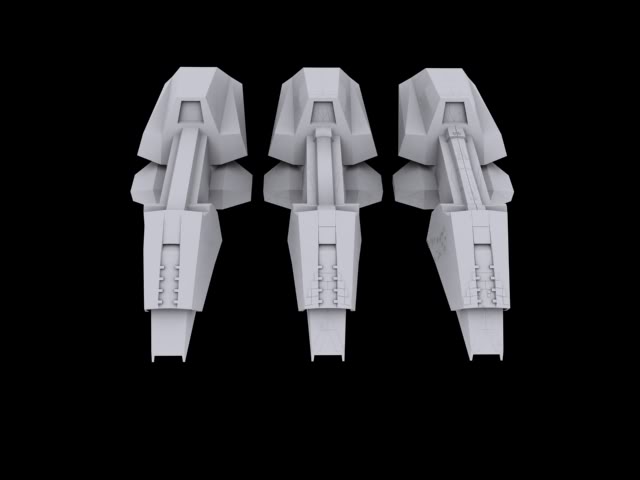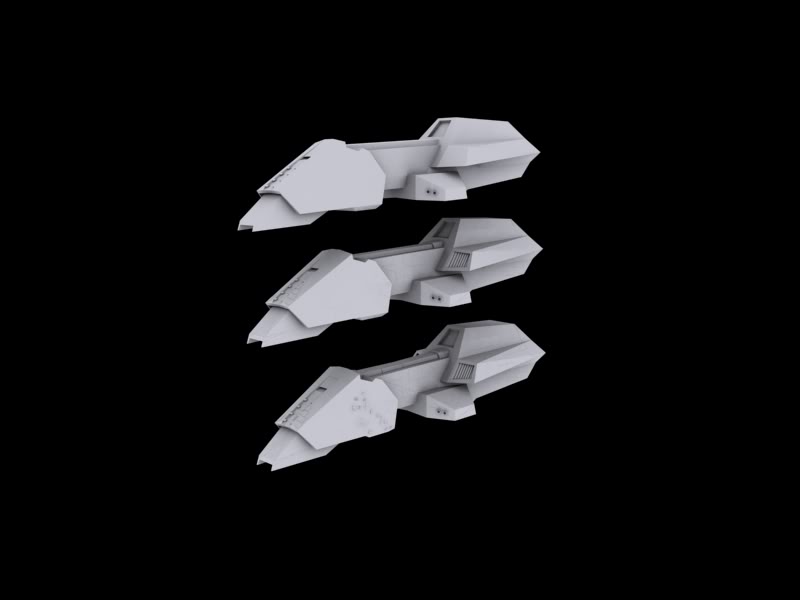 I really cannot wait to see what the finall product is going look like, but I assure you, it's going to be amazing!
Since our recent acquisition of these talented developers, we have decided to go through our entire shiplist and improve the quality of some models/teuxters that are simply not on par with our other models. As we optimize, improve and redo a few of the ships, I will keep you all updated on our progress.
Now, onto that announcement. I actually have three to make:
Firstly, w0dk4 currently has stated to the developer team that he is on the verge of creating normal maps for Freelancer. What this means is that we'll be able to produce high quality looking models that are much lower in polygon. What does this mean for the player? Beautiful models with high details that don't significantly hamper performance! I hope we will have something within the next month to show you.
The second announcement that I wanted to make was regarding our recent affiliation with the Thrawn's Revenge mod team. We have decided to combine talents to produce models/textures that would otherwise not be possible in a defined timeframe. For those of you that have Empire at War: Forces of Corruption, I strongly recommend you check out this FANTASTIC mod!
The last big announcement is regarding the closed beta. We have decided as a team, that before we open the mod publicly we want to test out a lot of our concepts and balance. Thus, we hope to have this beta out by the beginning of April 2nd 2011. This is a huge step for us and I'm so proud to have been on this fantastic team from the beginning.
As always any comments, suggestions or questions are always welcomed!
----------------------------------------------------------