We've updated the look of the email and diagnosis screens and added in an extra disease to diagnose. A full list of features/known issues is below.
As always please give us feedback – we'd love to hear what you think!
BTW- before you ask, no that's not a problem with your mouse in the last level. It's all part of the game! ;)
SORS demo v2 added features:
- profile pictures in the email screen: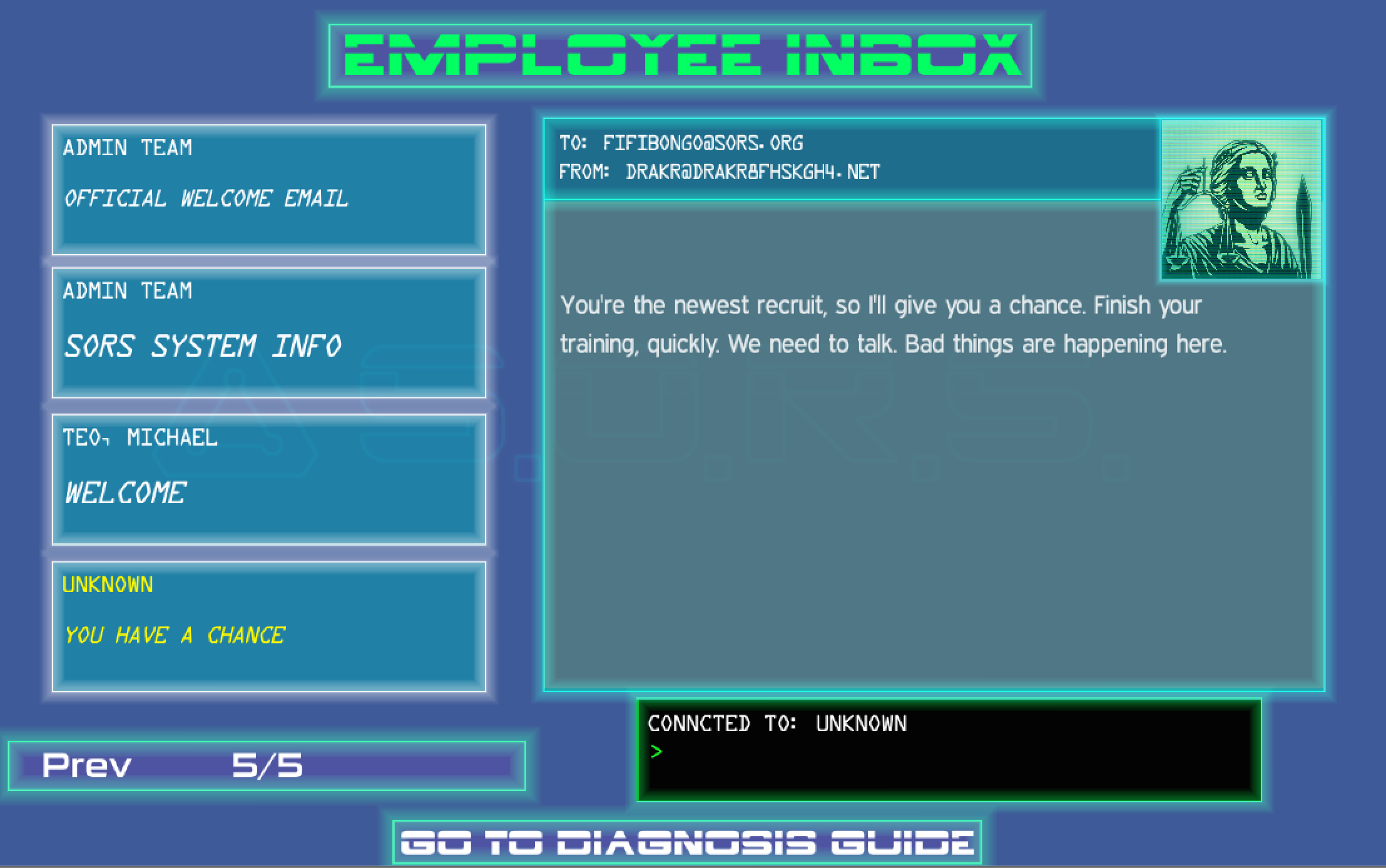 - updated UI/images in the diagnosis screen:
- 'breast cancer' condition in the demo
- a new 'challenge level'
- more dialogue/emails
- menu screen artwork
- improved menu look/feel
- timer addded to treatment room
- new patient bodies added: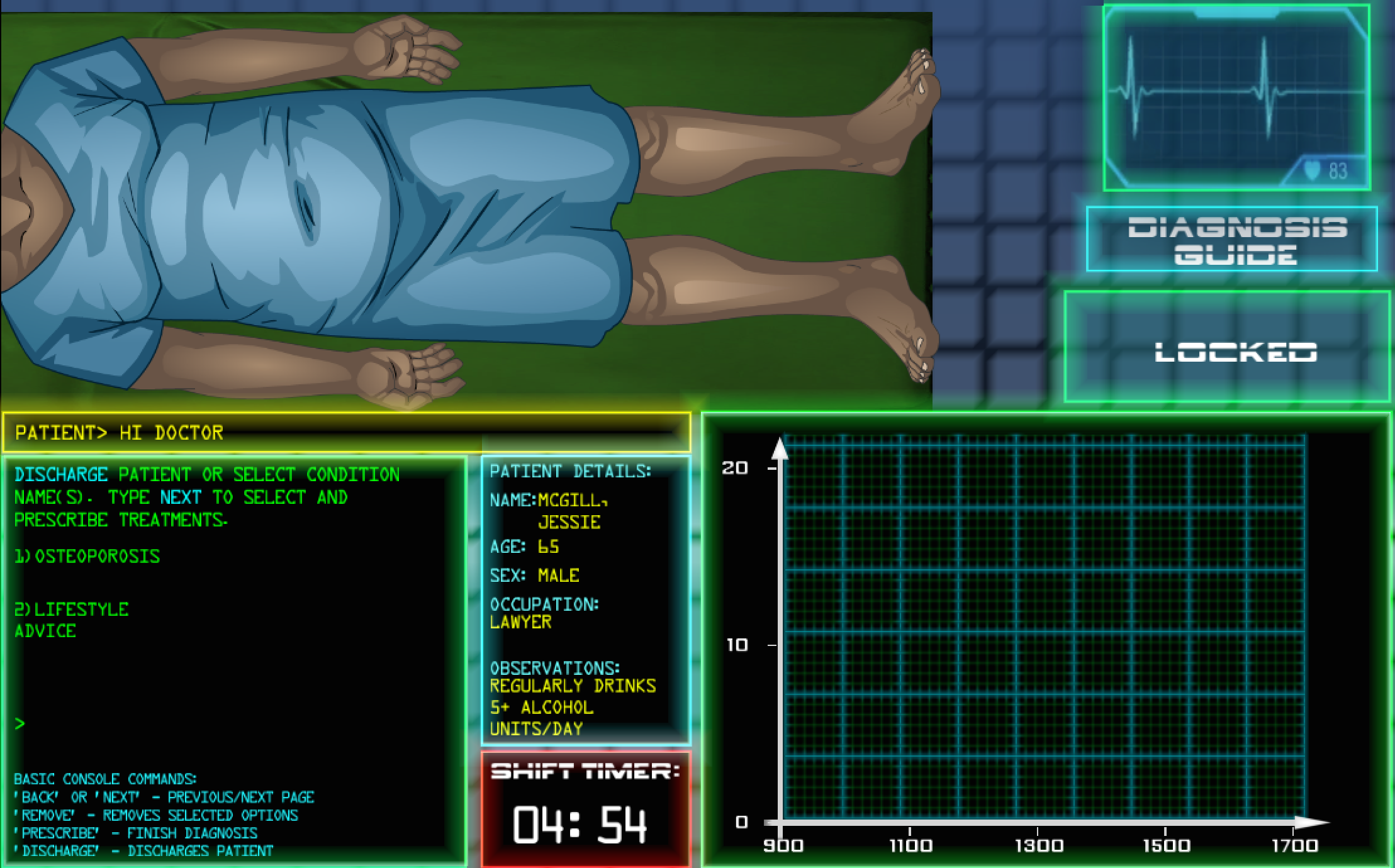 Known bugs:
- in the treatment room, sometimes players can't
input into the console (no letters appear). To fix this, save your game, quit
to main menu, and load up again. It should fix the issue.
- Some patient animations go a bit jumpy, although
this shouldn't affect gameplay
- Menu 'options' button does nothing