*Note:This article is pretty outdated.Some links wont work.
Hello everyone!Welcome to the third update this month. Like I've said in the previous post, we would create a site for the community to send in suggestions to make this a great horror mod. At first, we wanted to make a site a custom made system, but we unfortunatly don't got webadministrators or webdesigners. Instead of waiting for months till someone applied, I've taken the liberty to create the site myself using MyBB & and using an edited theme. We thought it would be a bad idea, but it ended up that MyBB has actually some great plugins & features to create a decent site.Aside from all of that, I'd like to present; the community website
Now heres some tiny bit of media.
Our sound department has been busy with making concepts of specimen screams, ambience all of that good stuff. So heres a preview of it.
Its been a while since I opened up Hammer, so I decided to help out Coldzero in the making of Pressure.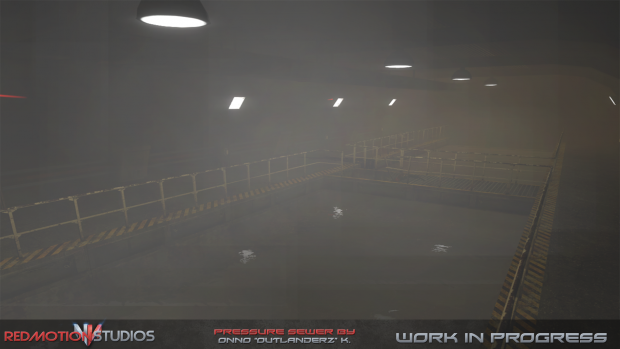 And ofcourse last but not least, we are always looking for talented individuals that are willing to help us finishing this project.You can send an e-mail to application@redmotionstudios.net, or you send an application through here or create an thread in our application section on our forums.
And that concludes this months update, we hope to see you back in the next one!