We want to keep this page updated pretty frequently, as we do have a lot of interesting stuff being worked on and finished up. I've decided to feature another piece of concept artwork by Michal Kus - he's a really talented artist who has been working hard to finish these pieces at a quick pace!
A unit or structure typically goes through many different iterations before it is finalized in-game. This is a great example of that - this was the first structure Michal designed for this faction. This meant that it would define the style and overall "look and feel" for the rest of the structures these guys build. As such, Michal first created a rough concept sketch. After a number of variations we agreed on a design that worked, and the design was finalized with some added colour.
Here is the result of that process, behold the Command Centre!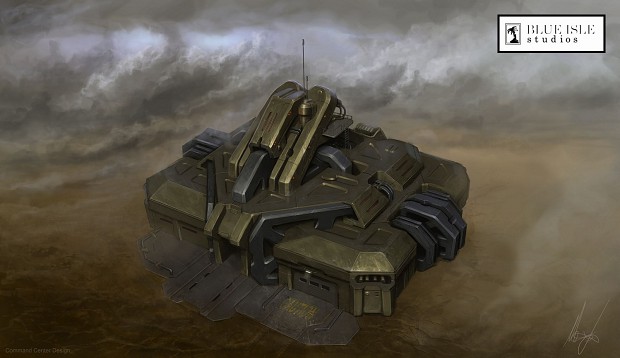 The next step is to pass the finished concept design to a 3D artist to not only build the model in 3D, but also create and apply textures to really bring the structure to life! Models and textures all created by Mike Engstrom.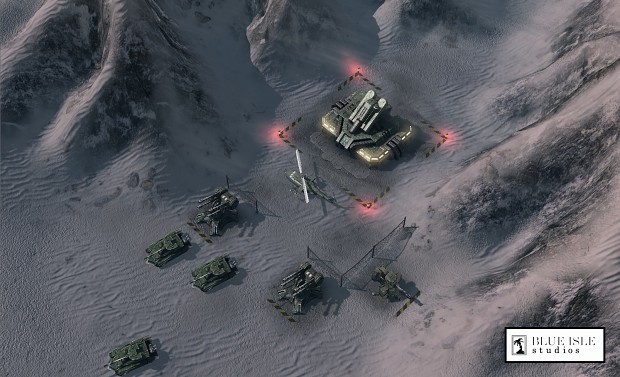 Here is the final result, an in-game screenshot set in our new snowy tileset which we think turned out really nice. This shot also shows a couple new units and base defenses, you can probably guess their functions :)
That's all for now, until next time!
- Your Devs