Hello everyone. Marc here. Long time no see. During the last month since our last update we have been working hard on improving our GUI and add some features we wanted to include from the start.
Let's start!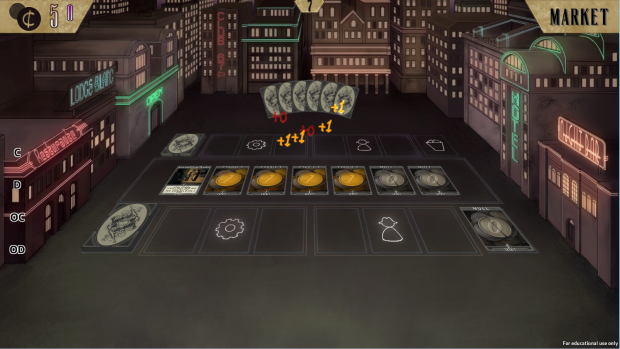 First we have changed the perspective from a top down view to a horizontal view. This allowed us to work with more space to where we wanted the cards to be displayed in the game and created a more appealing look to the game.
Now we are also able to display all the cards that have been played during one turn instead of using a pile that the player needed to press to see what has been played.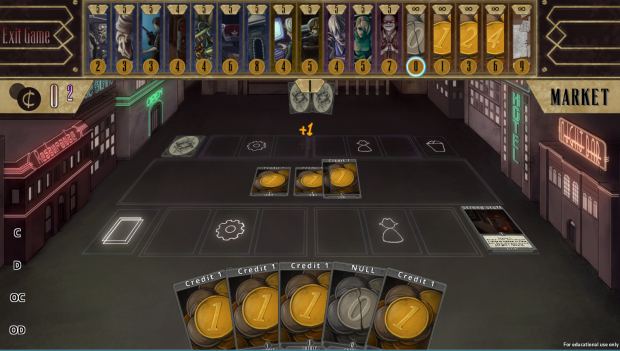 Our market have also had an overlook. Now all cards display a preview of the art of the card, together with how many copies are available in the market, and how much it cost to acquire the card. Once a player has enough resources to acquire a card, the coin symbol will be light up. The player can simply hover over a card to get an pop-up with information of what the card does.
Also, by pressing the coin symbol in the upper left corner will now play all credits from the hand onto the playing field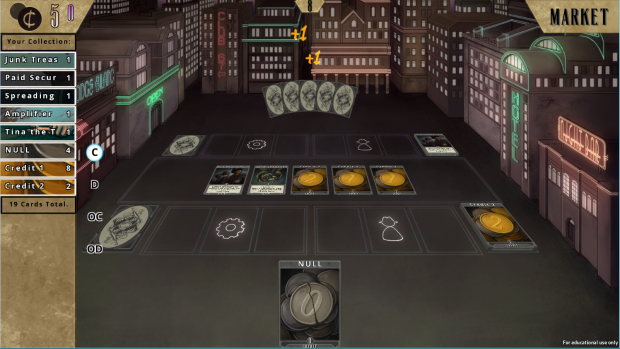 We have also added a collection list that allows the player to get further information of what cards are in the players collection, discard pile, opponent collection and opponent discard pile. These lists may however change in the future based on how the play testers find them useful or not.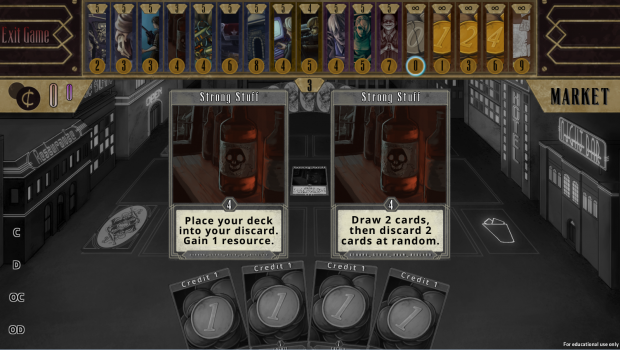 And to end this article, targeting has have a major changes as well. But I will leave that to Max to explain in his article.
But until then, feel free to follow us on facebook, youtube and here on indiedb for more updates on the game and its development.
See you later
//Marc