So the official name for the game has been decided, after playing around with countless titles I've decided upon 'The Slaughter', a title which encapsulates the story, atmosphere and themes of the game well.
Here are some of the latest screenshots, hopefully the next update will include some music. I cant wait until you guys play The Slaughter. You can find HD versions of these images in the gallery.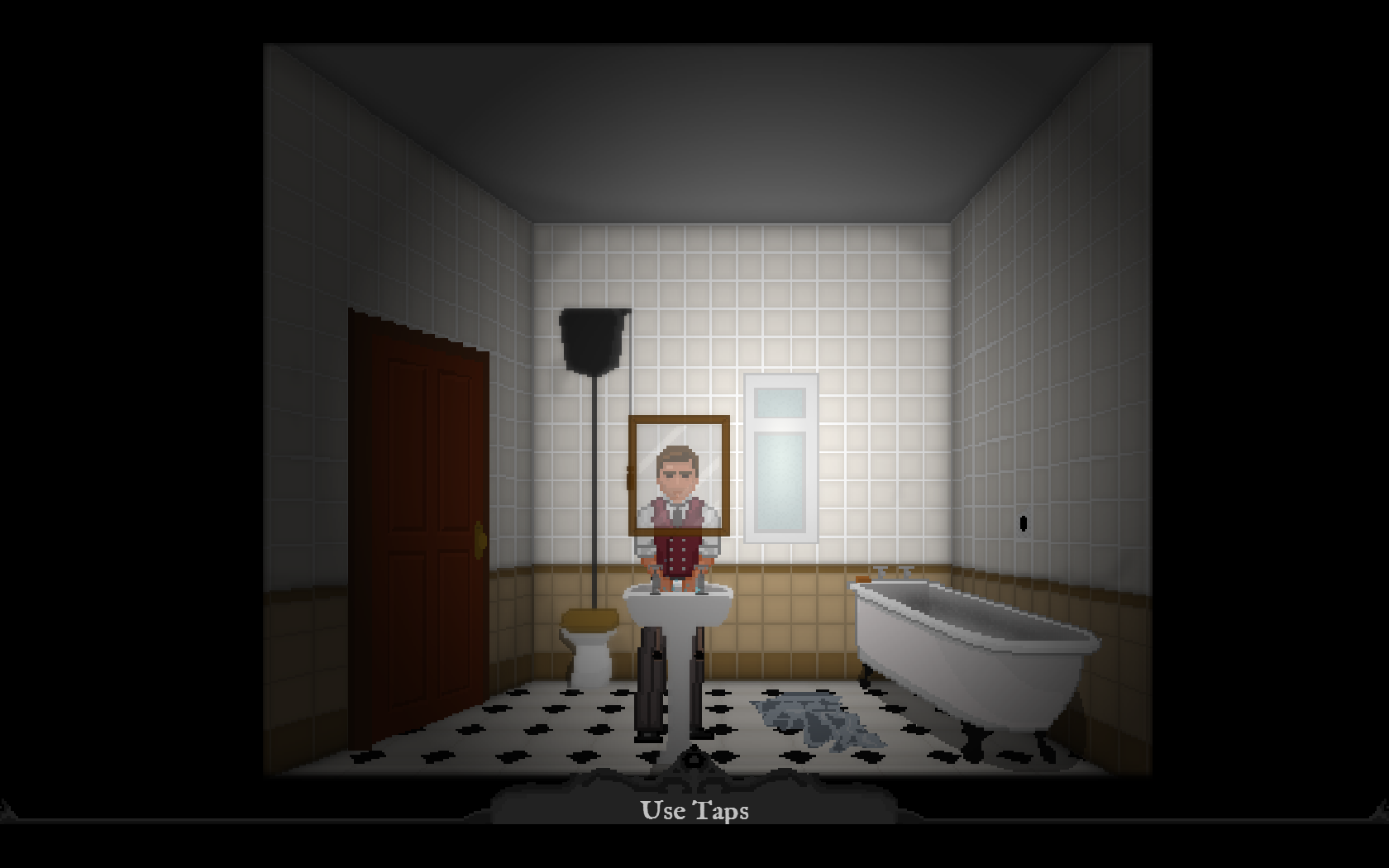 Syd's bathroom, he insists on washing his face every time he leaves the house.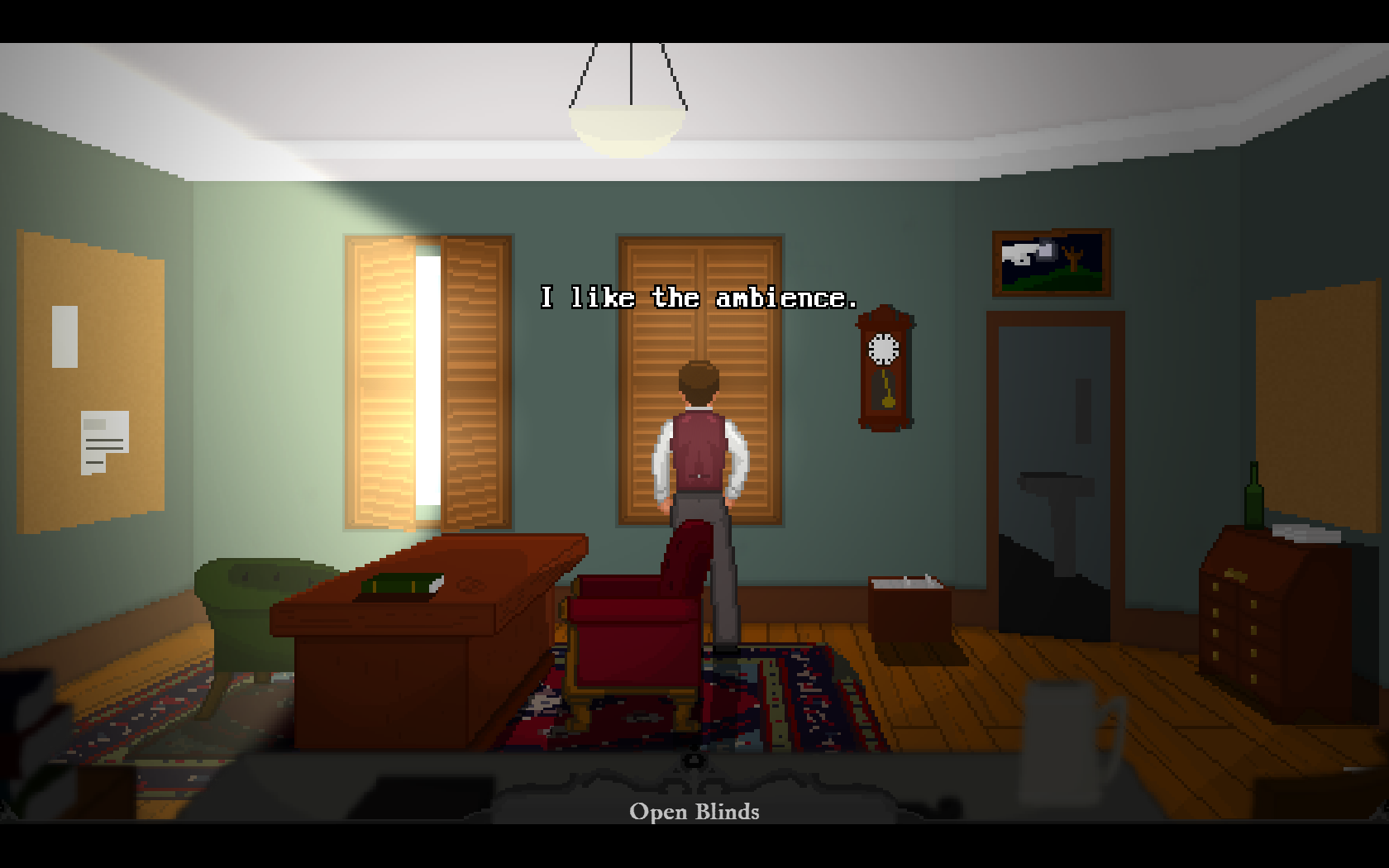 Syd's flat, I expect the final version will be slightly messier.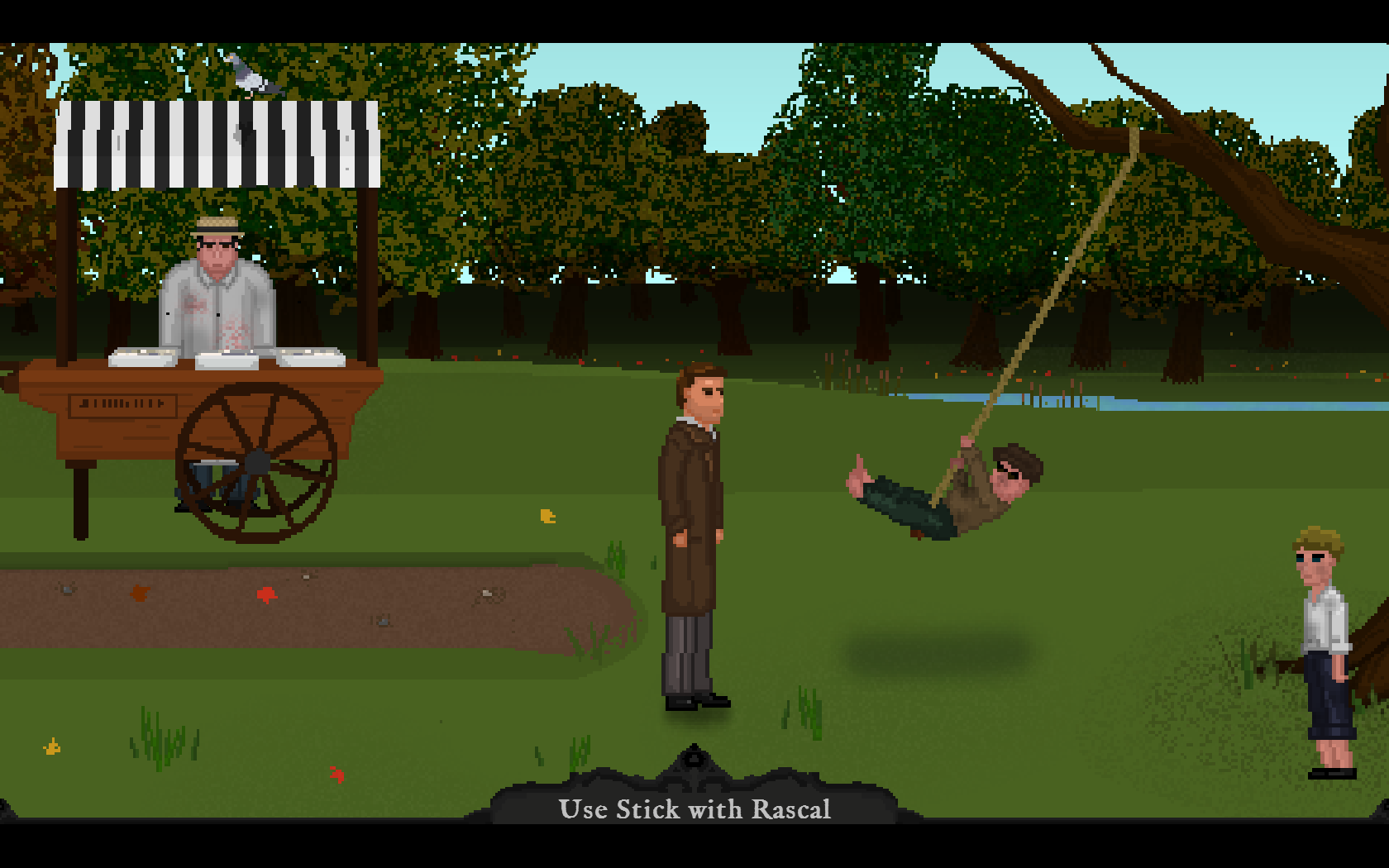 Syd getting some 'fresh' air, as fresh as the air can be in Victorian London.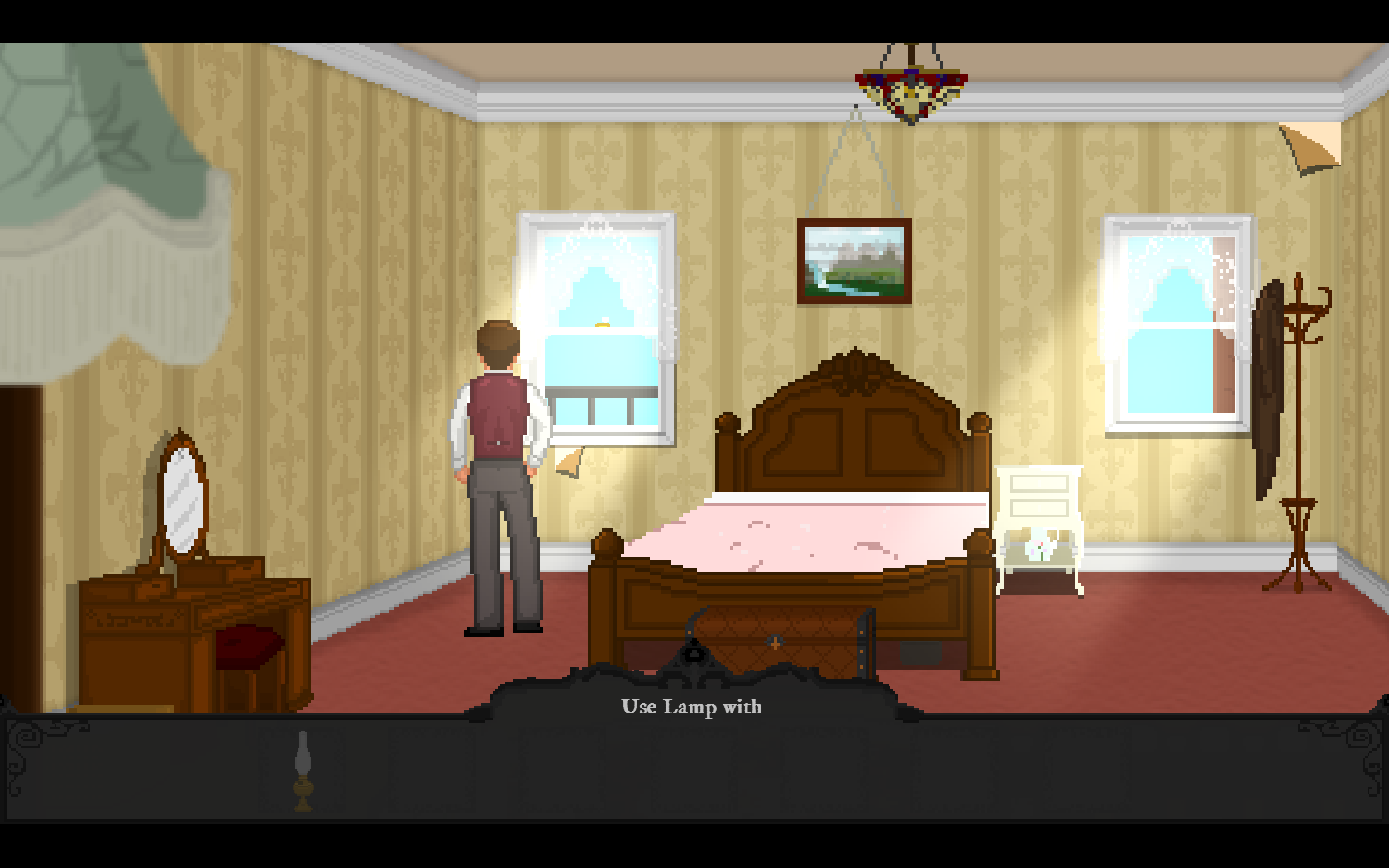 The updated inventory, you can compare this scene to the original.
If you have any questions or comments be sure to pop them underneath. Thanks!