After showing off the the more colorful and warm environments in a previous update, it's time to show some of the colder sci-fi environments. All of these are from the second last level in the game, internally named "Living Area 2". Due to the evolution it and the game has gone through the name is hardly relevant anymore though. It is however slightly more friendly looking than any of the Machine Room levels :)
Before going into the cold-feeling screenshots, lets have a warm one first!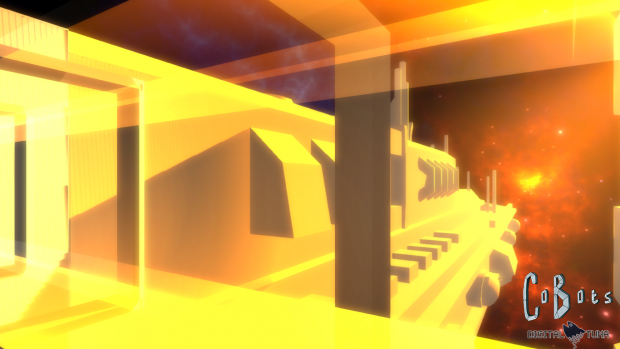 The passageway across a large gap in the beginning of the level.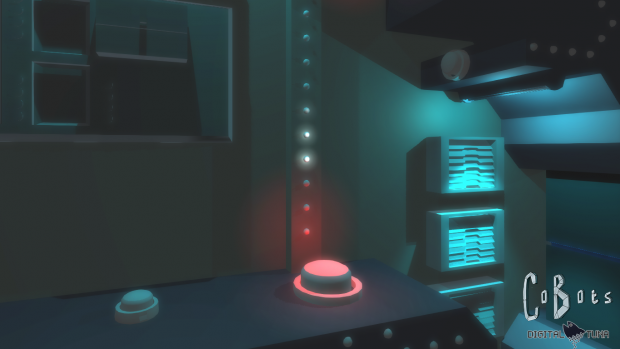 One of the 3 pure button combination-puzzles we have in the game.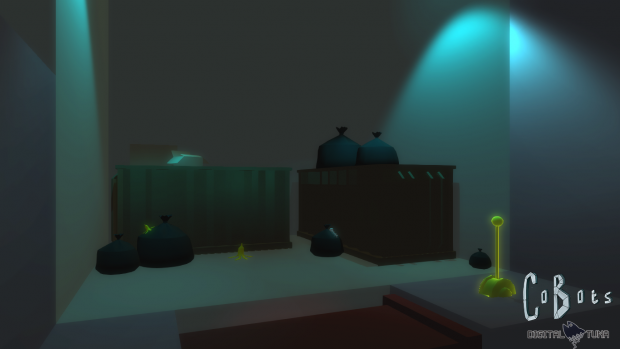 You need garbage rooms on spaceships! It even got a trash compactor!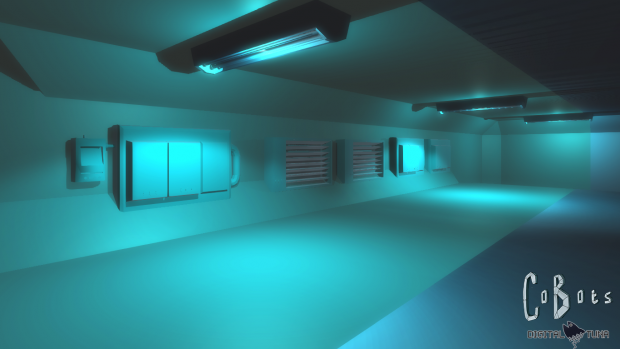 Generic corridor, cause a spaceship needs those too!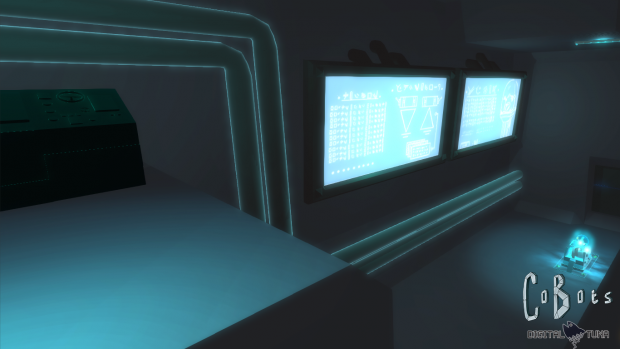 Beginning of the level, with the player spawn just off-screen to the left.
That's all for today! Stayed tuned for more, got some interesting updates planned in the coming week :)
// Mathias