News screen have been posted and news plans conceived.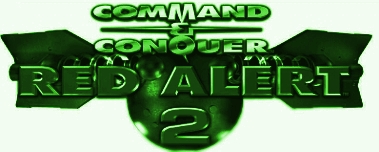 Apart from new units, changed rules and equalised balance between sides/factions, there will be new maps suited for new tactics, mainly:

helitransportation maps, in which cliffs obstruct the casual way of troops' travelling, so one must as fast as one can build a factory and one barracks, then transport helicopter & an engineer and finally, capture civilian building (like Tech Oil Derrick) to build up a base elsewhere.

naval war maps, where water fighting would be more preferable and possible; colonisation maps, where one must find another ground to gather resources or simply there are new places to expand (without need to move).

(not confirmed) artillery race maps, maps small enough to crush enemy by artillery units, plus players confined in their starting positions. First to produce and use them on enemy are first to have advantage and high chances of winning. The chief rule of such maps would be: the sooner the better.
A small map showing 1 type of new maps (check the in-game radar to get more information how it looks):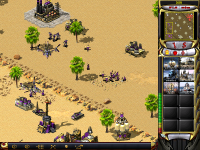 Originally, new maps weren't planned to be featured in the mod!