---
Cubed Commander Development News - 7th April 2017
Hi Folks, The last few months have been quite a busy time for Cubed Commander as we made quite a few graphical and mechanic changes, introduced our new Saboteur Units into the game and starting to refine the Base Builder and Management elements between missions. This week we will introduce our newest combat unit, the Saboteur!
The Saboteur is our first indirect tactical unit, meaning it cannot attack other units directly!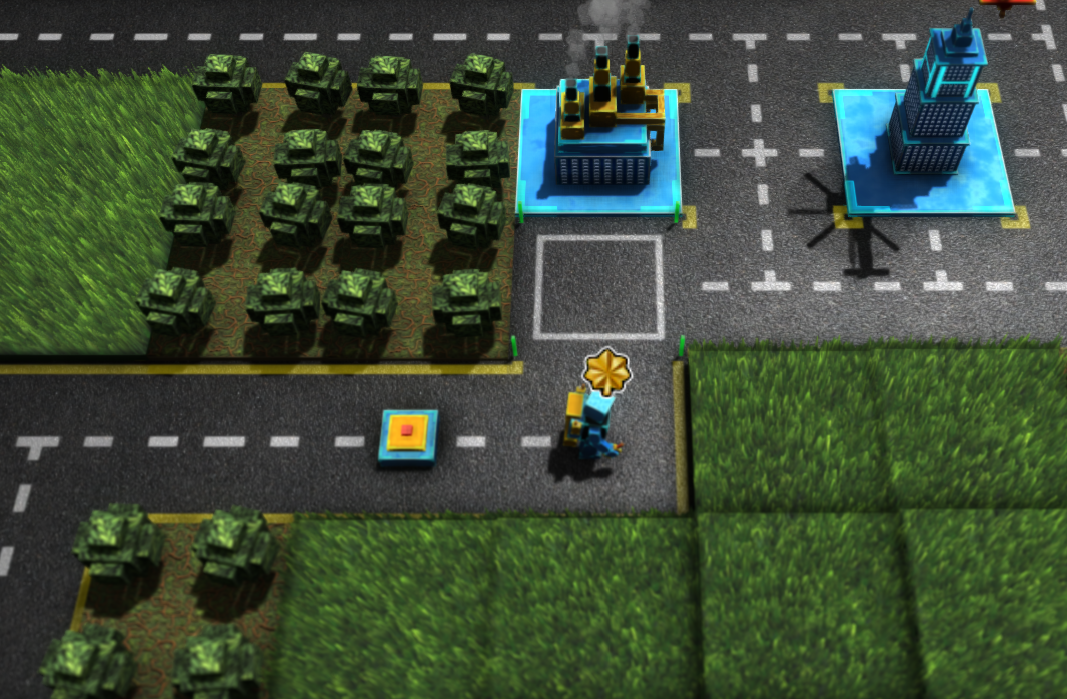 Aww, isn't he cute! Nope, he's a demolitions expert with an itchy trigger finger!
Here is a brief rundown of the unit's strengths and weaknesses:
Saboteur Unit Details:
Low-level Saboteur units can only carry a maximum of two ammo (remote C4). Staff who specialise in Saboteur class enough to achieve higher levels can unlock access to more advanced explosives such as grenades and mortars.
Saboteur units cannot engage enemies in direct combat (unlike most units in the game).
For this unit, ammo is spent on the placement of a remote control bomb/C4
In order to use this unit's true destructive potential, you must first place a remote control bomb and then move to a safe distance to detonate it.
Note: Any units that are in range of a planted bomb/explosive when it is detonated, will sustain significant damage in the blast (Range is a radius of 1 from the position where the bomb was planted). That includes your friendly units! Damage is dependent on unit type, armor/defense, and any bonuses from pilot abilities/stats.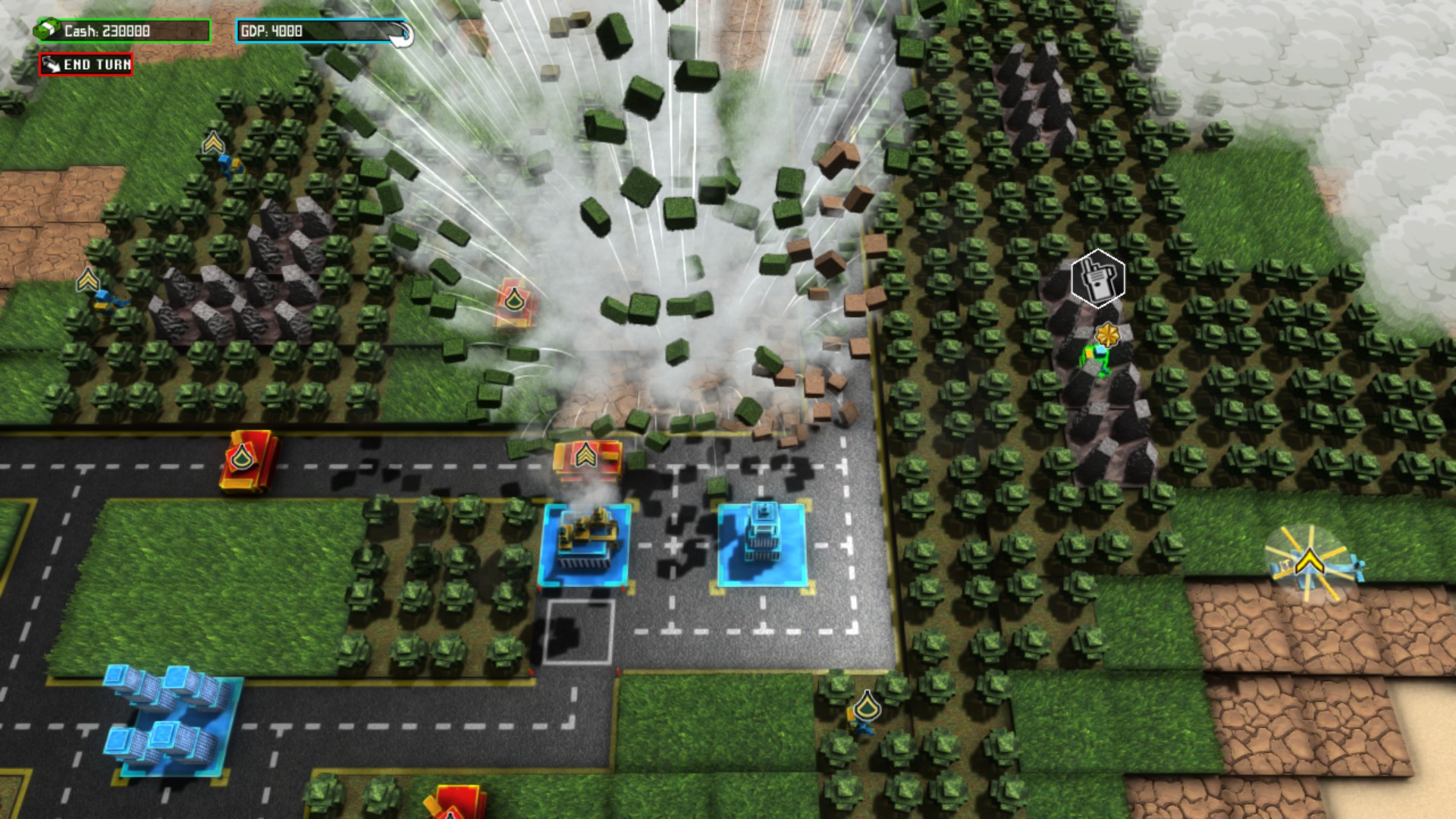 That was way to close to our HQ for any comfort to be had!
Tactical Mechanics Unlocked by Saboteur unit usage
Another mechanic which the saboteur unlocks for players is the ability to directly alter the Battlefield Terrain through the addition of our Dynamic Voxel Terrain Fracture system.
The remote control bombs are capable of more than just destroying roads, leveling forests, destroying mountains and fields, and damaging units in range of their blast. Bombs/Explosives are also useful for demolishing buildings, allowing Players a whole new level of strategy/chaos on the BattleField.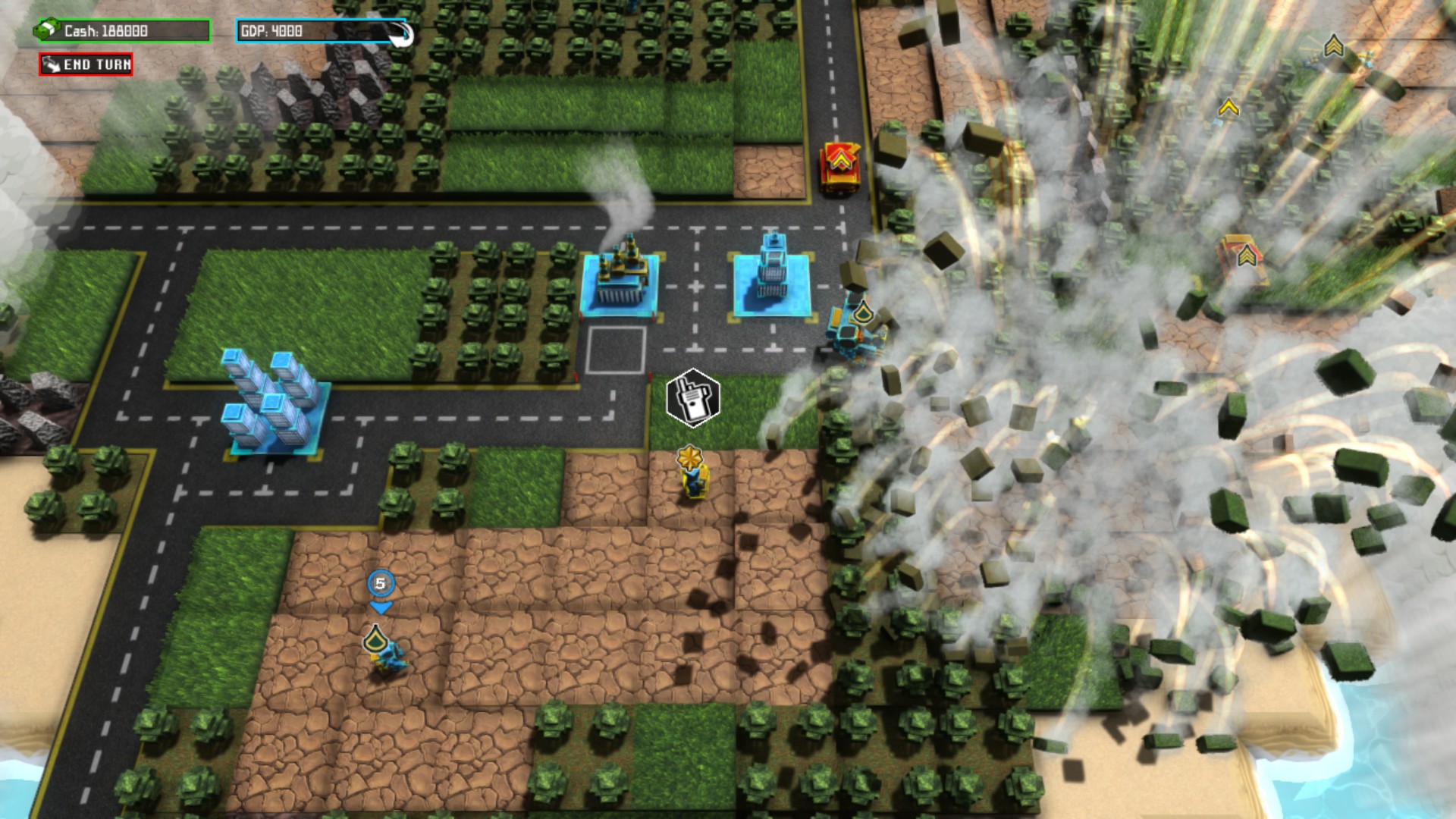 OK! Whoever keep detonating those bombs is gonna be in so much trouble once the Major arrives....
Some Graphics Tweaks:
Fur Shaders are now used on Grass Terrain Tiles and a new stylized Low Poly Sea Shader has been added to the Game. We have also updated movement and attack UI so that it is less obtrusive and fits the graphical style of CC better. Let us know what you think!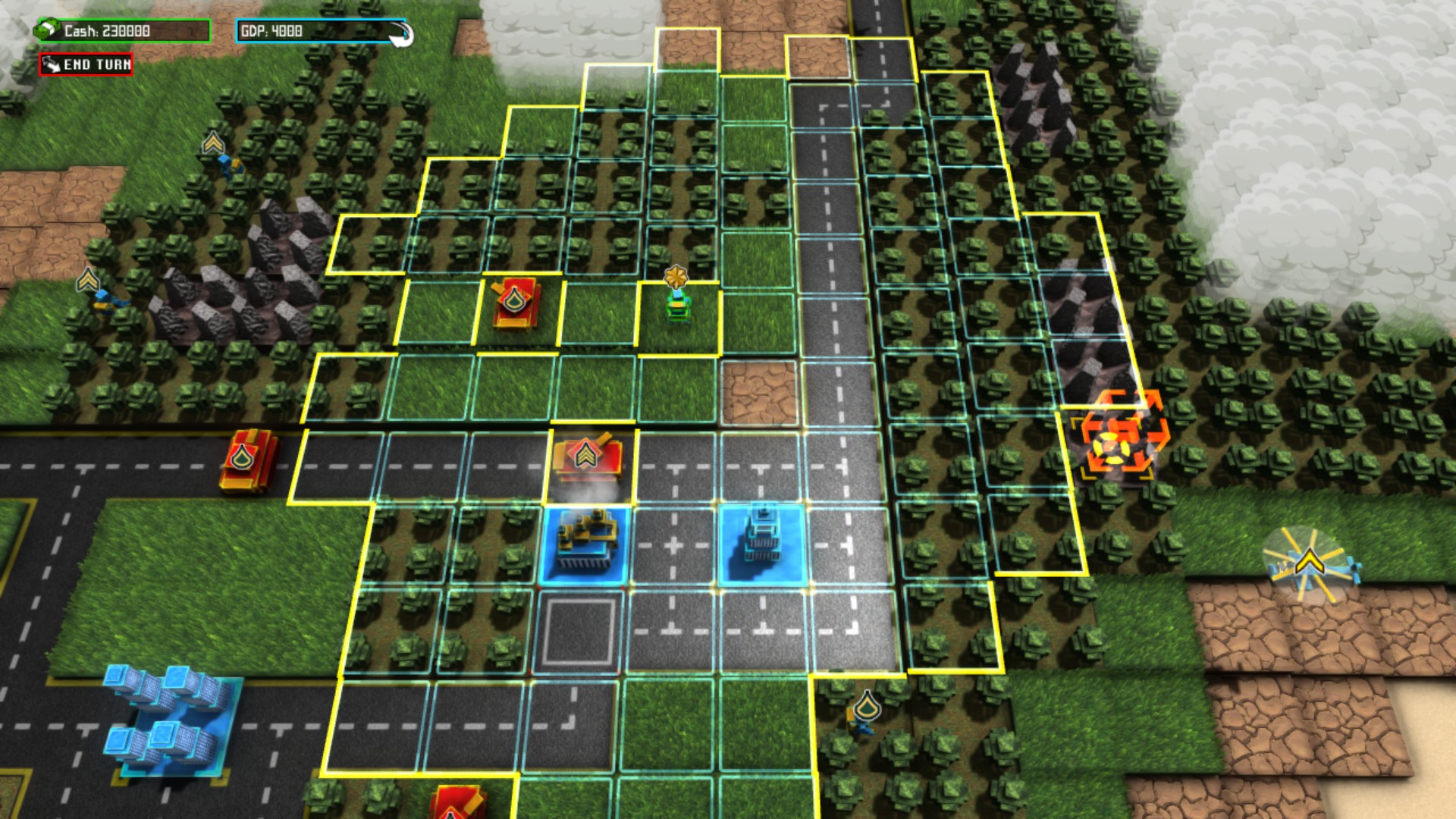 Keep an eye out for our next Dev Diary article detailing updates to our Base Builder/Manager (to be published on 12th April) and we will also be posting a new updated Gameplay Video soon!