Background
A striking feature of Tower Defense games is to have an explicit restriction to the user to select whether or not the best towers, the best combinations of completely free. This propels the player wanting to play more and discover the new towers, the new special attacks and also makes the gameplay more challenging since you need to get the best result with what you have available
Upgrades locked
Well, the first step was to put a latch so that the upgrade of the towers were only bought for that particular scenario I have configured it. By default the upgrades are locked and can determine:1) If upgrading from the towers is released (the level 1 to level 3)2) If the special upgrade of the tower is released (type 1 or type 2)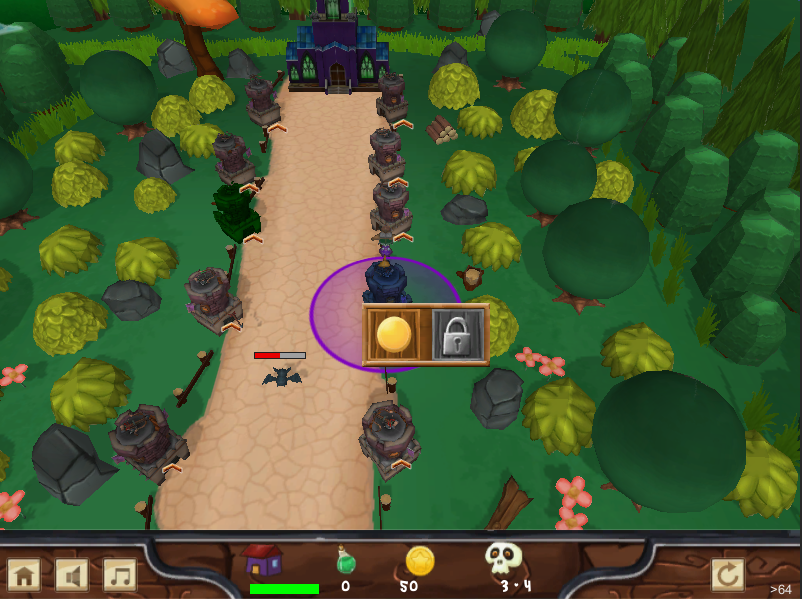 Which towers are unlocked ?
The mechanism that was released by towers management scenario now complements the set of upgrade rules released and upgrade to special towers. Now the set is complete and can e.g. determine that a scenario can only be completed with towers of Cannon type and/or arc, so the challenge increases.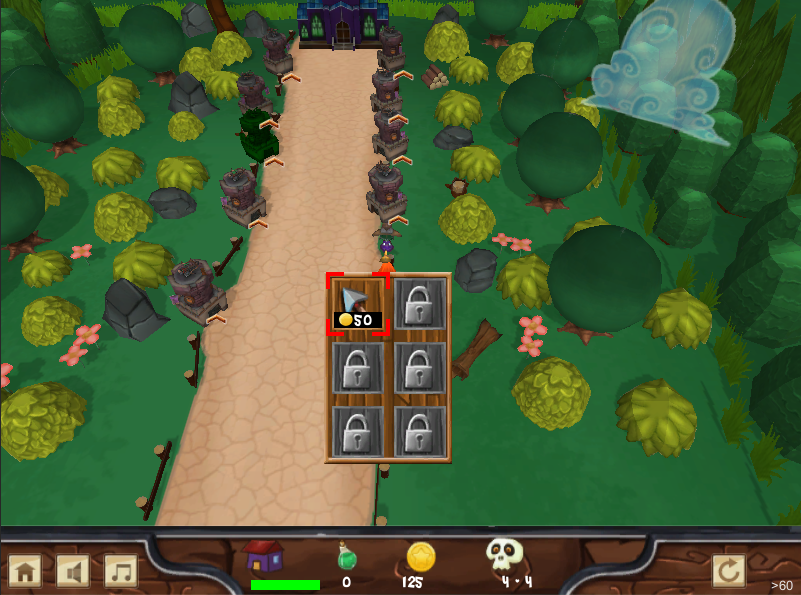 End of game and the store...
The next rule I have written enough code to create the connection was the amount of stars won for finishing a stage versus the amount of stars available in store so you can buy upgrades.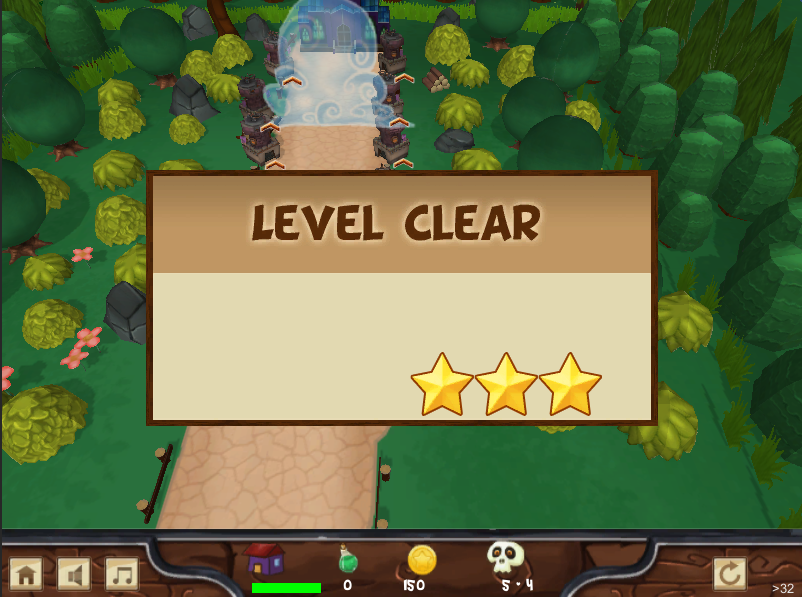 I still have a lot of work to do in this part of the game, the communication between the conclusion of a scenario versus all-star update map for stage play and also join this with the store that needs to recognize all these parameters and perform the count of how many stars have been used and how many are available.