A royal update!
We've updated The Little Cheeseboy with support for loading custom level files. With our new release you'll be able to use our new level editor to create your own maps for the game!
We're also releasing two example maps which can be used directly in-game or opened up in the editor and be modified. We're also opening up the downloads section on this IndieDB page to allow for user content.
After installation, you'll be able to locate the editor as "Map Editor TLBC".
You can choose either the brewery- or the garden theme on start, but you're able to change this at any time by pressing the "To Start Screen"-button from the editor.
Once in the editor, you can start laying out paths directly on the canvas with the automatic road tool, it will place the correct tiles surrounding the path. You can hold down shift to lock movement on an axis as well. If you want to place tiles manually by hand, you can do so by selecting a tile from the tile sheet to the left.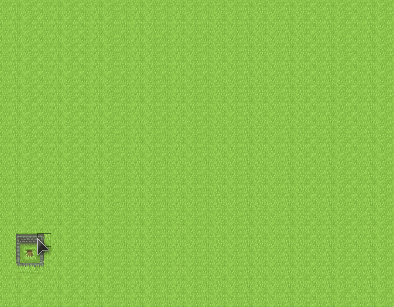 The tile sheet contains all objects and tiles available in the game, but you can also reach your latest used tiles in a handy radial menu which you can access by pressing the right mouse button on the canvas. The radial menu also contains categories for the various objects, as well as custom slots where you can save your tile selections from the tile sheet(simply right click on your selection on the tile sheet to save it).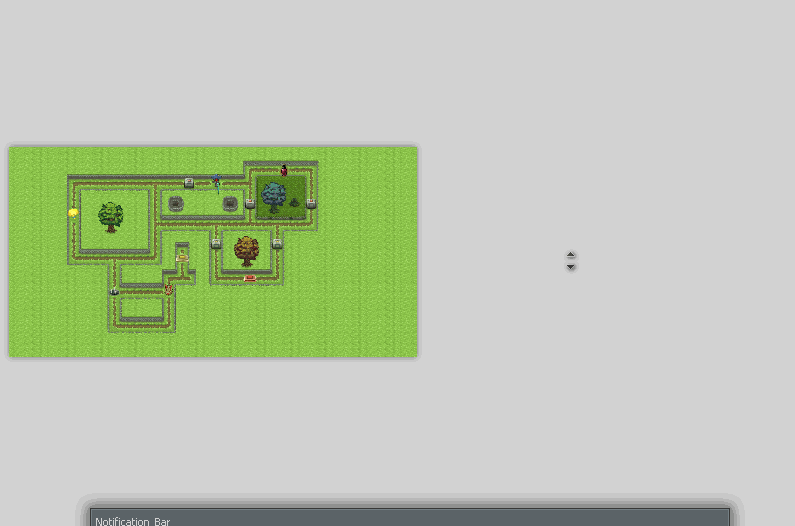 You never have to worry about losing any of your work in this editor, as all your actions are stored in a tree structure! Unlike the common undo stack, it won't erase your data if you undo and then perform a new action. You can go ahead and undo, redo, whatever, and still go back to your old data! Just click on a node in the undo tree. Ctrl+Z and Ctrl+Y works as well, of course. The history is saved when you save your project as well, so you can always undo even if you quit and load the project at a later time. Pretty nifty eh? :D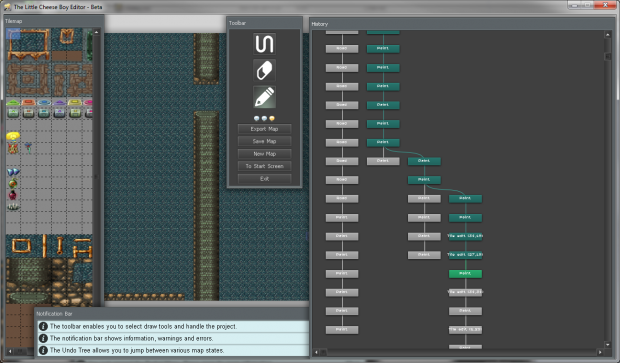 All your friends will envy you
Do something cheesy and productive today! Download The Little Cheese Boy+Editor, make a level, play it, rejoice, contemplate existence, sleep, etc. You most certainly will not regret it, absolutely.
In our humble and modest opinion, this the greatest game ever created, you will become a more complete human being after having played it.