A few weeks ago we announced a release date for Velocity Stream. Since then we've spent two weekends in a row crunching to deliver the game on time. As the more grave bugs were ironed out, we got a more unified overall view of the game's quality.
A considerable ammount of work has been redone to raise certain parts to the same quality as the rest of the game. An major part of that is the game's sound effects, which is being raised from "implemented" to "awesome". Ambient sounds have been added, engine sounds have been beefed up and dropoff rates have been adjusted. Long story short:
Velocity Stream
will release on
October 8 2015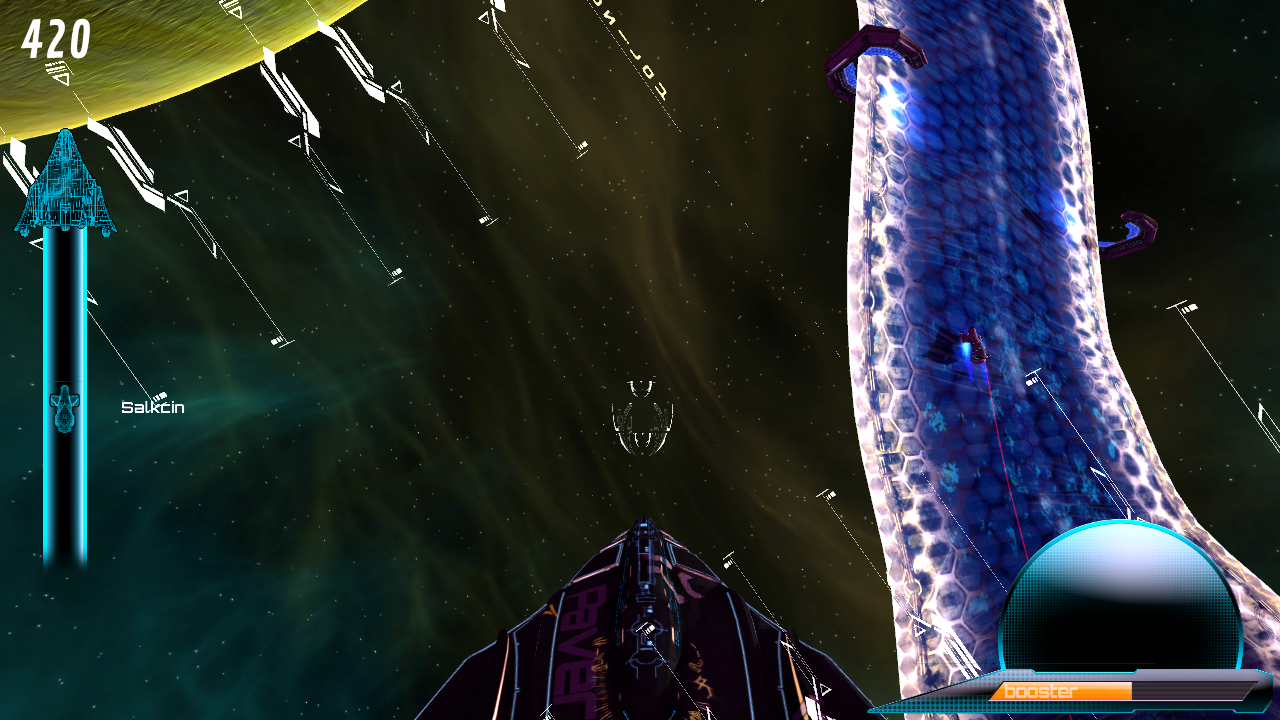 Who's chasing who?
Velocity Stream is a labour of love. We've never created anything so ambitious or unique before and Velocity Stream is to be an indicator of what we in our company aspire to stand for. So for us it's been very exciting to see the game start from Steam for the very first time. And to subsequently hand out Beta keys and watch other people play it. Seeing other people enjoy it, reinforces our idea that Velocity Stream is something very special. That's the reason we've decided to push the game back for a week.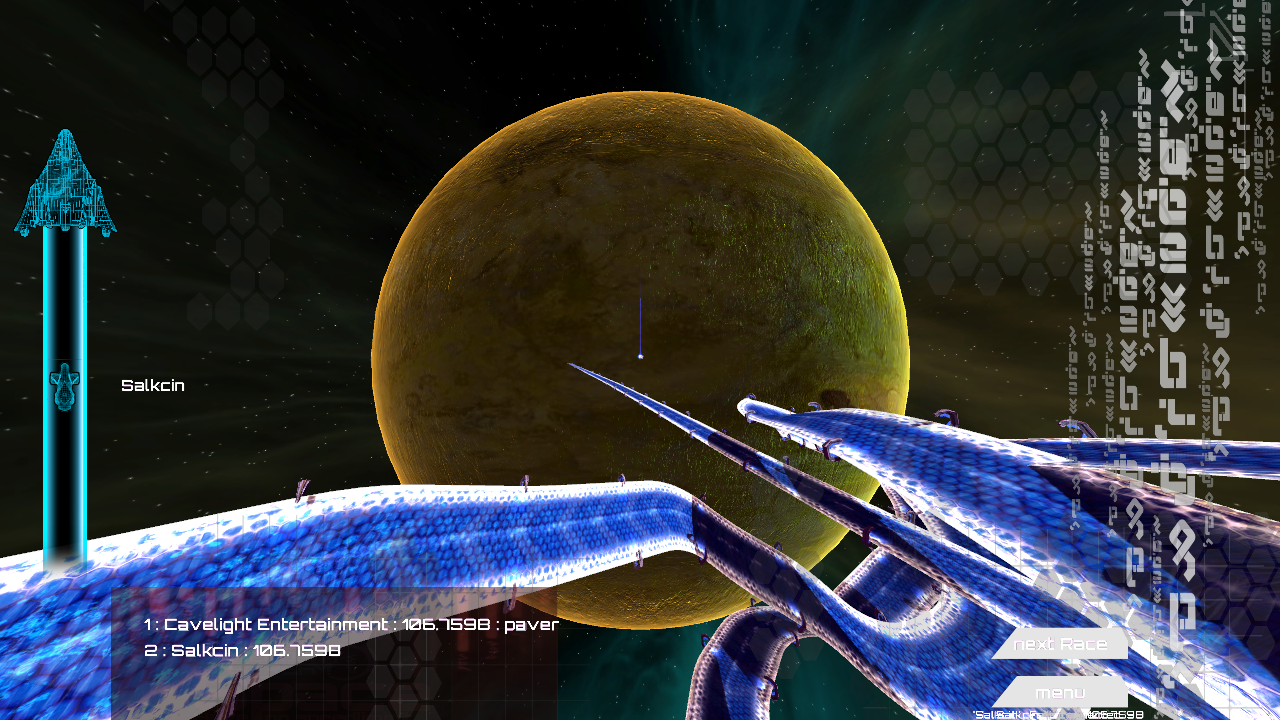 A typical Velocity Stream racetrack
Currently rigid tests are being made to reassure ourselves of the quality of our game. By the time Velocity Stream hits Steam, the game will be of a level of quality we can be truly and utterly proud of. Reviewers and journalists will receive copies this week, so if you are a journalist, please get in touch at info@cavelight.se