You can get the game here:
Current early access: Itch.io Early Access
Early access + Patreon Support: Patreon Early Access & More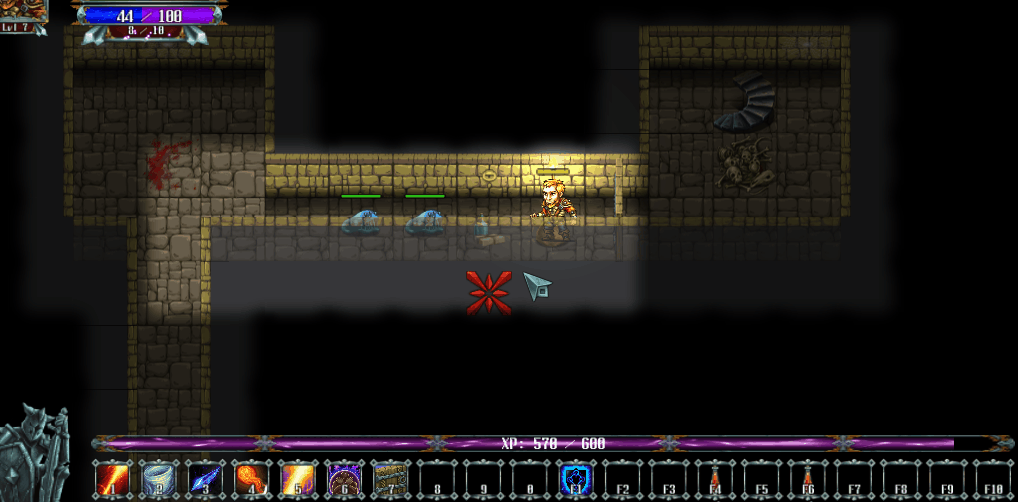 Change log for Alpha v0.8.3
Important: Old save games from previews versions are not supported and will be removed!
New Features:
Added soul essence accumulation.
Added new world map events.
Added rivers and roads (faster movement) to world map.
Added 5 new dungeons to main campaign (this is about +10 hours of content if you make it).
Added 9 new regular enemies.
Added 3 bosses to main campaign.
Added 1 story quest.
Added ferries to world map.
Added the legendary ring of life.
UI:
Added contextual right click menu in game.
Improved buttons a cross the game: Easier to read and with hover and click effects.
Improved in game outlines of thinks you can interact with.
Now shows the amount of satiation you get from eating food.
Greatly improved tutorial windows to be easier to read and highlight what to do.
Added map to the information windows.
Added Loading message when going from main menu to game.
Added studio video at game start.
Added some additional status effect icons.
Improved torch light on night.
Set up starting mage spells properly.
Added terrain status effect information on world map.
Balance:
Made critical hits for enemies in normal and easy difficulties less strong.
Reduced food nutrition value deviation.
Changed range enemies AI to try to take advantage of their range.
Summon units now die when its master die.
Reduced world map encounters/ambushes.
Bug Fixes:
Fixed bug where the legendary ability "Warriors Vengeance" would make the warrior hit softer rather than harder :S.
Fixed bug where only low level enemies would spawn in the game.
Fixed bug that made the character be off map on some encounters.