The main feature coming with this update is new improved rankings system.
You can compare your stats with friends and best A0 pilots: compare racing points, medals, aerobatic pts, close calls, items collected and more.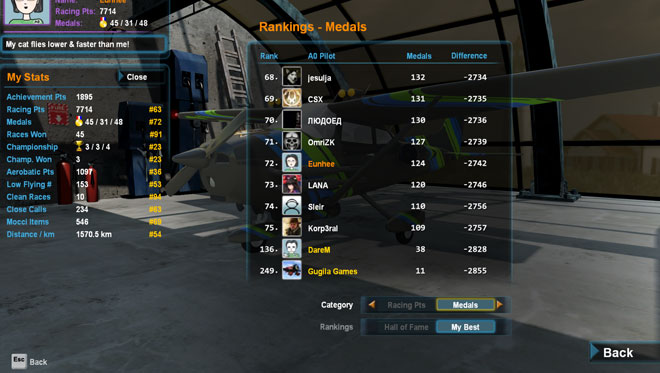 Championships also got their own rankings and stats. These rankings show players that finished the whole championship in the shortest time possible.
There are some surprising names in the top 10 for each championship, check it out.
Another new feature is after race showcase.
If you win a race, you deserve to be recognized better.
After each race, top 3 planes are shown closeup - all pimped up or fully damaged looking like a mess. It really depends on the player's racing style.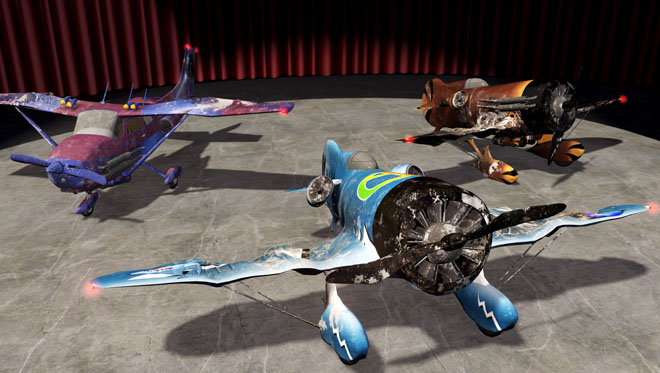 Other fixes and improvements:
When real-time human opponents join the race, it shows their correct planes including damage and fire.
Bots (recorded replays of other pilots) are spawned more competitively when you join Freeway.
Same weather for all players who join the race.
When game cannot connect online, it doesn't save data locally. Now it's clear whether you progress or not.
Advanced control settings now allow manual rudder to have adjusted sensitivity. This is especially useful for players with twist rudder joysticks.
Championship now exits to the championship page and not the main menu.
Saving replay also saves weather conditions.
Replays of your friends are marked.
Fixed: control settings bug - throttle slider key was causing problems when trying to remap it.