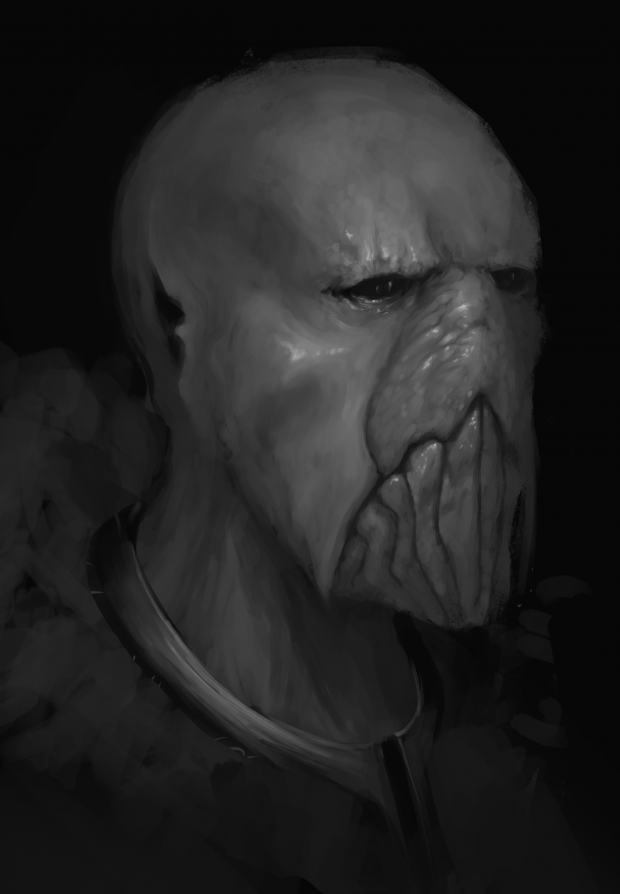 The Goraz
The Goraz are a brutal and unforgiving species, much like the worlds they live on. Most of their interractions with other civilizations are either through war or constant raiding. Their hostile mindset seems to be a product of the living conditions often found on their home world, barren and brutal towards all lifeforms.
Most of the weaponry possessed by Goraz have been obtained by plundering enemy military bases and scavenging battlefields. Therefore they are seen carrying a wide range of different styles of weapons, most of them have been crudely repaired or modified to fit the soldier carrying it
The Goraz have interstellar flight technology available, but strangely enough they have never completely left their hostile home planets. Using this flight technology to set up settlements and colonies on other planets to raid on weaker species. Hated by many and feared by most, they are renown for their rugged but effective combat efficiency and have survived for millenia in hostile environments, making them experts at adapting to eco-systems where other species dare not settle down.
Here's a gif from our prototype showing a laser weapon's lighting effect.
Here is a gif showing the destructible environment from our prototype. In this particular gif, we are using bombs that we have placed on the ground. This type of environmental damage is also what you can expect to see when using explosive weapons.
We will be posting updates frequently on this blog, as well as on social media sites.
Our project site: Suttungdigital.com
Like us on Facebook: Facebook.com
Follow us on Twitter: Twitter.com
Check out our page on IndieDB: Indiedb.com
Follow us on LinkdIn: Linkedin.com
Follow us on Google+: Plus.google.com