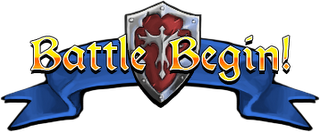 Arena
Battle with friends in a fast-paced and fun team-deathmatch game mode!
Relic Rush
Join your friends to claim the Rush Zone in a intense team objective game mode!
A unique adaptation of King of the Hill and Capture the Flag style concepts!
Place and protect your team Relic near the Relic Rush Flag for points!
Keep the opposing team and their Relic out of the Rush Zone!
All Competitive Modes
4 v 4 Team Competition!
Players utilize their battle-hardened characters from the Co-op modes!
All players are awarded Tokens for playing!
The participants of Arena Mode earn PvP Renown on an online scoreboard! [reset daily]
And best of all, this Content Update is available for FREE (playable even in the demo)!

---
Yeti Trunk is commited to providing a quality, fan-driven experience. Not only have they now delivered on the most requested feature since the game's launch (with the addition of a competitive game mode), but they have also made a number of recent changes to the game to based on player feedback. Here is a small sample of what has been improved or added in the past couple of months:
Re-designed Graphic User Interface
Re-designed how Special Points work with all (especially blocking) characters
Re-designed how players earn Renown Scores to better reflect individual achievement
Re-designed the Chapter Menu
Added "Hard" difficulty
Added a brief invulnerable period after reviving
Improved diagonal movement
Re-vamped the Game Server List
Two-spell Mouse control for Elementalist
Further balancing of skills for all classes