Greetings, heroes!
It's been a couple of months since we started our closed beta, and we've gained tons of valuable feedback. While our loyal backers have access to monthly new builds, we want you to become a part of our journey as well. As promised to many of you who reached out in the last few months, it is time to update our public demo with new assets, upgrades and features so you can get a current feel for how our tactical gameplay is shaping up.
Get version 0.6.3 here! We'd love to hear your thoughts, feedback and suggestions for the 0.6.3 demo in our Steam communities or our own forums.

Disclaimer: This is still a demo version, and does not include world map gameplay nor current content currently exclusive to our beta users.

New Features:
Tactical usable potions of various types (Health, Speed, Action point).
More Village map variants are now procedurally generated.
New combat HUD and IUI.
Added many new tooltips.
Hit chance and shot breakdown available.
New Models: Goblin Scout, Goblin Raider, Goblin Shaman, Troll.
Updated hero models (Mage, Savage).
New base animations (Cover and some attacks).
New abilities: Charge, Vortex, Rain, Bloodlust, Radiant Beacon.
Added destruction visuals.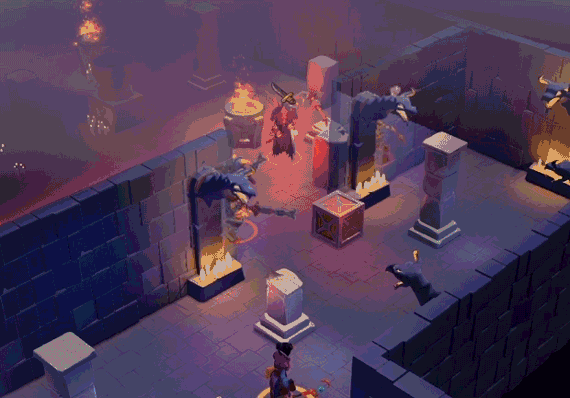 Balance:
Control Zone added - ranged units cannot fire when melee units are adjacent to them.
Removed 'Triple Slash' from Savage.
Levels require more XP to gain.
Temporarily disabled feature randomizing starting hero stats - this will return post balancing.
Accuracy modifiers are now multiplicative rather than cumulative.
Enemies triggered during enemy turns will now gain 1ap to brace, overwatch or run for cover (Cannot attack).
Rebuilt the cave level for a better experience.
Fire arrow damage increased.
Lift range reduced.
Large units may now act as cover.
Boosted potion droprate.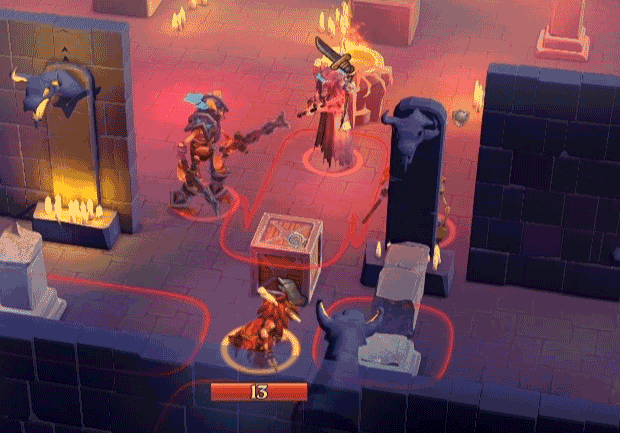 Performance and Bugs:
Black rectangle bug fixed.
Changed unit mouse over outlines that were reducing performance.
Fixed spider AI bug preventing hatched spiders from attacking.
Fixed memory leaks and improved performance of Fog of War, especially on low-end machines.
Improved village level lighting consistency and performance.
Sped up animations by 25% for a better visual experience.
Fixed a bug which allowed melee attacks to be used incorrectly against non-adjacent objects.
Fixed fire particle issues.
Fixed missing interact icons for objectives in caves.
Thank you for supporting us on our quest, and looking forward to hearing from you!