Hello friends! We've finally published a new playable build with updated content. However, some things were cut out compared to the previous build. Do not worry though, defensive structures and aviation will be added in the future as soon as the upgrade procedure takes place.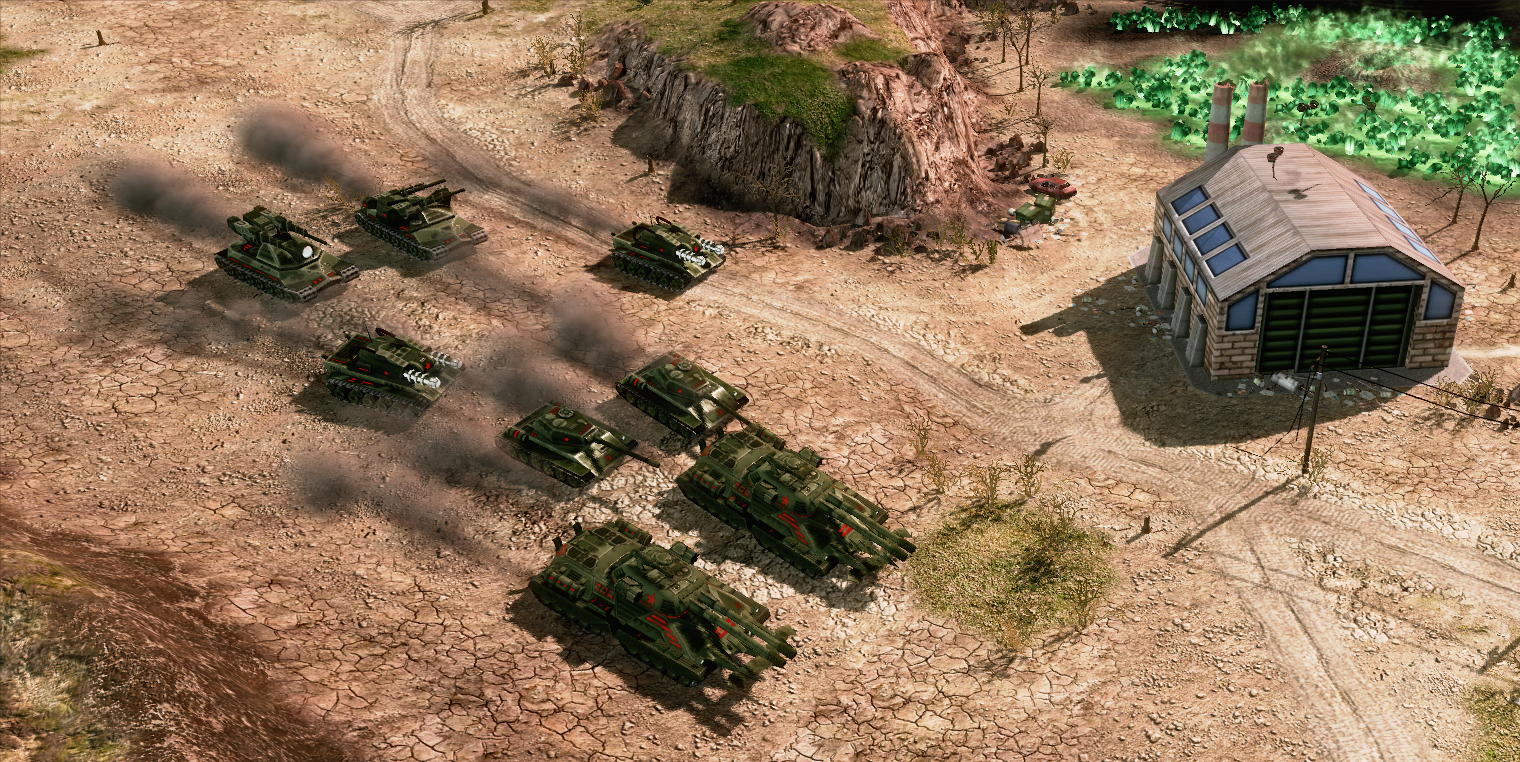 It should be clarified that this is not even a alpha-build. At the moment, we do not have a clear goal and vision for the future of our mod, so we just put our old content in order. The team has only two active members, and only one person is directly working on the mod. My Russian modding team is almost dead, so this situation is not at all surprising. However, if you show interest in our project, it will give us the strength we need to continue our work, perhaps even finding a new course of development. We will be happy to receive any help from other modders.
Also, we published an archive of our models, you can find him in Files. Maybe this will be useful for someone. These are very old models, about 5 years old, so do not judge them strictly.
Remember that new units can be obtained from secret crates or produced in captured neutral buildings (they replace the Mutant Hovels). Play and enjoy!