I've been busy revamping the Spoxel player models to be a much higher quality and fit better with the art style. I created 4 different models before I settled on this style.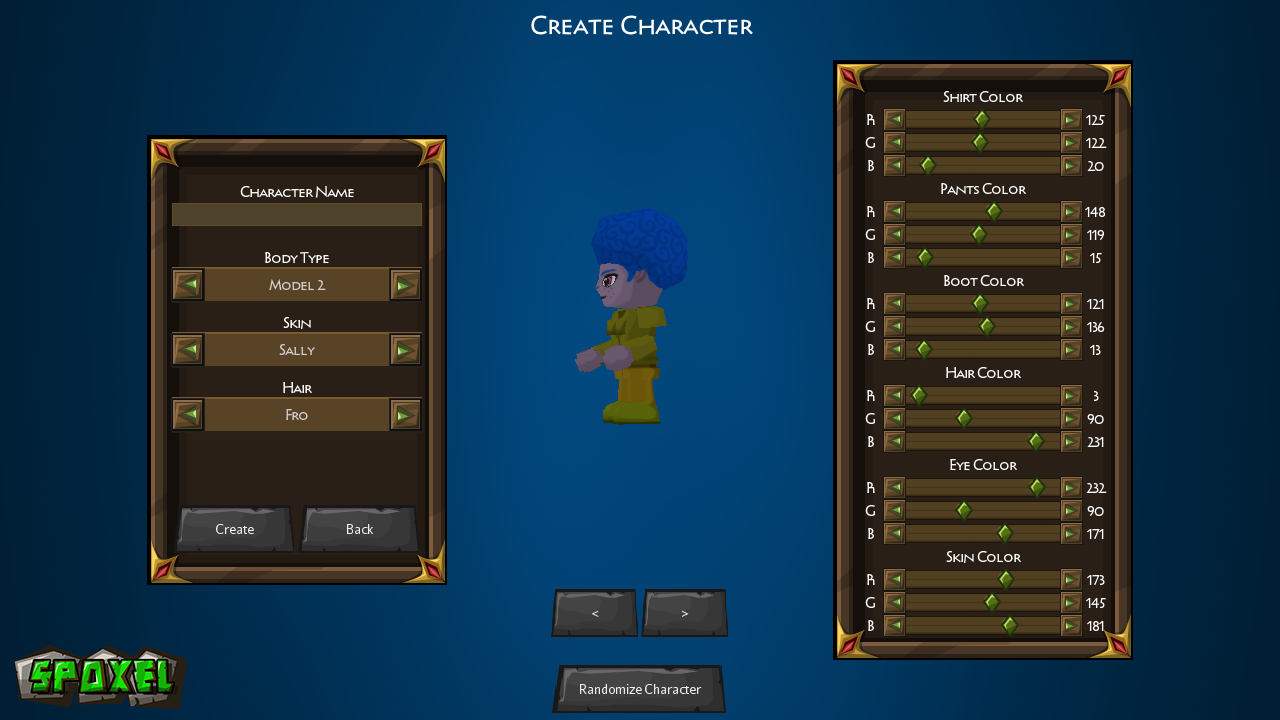 I've mixed the old aesthetic with a more detailed model to get this one. I found that the more detailed models felt out of place in game where a balance of the two provided a better look and feel.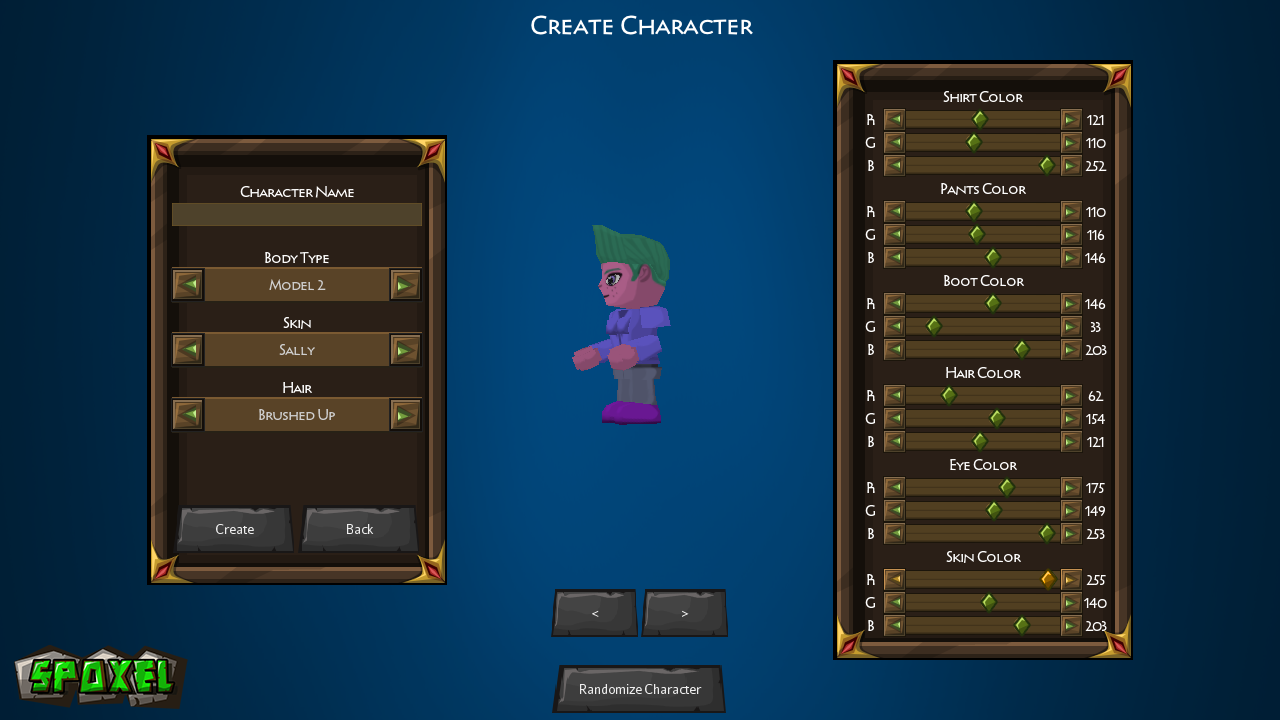 The color for the shirt, pants, boots, hair, eye, and skin can be fully customized using rgb sliders.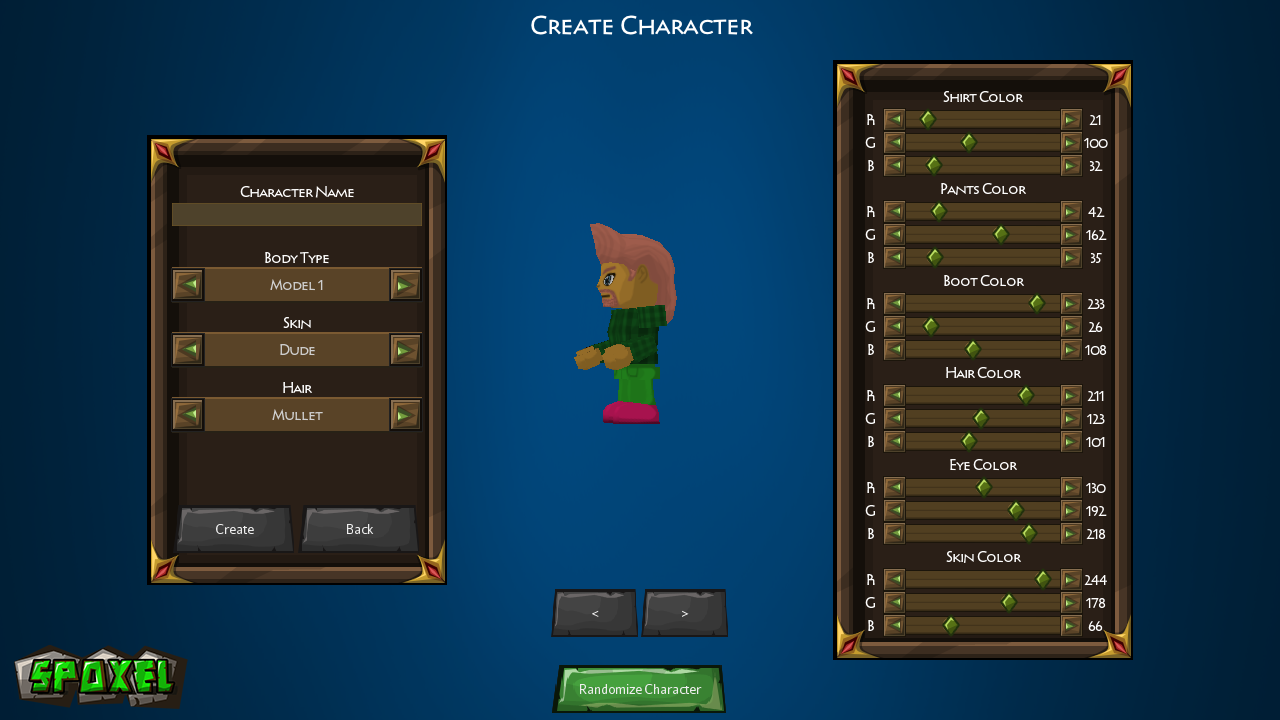 There are two separate model types currently with multiple different "skins" per model type.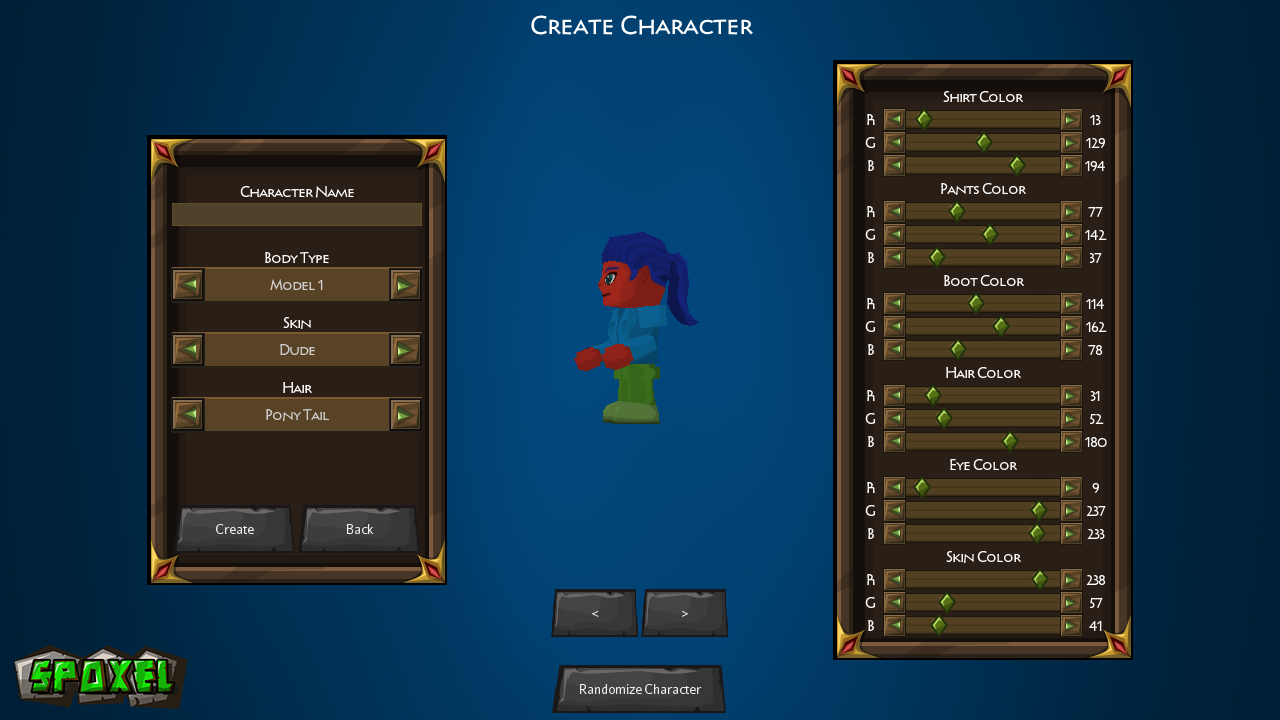 I've probably gone a little overboard on the detail of the model given that you only see them in game at like a quarter of the size but I've been pretty satisfied with the result.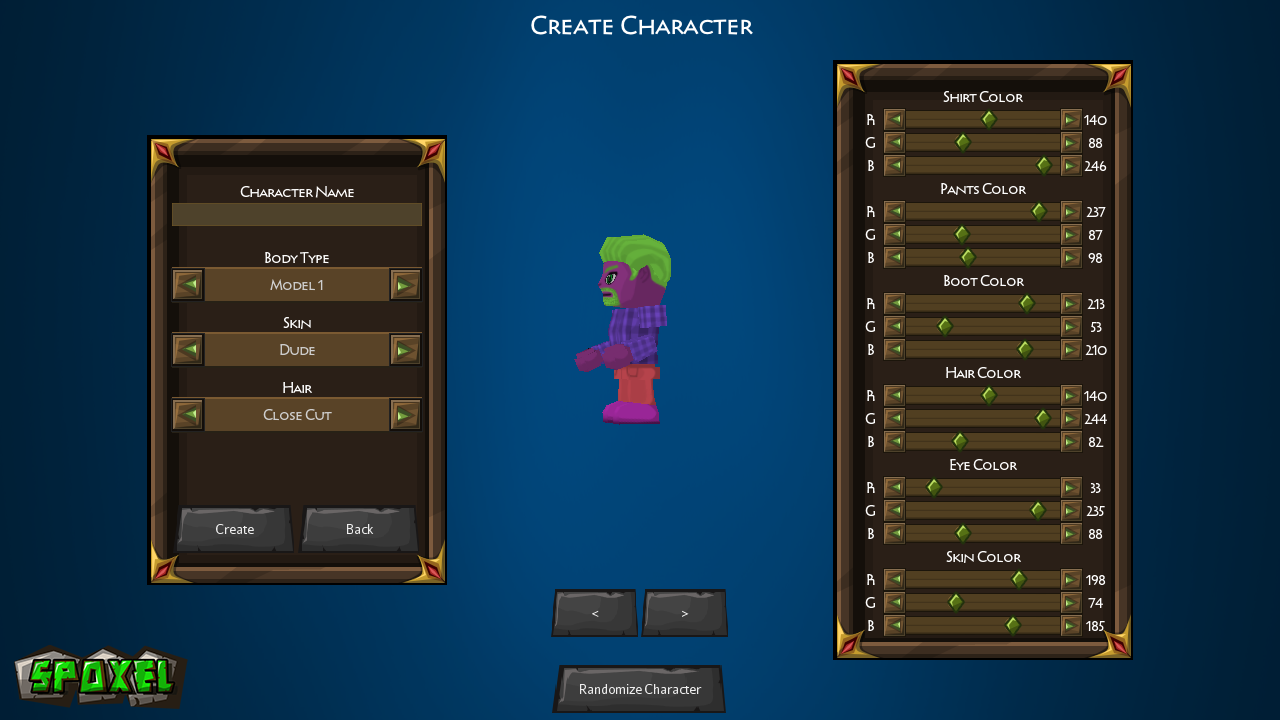 I'll probably add a few more skins and hair styles before the full release.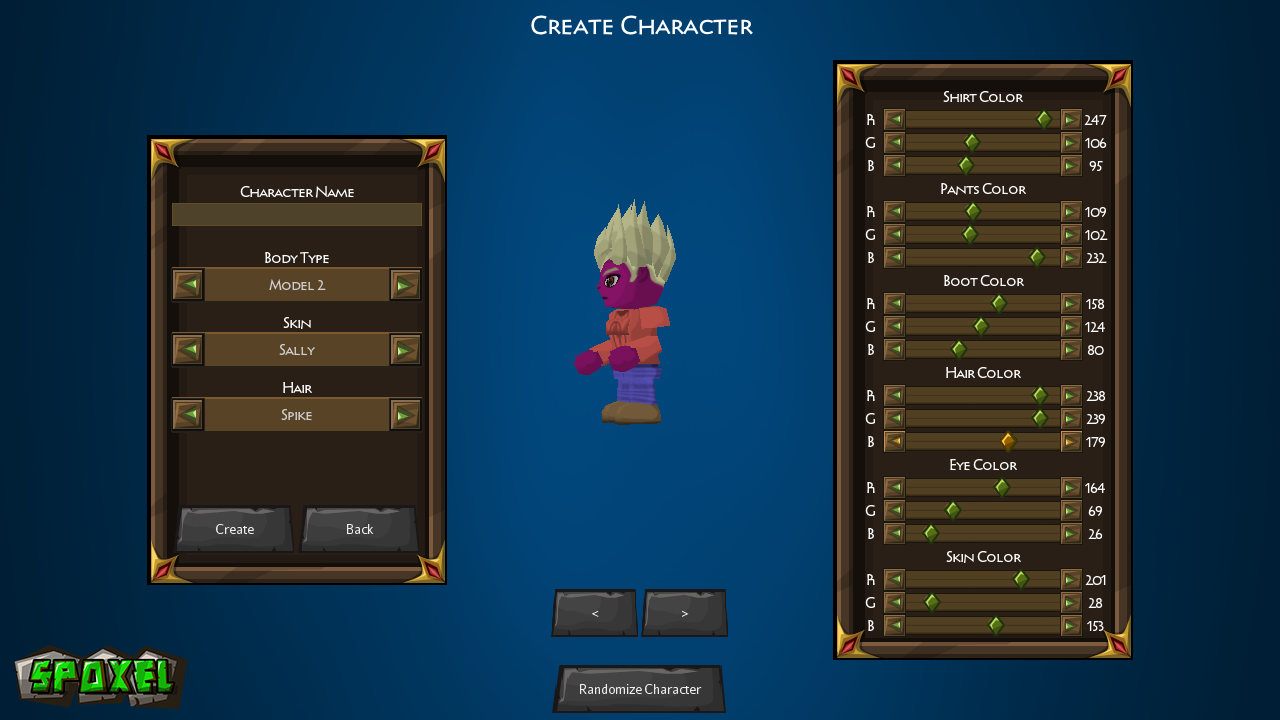 I may have gotten a little carried away with some of the designs :)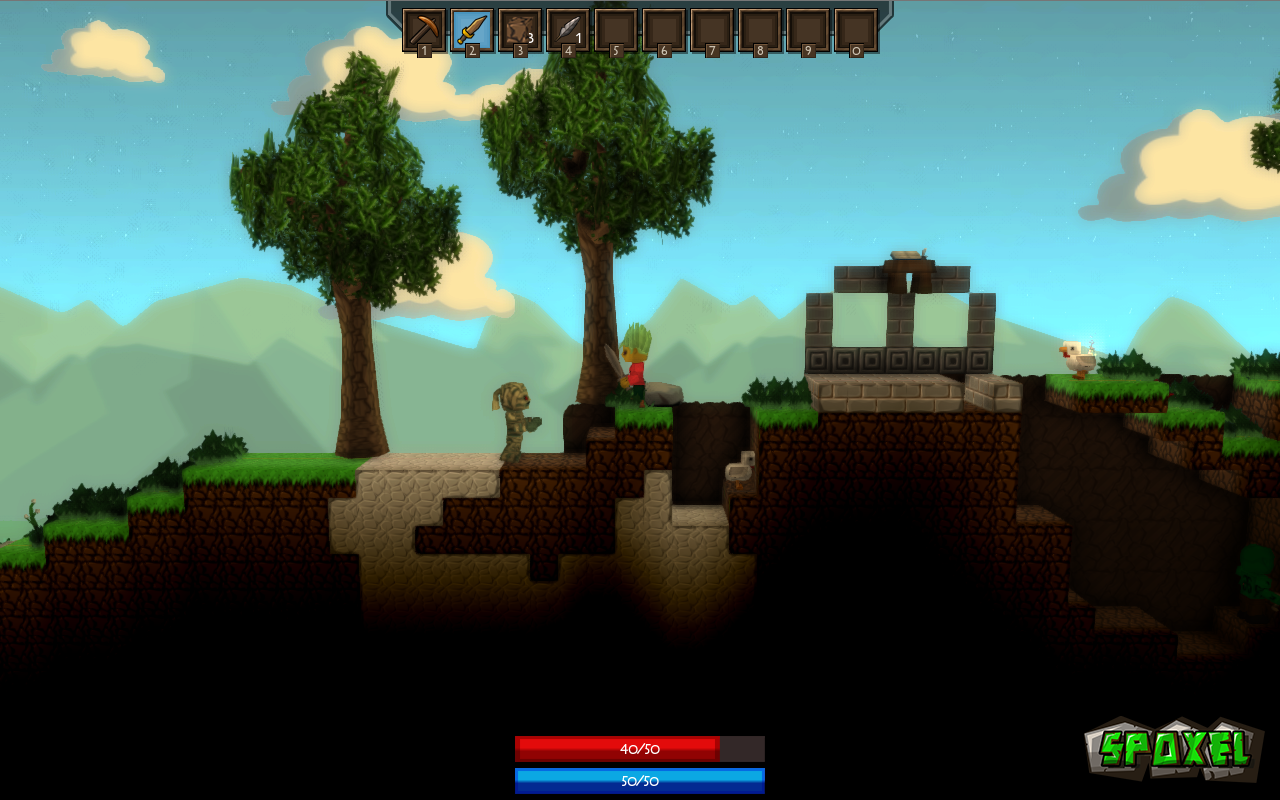 I've also been updating all of the monster models as well so they don't look out of place.
The next major milestones i'm working towards are getting a green light trailer made and a demo out the door for more people to test. I've been fortunate enough to get a lot of feedback from PAX South and PAX East which has helped me make numerous changes to the game. I appreciate all of the feedback and support!