There's a new shift in direction for NKY! The game will be adjusted to have multiple characters to choose from, each with their distinct style. Why customize just one character when you could choose one with the aesthetic and playstyle you prefer? Pick your character(s), and fight the rest of the cast as bosses on their home turf levels!
NKY also now has co-op! A friend can jump in anytime! A versus mode is also potentially in the works.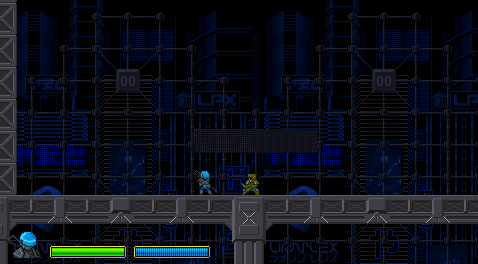 The latest new playable character, Sharpshooter Irene!
Small sample of co-op in action. Best I can show playing with both controllers.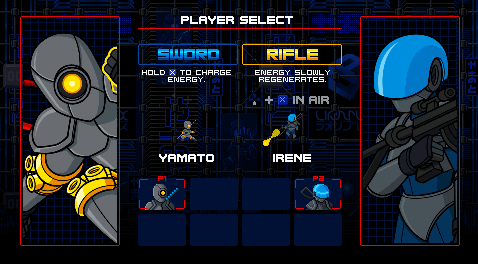 Early design for the Player Select screen. The characters cycle through their moveset for a hint of how they play before you pick!
More updates to come! Thanks for looking!