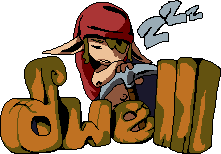 Intro
Hey guys! We're redoing a lot of our base graphics to fit in the new engine we've made! The new graphics use 8 directional movement and have a very cute style, check it out!
Roleplay Outfits

Male Walk


Male Idle

Female Walk


Female Idle



The Engine
Since we decided to rewrite the game a couple months ago, we've made astounding progress. Here are some notes about what we've done!
Maps that take over 8 hours to walk across are only 55 MB
800-2000 players will be supported per world (more concrete numbers coming soon)
Crafting is now in easy-to-use menus on the side of the game UI
Boring, pointless stats have been removed and are now replaced with crafting tree progressions
Linux and Mac builds will be easy to construct now!