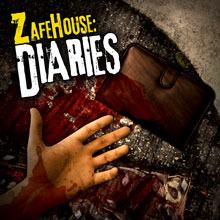 Version 1.1.51 is one of the biggest content patches we've released so far. We've responded to player feedback and coded up extended customisation options, new dilemmas, items, locations and events. In addition, the graphics engine has been tweaked to deliver significant performance boosts, both in terms of frame rate and load times.
If you'd like to see a full list of changes, head on over to the Zafehouse: Diaries website for the official patch notes.
In other news, we've put together a new trailer that really sets the mood for the game. The perfect thing to watch just before you dive in! We've also updated the demo, rolling up all the fixes, tweaks and improvements from the full version.
If you haven't already voted for Zafehouse: Diaries on Greenlight, we'd love for you to throw us a thumbs-up!