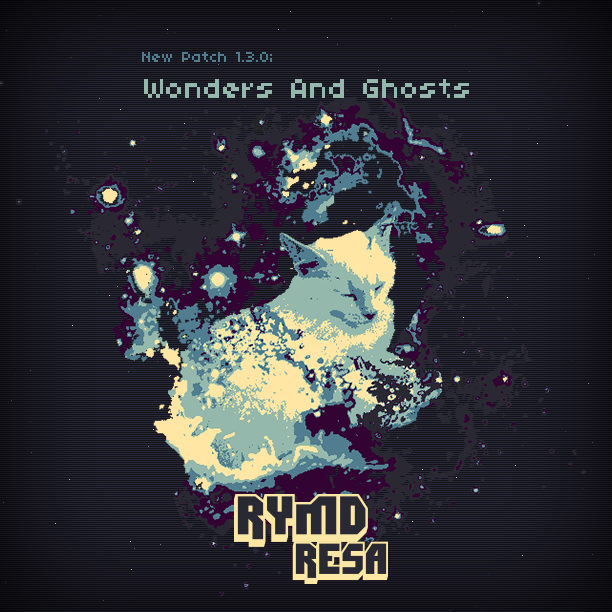 Patch 1.3.0 - Wonders And Ghosts
Wonders
Riddle filled wonders!
Two new wonders to discover; visit "Roland" the Space Cat or the Space Baby and see if you can answer their riddles.
Ghost Ships
Deadly maze of mines protects the skull ships.
Embark upon five deadly skull ships; scattered around the galaxy.
Travel with caution to reach the mini mine maze's center.

Hint: the achievement holds their position.
Bugs tweaks & balance:
Removed Space wizard achievement, it prevented the addition of new secrets.
Added Burnt Ship info in the mission hub, can be found under the "Secret tab".
Added Ghost Ship's info and coordinates to the "Secret tab".
Added Wonder's info and coordinates to the "Secret tab".
Double the range of Protection Sonar.
Greatly reduced the effects of legacy bonus "Star Spawning".
Dangerous entities close to Home Ship or Home Base are now automagically removed upon spawning. Welcome home!
Pressing B button in chapter 3 as the first button no longer triggers a quest action to happen.
Slightly increased pickup and leave speed of materials.
Minimum ship discount price should now be set to 0; more free space points!
Pilgrim achievements should now trigger at 25 down from 50.
Fixed material achievement.
Micro boost should no longer cancel out hyper boost speed.
Stats from relaunching on death screen are now correctly saved to stats screen.
Oden Alpha - ship mastery should now be recorded correctly.
Lowered enemy ship's damage.
Other stuff:
Mac performance: We've found a new framework for mac with much better performance and support, but we need to rewrite a couple of things like steamwork integration before we can ship it.
Linux build: We are still sorting out some filesystem rewrites for linux before we can start the testing. Please sign up here if you are interested in joining the beta
Mobile port is in development, iOS is our current test target.
Console ports are in development with Xbox One as the first target.