Here is the latest in our new Overgrowth alpha format! David himself took some time to illustrate the traditional changelog in video form.
Don't forget that you can help support us, try out our alphas (such as the one in the video), and chat with other preorderers in the Secret Preorder Forum by preordering Overgrowth.
The features highlighted in the above video are as follows (among some extra ones thrown in for good measure):
- Different arena game types; weapon spawns
- Player is handled as just one more arena fighter
- Added arena team colors
- Added multiple rounds for unarmed arena matches
- Added more levels to main menu
- Tintable Turner texture
- Blunt damage can cause face cuts
- Active block catches thrown weapons
- AI can dodge knife attacks
- Improved wounded stances while holding weapons
- Cannot passive block attacks from behind
- Added "ground aggression" parameter so low-level enemies are less likely to hit grounded opponents
- Added active block knockback
- Added "meta event" system for handling high level arena logic
- Added support for levels with no terrain and no sky
- Improved texture conversion speed on Linux
- Fixed challenge level logic
- Fixed "display text" hotspot
- Added "No Save" parameter so that temporary objects are not saved
- Added new temporary arena level
- Fixed leaked file handles
- Ctrl-shift-a selects all objects of the same type
- Fixed problem with group ids and colors
Thanks as always for all the support! See you guys in IRC and the forums.
Also, feel free to support us by preordering Overgrowth!
If you liked this video, be sure to subscribe below.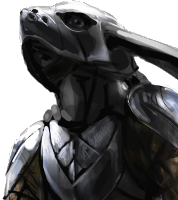 Track us on ModDB (visit our page)