Here is the latest in our new Overgrowth alpha format! David himself took some time to illustrate the traditional changelog in video form.
Don't forget that you can help support us, try out our alphas (such as the one in the video), and chat with other preorderers in the Secret Preorder Forum by preordering Overgrowth.
The features highlighted in the above video are as follows (among some extra ones thrown in for good measure):
- Scripts can create and delete objects
- Scripts can translate, rotate and scale objects
- Scripts can change object script parameters
- Scripts can change tints and color palettes
- Substantial simplification of editor code
- Media mode hides character boxes and path points (e.g. screenshots with f7)
- Fixed jitter when AI changes attack range
- Fixed problem with AI attacking deleted enemies
- Added campaign selector to main menu
Thanks as always for all the support! See you guys in IRC and the forums.
Also, feel free to support us by preordering Overgrowth!
If you liked this video, be sure to subscribe below.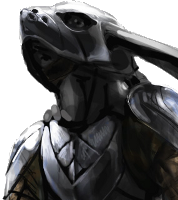 Track us on ModDB (visit our page)