Hey guys,
For those who don't know, Guilden is a strategy game where you take control of a dynasty, join or create a guild, and rank up through various missions, world events, and sneaky tactics along the way. You will be able to build your own guild, and through your decisions, decide to make peace and help the kingdoms of Guilden, or take control of them through conquest!
Lately we've been focused on getting artwork and actual gameplay features into the release instead of working on the game engine itself. All screenshots in this post are just EARLY screens and do not represent the final product. However, for a first pre-release, we do believe we're close to having the most interesting parts of the game completed.
Our first goal with this game has been to have mod and localization support! While our first release may only be in English, the support is there to create a mod for other translations.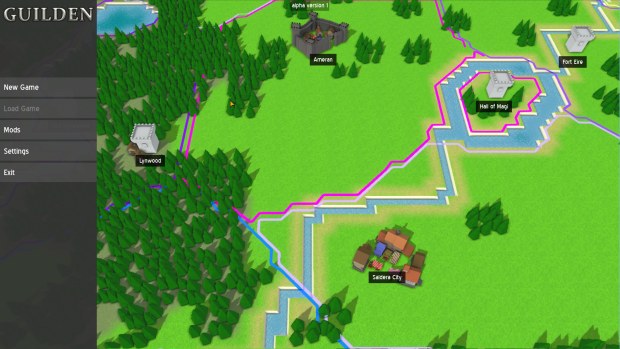 Our secondary goal has been to make an interesting map. From the start we were inspired by the Crusader Kings 2 RPG elements, however we wanted a more interesting map. The trade-off is perhaps a smaller map, but a more detailed and interested one. These features make creating the map more fun, and playing on it more immersive.
From here you can see the desert kingdom and it's provinces.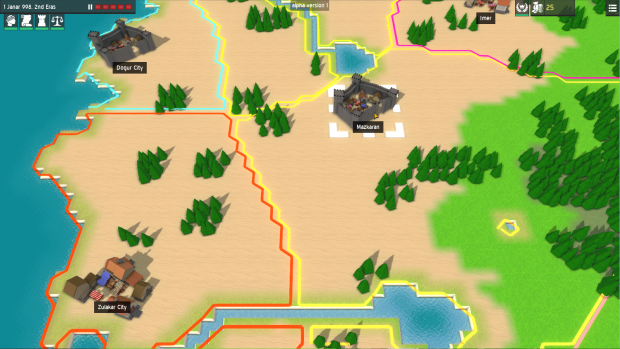 Or the northern island kingdom and its many forts.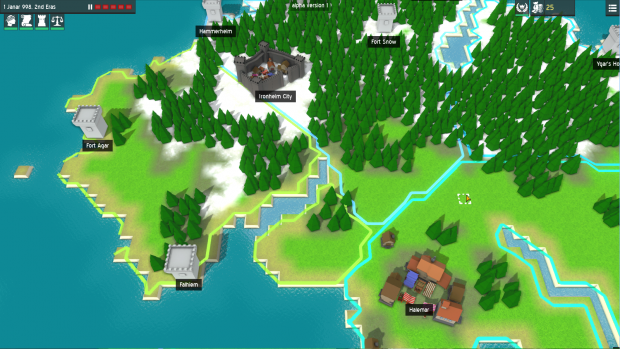 Boaran's Forest, I particularly like the forest areas.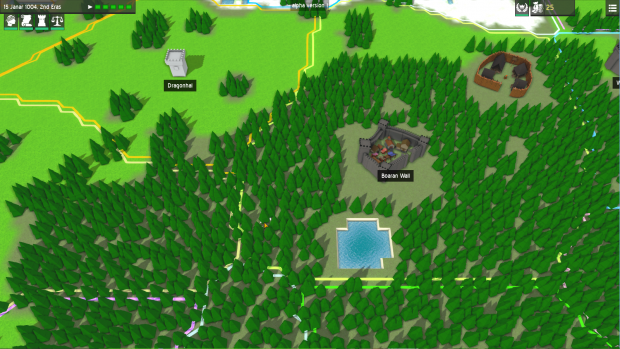 Along with the changes, we've finally got around to the UI. For a while now I've been using the console to see values of characters in the game, however now we're finalizing some initial designs for the UI.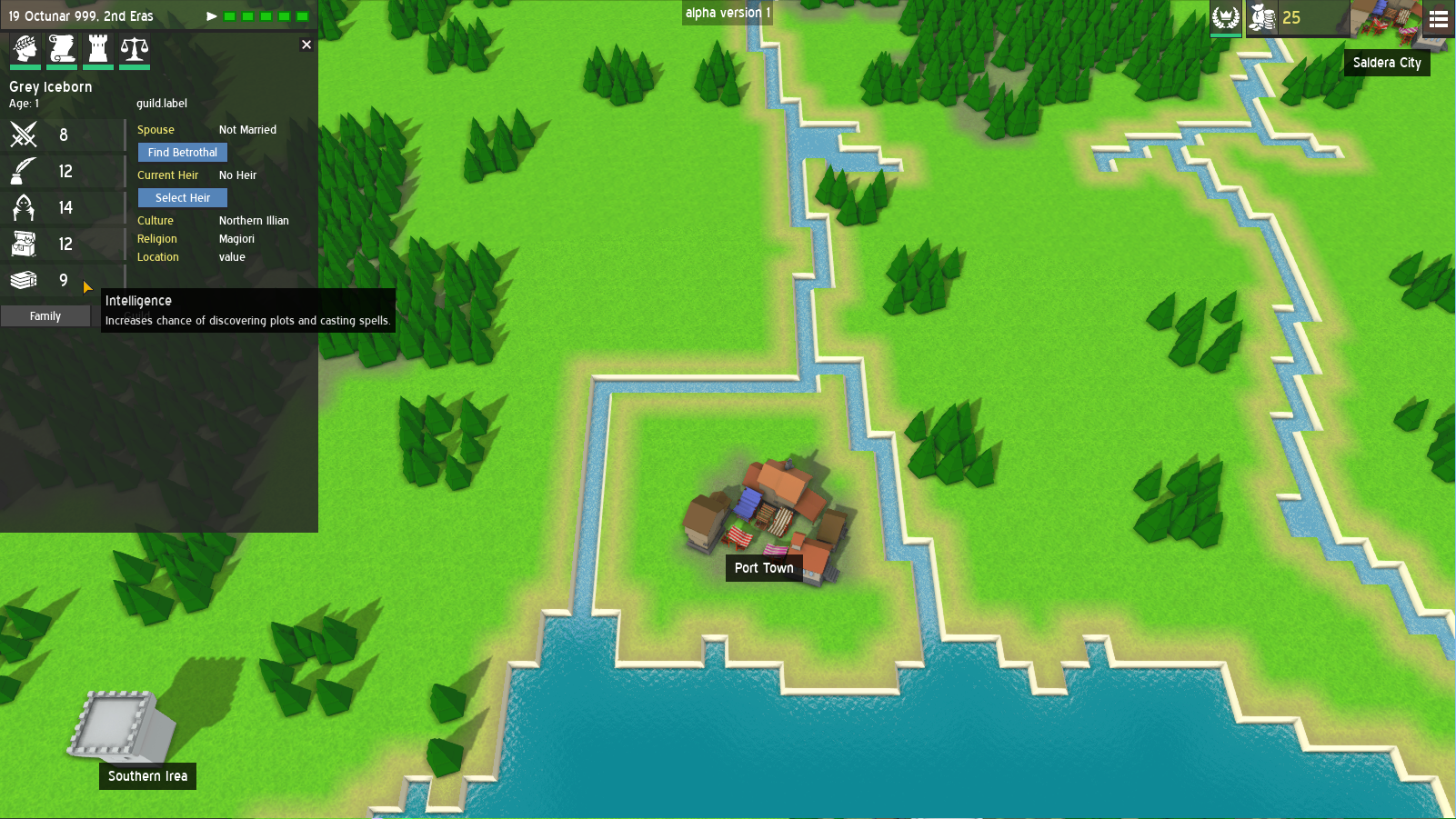 So that's the current status of the game. We hope to have more in the coming weeks for everyone. We're hard at work on the models/UI at this point as the scripting engine is mostly completed. Thanks to anyone, who has watched this game transform, for your patience with us! We hope to bring you more content soon. :)
Take care!