A new multiplayer level pack can be freely downloaded from our level gallery. This pack is a little more experimental than the first one and includes some levels with moving objects. I've been playing a lot of LBP2 lately and have been thinking about how to create some fun minigame-style maps using the Clones level editor. I've already seen user generated levels that reproduce Arkanoid and Minesweeper... very impressive. Watch for this concept in the next map pack!
Here is a description of what makes each level unique: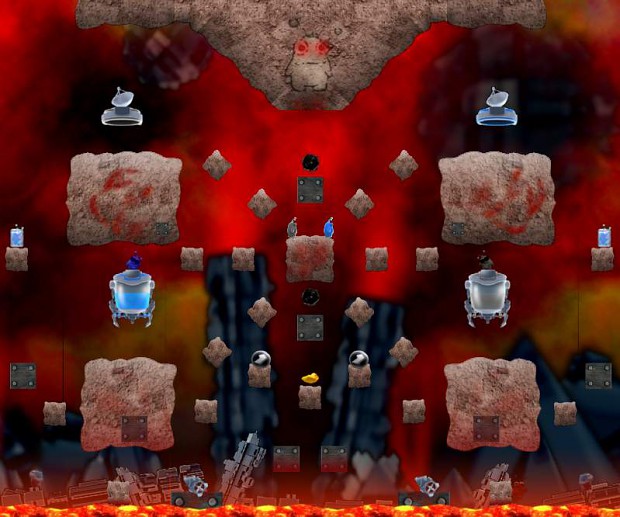 Atomic - In a post-apocloneyptic world the Light Clones have emerged as the ruling class. This map is good for 2 vs 2 play and is wrapped horizontally. Rescue the frozen clones to boost your score.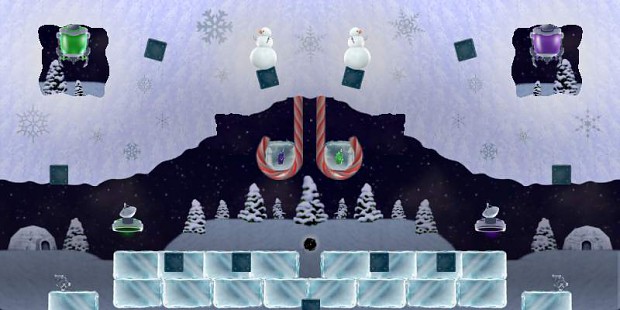 Arctic Shift - The clones are on a transcendental meditation retreat up north. This is a medium sized 2-player map with exits that move back and forth along the ice. You'll have to master your timing here or else you'll end up feeding your opponents exit and rage quitting.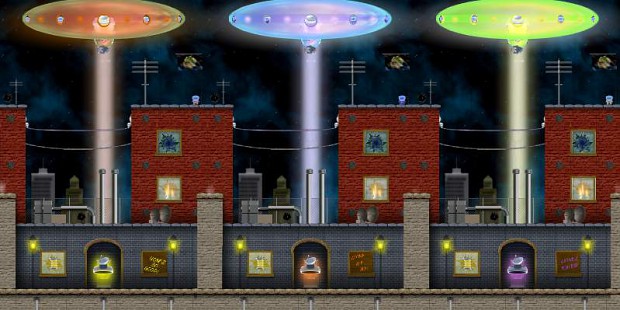 Clonedependence Day - The invasion has only begun. The people in the buildings have left hazards in the windows so watch out. This map is for 3-players and is horizontally wrapped.

Finder Keepers - Trillip's moon junk collection contains many rare finds, including some odorous star clones. Dig out your star clone from under the garbage and try to make a path back to your beam out pad while stopping your opponent from doing the same thing. There are 2 star clones to choose from.
Seasick - There is a mighty wind a blowin' and your spawn points will be shifting around during this seaside battle. You can choose either 1 or 3 spawns per movement and 2 sets of beam up pads await you.
These maps will be in rotation during the multiplayer Jam taking place this Saturday. Feel free to open up the maps in the editor and see how the moving start/exit logic was achieved.