Greetings once again, pizza Express lovers!
March has gone by and many things happened in the meanwhile. A solar eclipse, the return of spring (or fall, depending on where you live)... And the completion of Pizza Express storyline. That's right! After months of development, the story has finally come to an end (multiple ends, actually). Great care has been taken in order to make the dialogues as lively and "realistic" as possible, meaning the characters remember previous events and respond accordingly, adding a layer of depth to the game.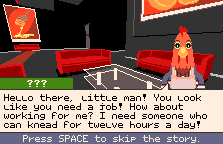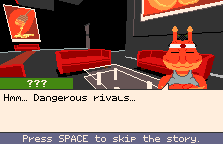 That being said, will you be able to become the number one eatery in town? Or will you receive the dreaded Wooden Fork, awarded to the worst business? Everything will soon be up to you, but don't despair if you don't come in first; hope springs eternal!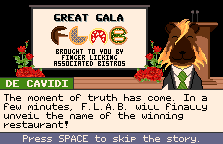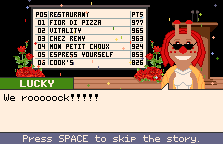 Some users' biggest complain was the lack of a windowed mode, which caused them eyestrain as they were forced to play in fullscreen. Following their advice, Pizza Express can now be played in a window. If you are among those people who found the resolution ridiculous because too "pixelated", please accept my apologies!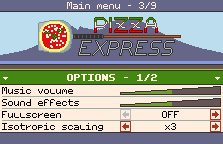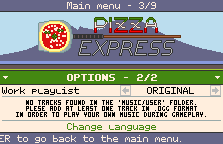 I also began working on achievements: 120 in total, ranging from story-related objectives to skill-related ones, as well as miscellaneous and progressive achievements. More info (and screenshots) soon! I have decided to put the challenge mode on hold for the time being, to focus on achievements and to polish the game. There still is some work to do, but I am confident Pizza Express will be ready by the end of May. I will most definitely be able to give a release date on the next update!


And that's everything for now. Follow @OnniInteractive on Twitter and remember to vote for Pizza Express on Steam Greenlight, if you didn't already! And, if you still haven't played Pizza Express once, download the demo and do it now! Thank you for reading, and happy Easter!