Hello all !
This is spoo from the StarForge-team ! After a long break we are back with a large media update !
Today, my team and me want to show you some pics of our NEW models ! We were forced to recreate the old models of the Stormmarine and the Hydranit, because the old models were not compatible to the game.
Look in our gallery to see new animations and concepts or click on the pictures below ! I hope you like it !
Now we are working on the units movement and to put them into the game. In my next animations you will see the units move and attack. We must also recreate the Ghost and the Swarmling.
Last but not least I'm very proud to show you a little "video" ! It's nothing special - just for fun !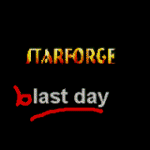 Any further questions ? Just write in our forum or mail us directly
Thx spoo out.....