We have some new art for everyone to preview. Also, the Tech Tree for our STRAT version has been released for everyone to view and comment. We currently have more 2 maps of Mars (Holden Crater and Olympus Mons) and new maps of the Moon (Hadley's Hope) in the development pipeline. We think they are going to blow your socks off!
We are working on the next revision of BIONITE for the Siege version, revision 6. It will have several bug fixes and upgrades. Also, our modelling and surfacing team is hard at work on the new models for STRAT:
The Service Drone: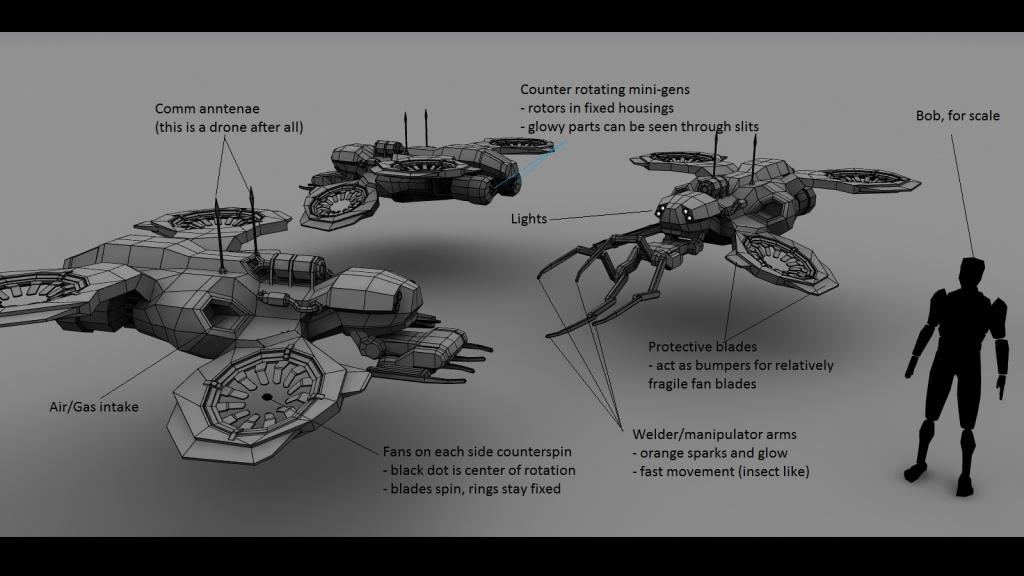 The Repair Drone: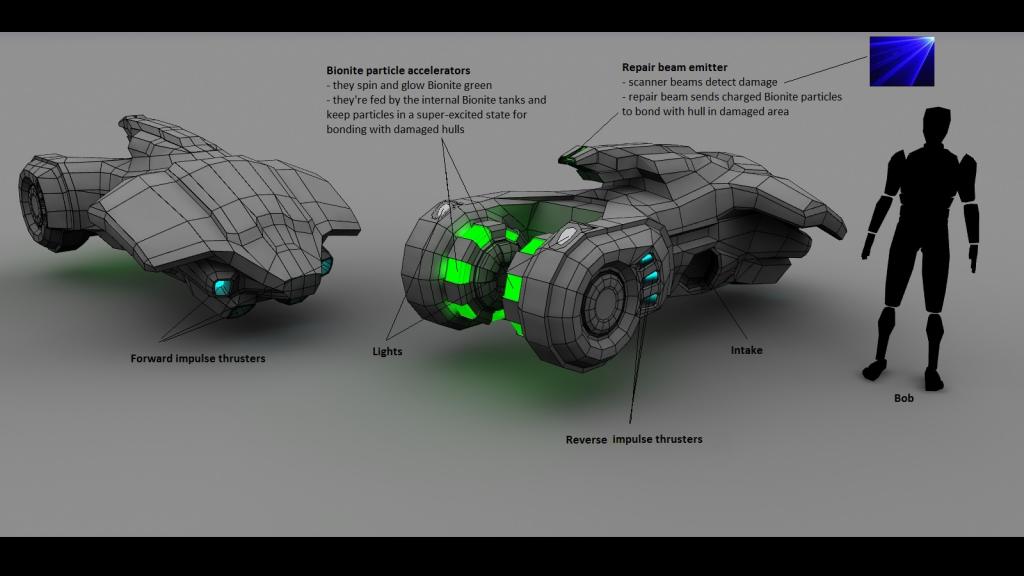 The IMI Constuctor: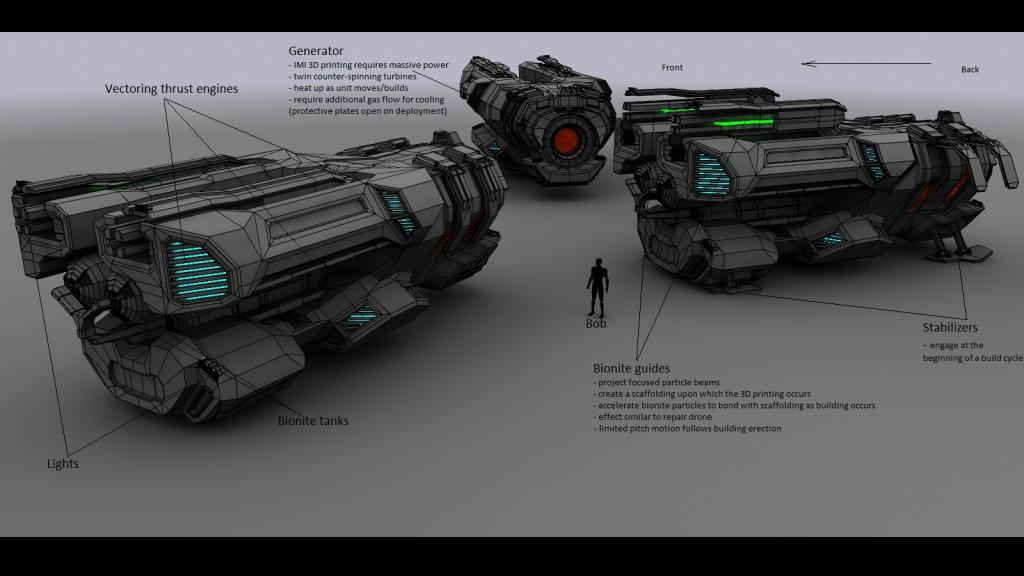 We are currently in the design phase of our Tech Tree: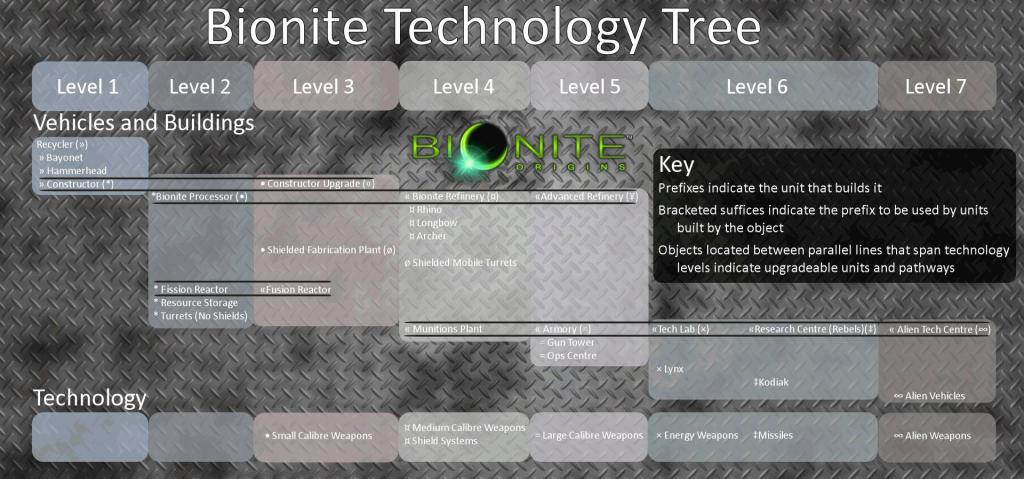 I am working on integrating all of the RTS code. Lukily, I wrote most of the AI code a while ago so it will be easy to implement. We are about to enter the alpha phase for STRAT and are looking for people to help us alpha test. If your interested in becoming an alpha/beta tester for BIONITE, please send me a message, I will direct all requests to Montag (testing leader). We hope to have a public version of the STRAT alpha in the next few months. The dev team is hard at work creating all the new content we need for a full RTS/FPS game. We need your support to get us through to our ultimate goal of having a full RTS/FPS (aka STRAT) version of BIONITE.
BIONITE is currently available on Desura.