Hello everyone!
It's been years since I last posted on this site, but I just wanted to let you all know that I'll be publishing the final version of the mod during next summer!
---
The final version contains:
Final set of units and structures for all races, including campaign units from WoL, HotS & LotV. SC1 and a few custom units from Mapster are also included with their full models, UI, buttons, etc.
Final set of abilities, behaviors, buffs and stuff from both campaign and new creations for most units.
Pre-final gameplay balance. A feedback channel will be implemented to receive bug reports and balance suggestions.
The mod will be published on Battlenet as an Extension Mod, everyone will be able to use it in their custom games.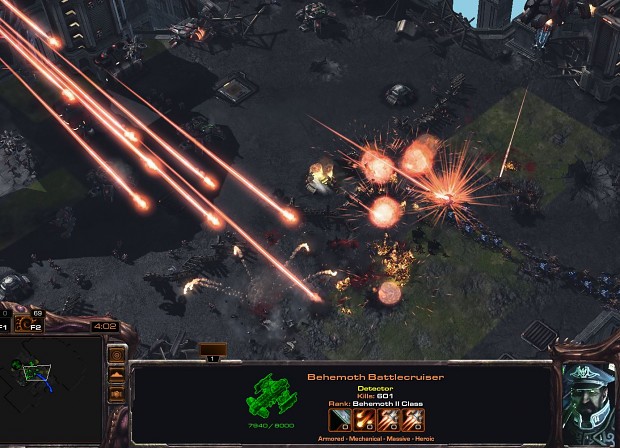 Even though I only work on this mod in my spare time, I'd like to remember everyone that this is not a dead mod as it is a personal project. Once the mod is launched, I'll be moving forward into the campaign part; the mod's also been developed and tested within the campaign maps.
Thank you.