New, Bone-Chilling Hospital Maze Level
Hello there peeps! I've made this new devlog about my progress on Mirror Forge this last week and I'm happy to say that the development includes several new updates which I'm so happy to share with you!
I've just finished modelling, level designing and polishing a new, creepy Hospital Maze level tightly connected to the protagonist's past.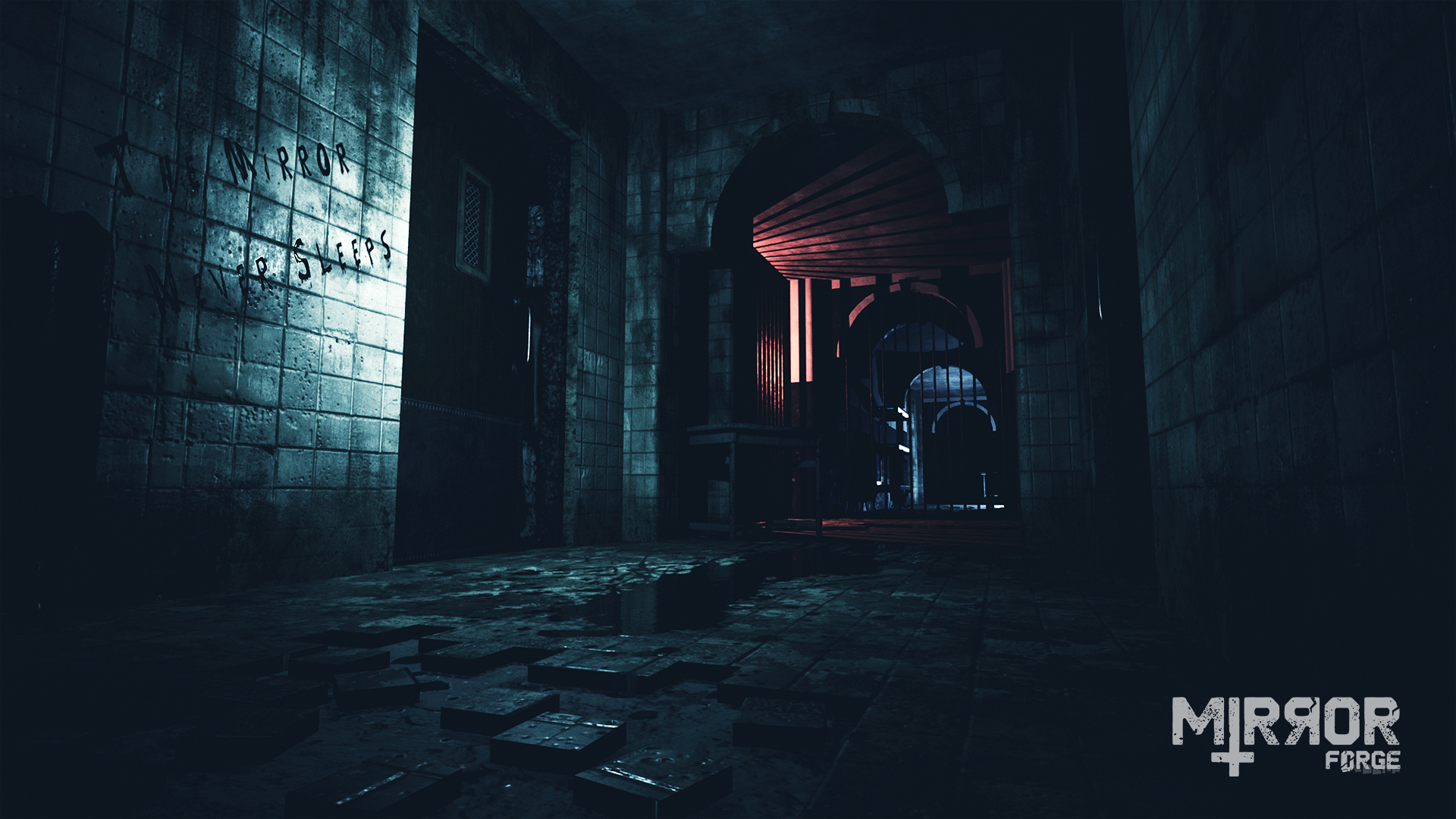 My main focus was to establish a good mix of both psychological and survival horror and I think I did it (as always, the feedback from the Horror Community during the closed Demo in January will be crucial to improving the gameplay feel). This Hospital Maze consists of several rooms too which resemble spaces you would find in a hospital, BUT there is more. This level represents a collide of multiple alternate realities and space-time convergence. Nothing looks as it seems to be. The player will be able to find rooms caught in anomalies, parts of them resembling an abandoned hospital, while the other part being machinery, pipes and factory environment or hellish scapes filled with cages, metal, walls made of flesh etc.
Oh, the Horror...
In one room, the player can see a strange anomaly on the wall as another reality leaks into this one: a human hand coming out of the wall as if the poor soul got stuck inside it. In a second room, a strange environment of fleshy walls, chains and a baby fetus. And to make it even more peculiar, it seems that most of these converging realities are like they have been pulled out of our main protagonist's tormented mind. To Make it Clear: Yes, these are Alternate Realities and IT IS NOT happening in the character's mind. But, what is strange - it seems like there is some malevolent force that changes the space-time continuum all around the player and it mocks the character with terrible events of his past. Could it be that there is such a powerful, unseen being that is able to shape reality just to torment Thomas - our main character?
An In-Game Cutscene & New NPC For the Story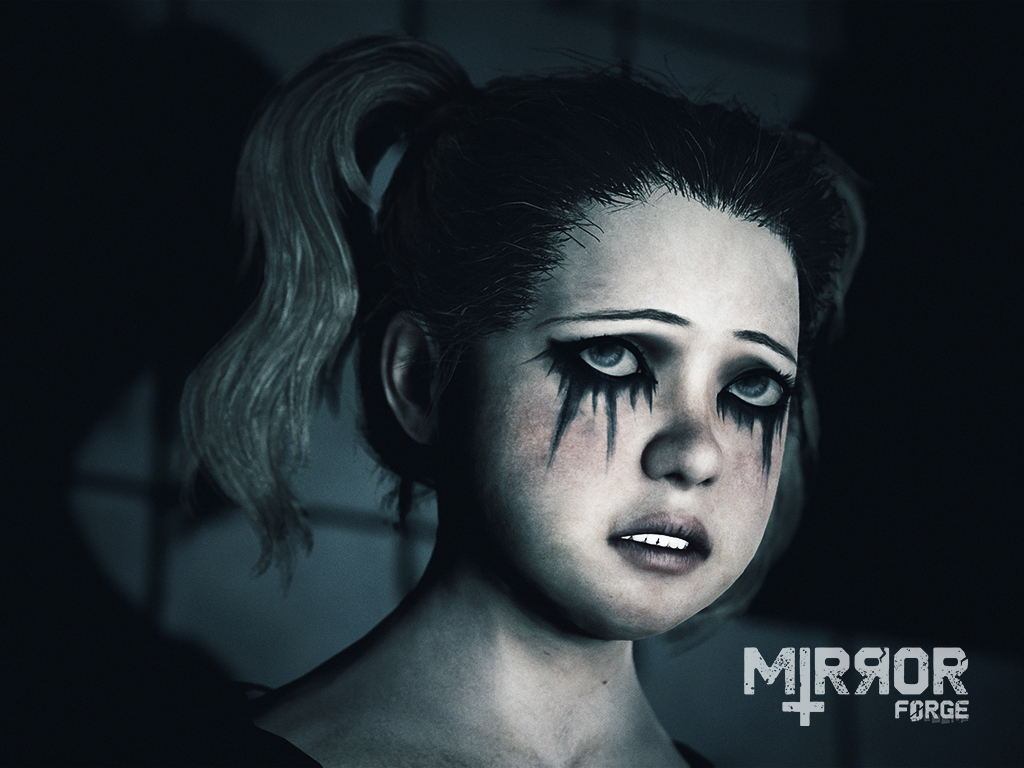 I had very long thought about whether should I have In-Game Cutscenes in Mirror Forge. The main reason being In-Game Cutscenes take a lot of time to be done right: bone animations, facial animations, lighting, cameras, sequence editing, music/sound etc and as a solo dev I thought it would take too much time to do and prolong my development.
I had a chat with several horror gamers and Youtubers on Discord who play similar games (there was a particular streamer who even offered to check it out and give me his opinion about the gameplay feel). I concluded that In-Game cutscenes are necessary in Mirror Forge in order to properly tell the story. And I was like: Okay, let's do it.
One thing that quite surprised me was how fast I managed to finish this cutscene (in a few days!). I already have some experience with In-Game Cutscenes and sequences in Unreal Engine 4 during my 8 years of game development, but I did not think that it will go as smooth as it did.
For this cutscene, I modelled, sculpted, textured, rigged and animated an Unnamed Mysterious Little Girl that the main protagonist finds in one of the rooms of the Hospital Maze. This girl ECHOES with Symbolism and the very cutscene speaks about Thomas's past. I had so much fun working on it and I can't wait for you to check it out (yes, it will be available in the Demo).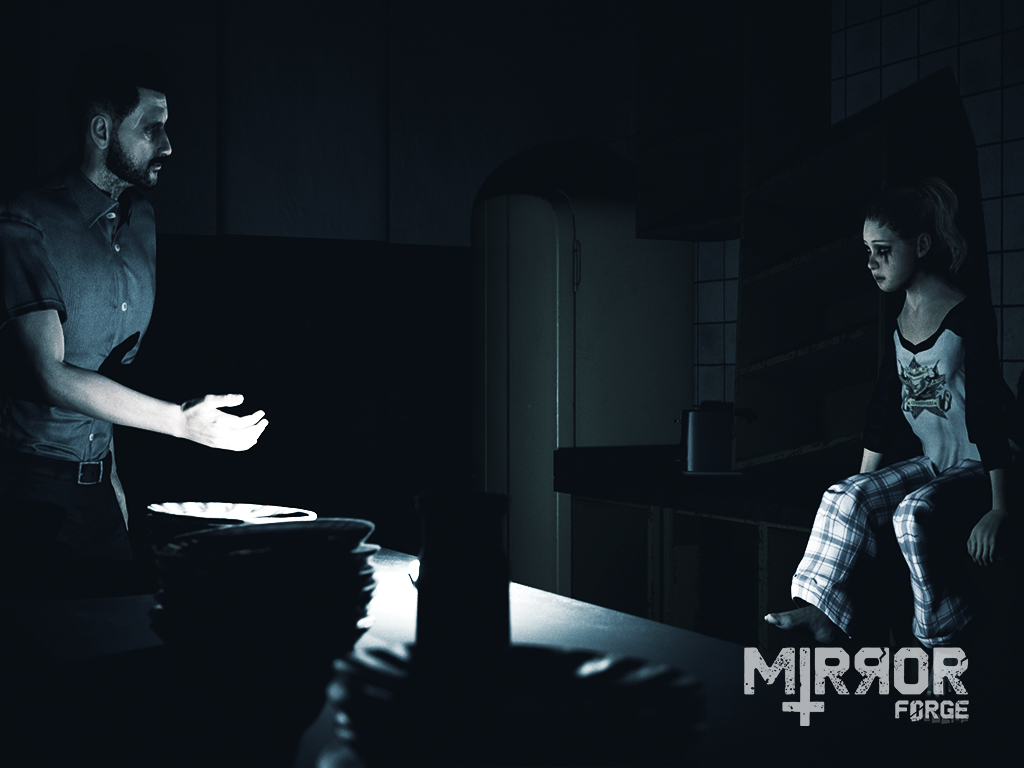 The Silent Hill Nurse-Like NPC
Last week, I shared an idea on my social channels and it went like crazy! Horror gamers providing suggestions, tips and hints about the level design of this new NPC I planned for the hospital maze. Yes, you guessed it. A Silent Hill Nurse-Like NPC.
I recently finished a rough look of it, although it's still in the works and hopefully, I'll manage to show it to you peeps in the next Devlog, stay tuned!
So, my main consideration was: How this NPC will affect the gameplay?
My idea was to have a horde of these Silent Hill Like Nurses roaming the maze corridors. They appear shortly after a particular event and serve as Obstacles for the player doing specific tasks. These "nurses" cannot see the player (unless you get really close to them - like in front of their face), however, they can hear your footsteps. So Running through these corridors is out of the question.
But, you can always pick up some physics-based objects and toss them around to make noise and draw their attention :))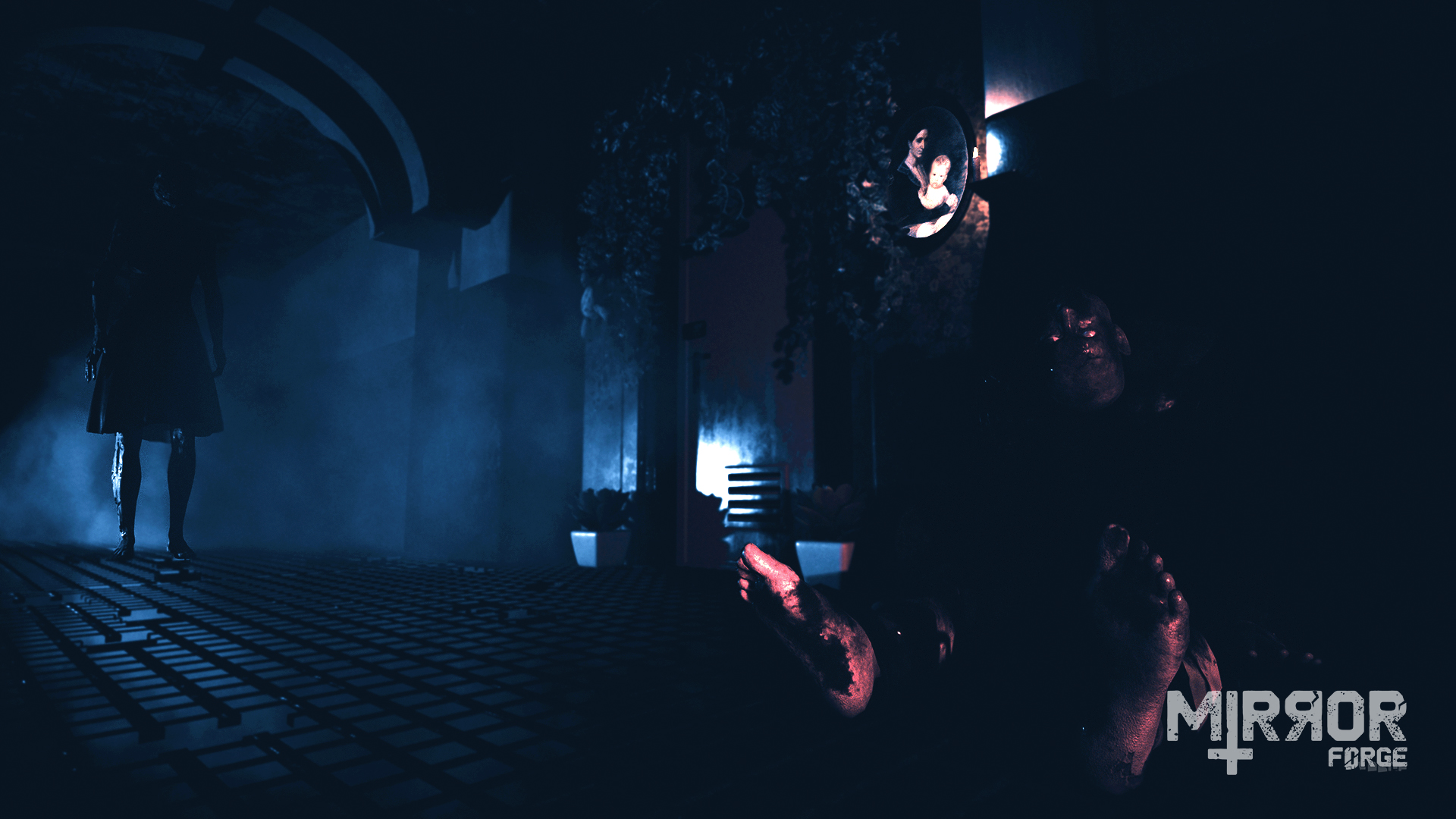 Aaaaand, what's next?
The next thing would be to polish and add some details to these Nurse-like NPCs, polish their animations and do a few tests to see how the AI performs and whether it has a heavy impact on performance. I'll need to clean up the code a bit probably.
And lastly, here we come to the end of this level and the final cutscene which ends The Demo. I'll be working on this next cutscene which shows a huge chunk of the background story of our protagonist and hopefully, we'll do the general wrap of the demo.
Wishlisting Mirror Forge on Steam as a Solo Dev means a Lot to me
As always, if you're a lover of Psychological/Survival Horror games with an immersive storyline, a huge fan of Silent Hill, PT & Stranger Things, then I'd be most grateful if you go to Steam and ring that Wishlist Button: