𝔄 new mini-game has been implanted


I've mentioned in the demo itself that mini games would soon be available in the future. It's something I wanted to add to not just add more content but to give the player more ways to learn the game. I have finally started with the first of two mini games that the demo will have. There will be plenty more in the full release but for the demo, I want to provide activities that have to do with both offense and defense.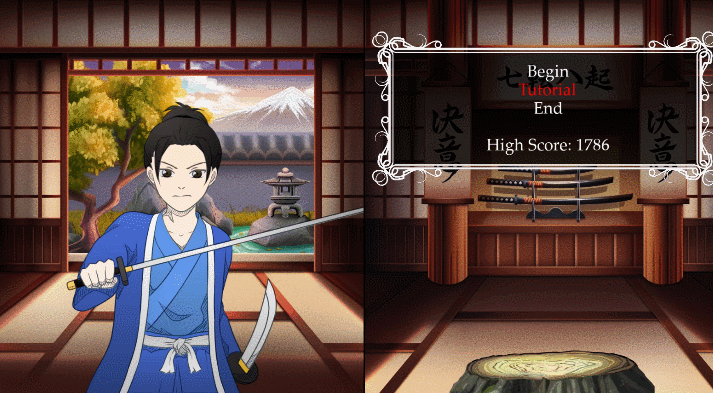 The first mini-game is to train in offense. Logs drop from above and depending on the notch carved into it, you have to attack it with a high, medium, or low attack. You have to chop as many as you can in 60 seconds. By the end, your score is tallied up and a high score is saved. A simple concept but I'm hoping that this will also help players with targeting.
This mini-game will be available in the next update to the demo when I add some tweaks to other aspects.


The second mini-game will be defense but that will be created after the next task, which will be the next character, Mayana. More info to come when progress is underway for him.
You can get the latest demo here on IndieDB, itch.io, or on Steam.