Three new Metal Gear titles were unveiled at this year's E3 (Electronic Entertainment Expo):
---
Metal Gear Solid: Peace Walker
Platform: PlayStation Portable (PSP)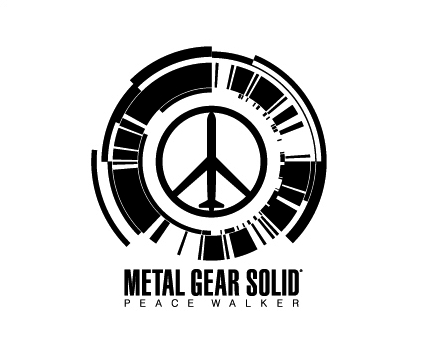 Peace Walker will be a canonical Metal Gear title (the events will be part of the main story) and will be directed and produced by Hideo Kojima, the Kojima Productions team that worked in MGS4 will be working on this title as well.
The game will be set in Costa Rica in 1974, ten years after MGS3 / four years after Portable Ops.
The game's central character will be Big Boss as he will lead his Mercenary Army: 'Militaires Sans Frontières' (Soldiers Without Borders) to fight an unknown military force which invaded Costa Rica (which eventually asked for Big Boss's aid to repel the offensive).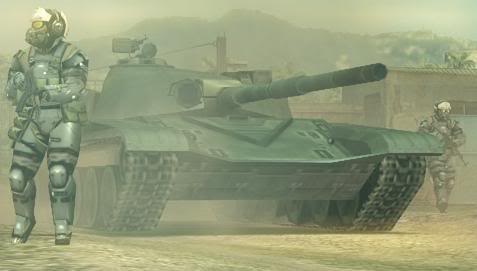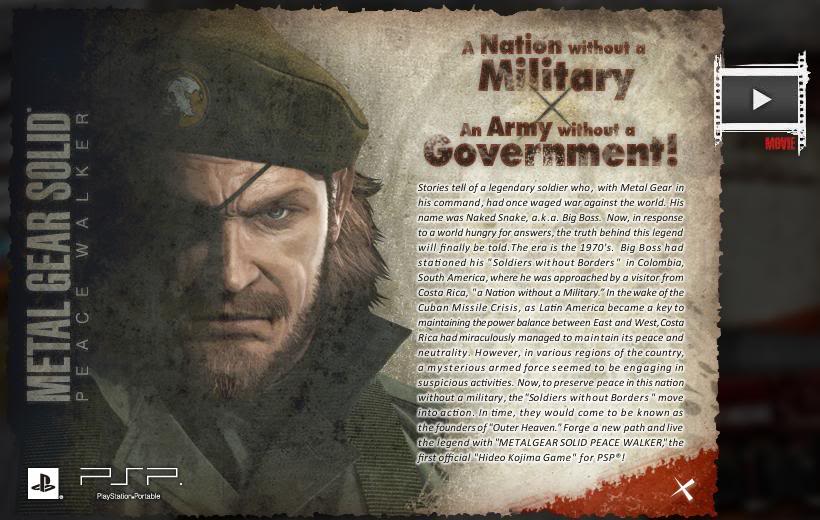 Click on the above image to read it.
Big Boss's mercenary army, 'Militaires Sans Frontières', will eventually become the founders of Outer Heaven.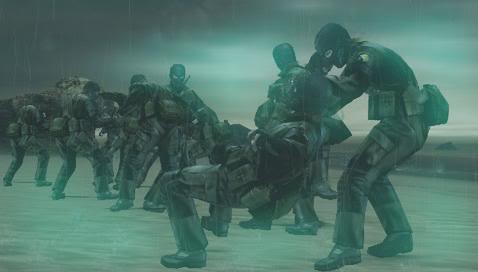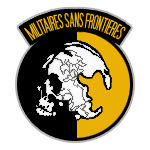 This title is designated as the "Missing Link" in the Metal Gear series and will "unite" the MGS3/Portable Ops settings with the ones from the main Metal Gears (and possibly cementing the path to a Metal Gear/Metal Gear 2 remake as I suspect that Kojima may be planning).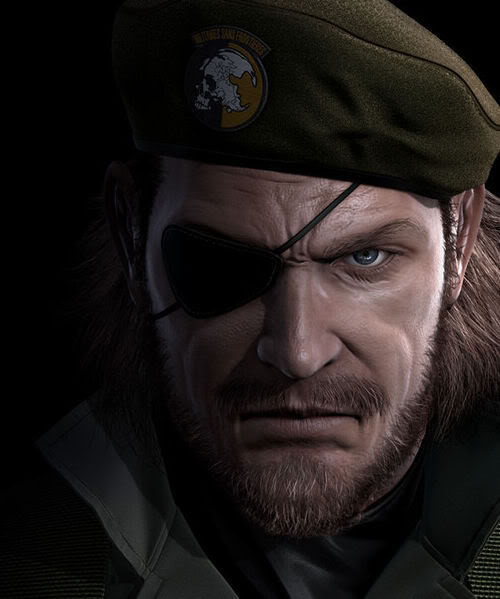 One of the most curious things which was shown in Peace Walker's trailer is that four "Big Bosses" appeared fighting alongside (online campaign-based Coop mode might be included), a glimpse of what may be the new Metal Gear (machine) is also shown in the trailer.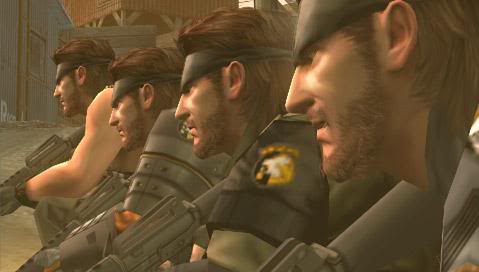 ---
Metal Gear Solid: Rising
Platforms: PlayStation 3 / Xbox 360 / PC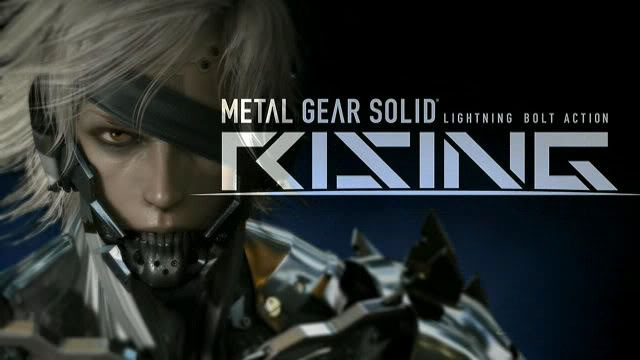 The new "Lightning Bolt Action" title which will have Raiden as the main character was initially thought to be an Xbox 360 exclusive (since it was presented in Microsoft's E3 Conference) but was eventually confirmed (in Konami's E3 Conference) to come for both PS3 and PC platforms as well.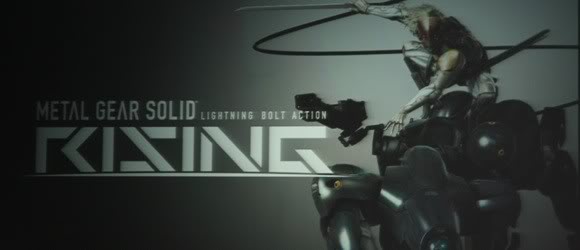 The above image was taken during Konami's Conference (
Joystiq.com
).
Raiden is also shown in his "Ninja" form but does have a different eye color (brown instead of blue) and armor.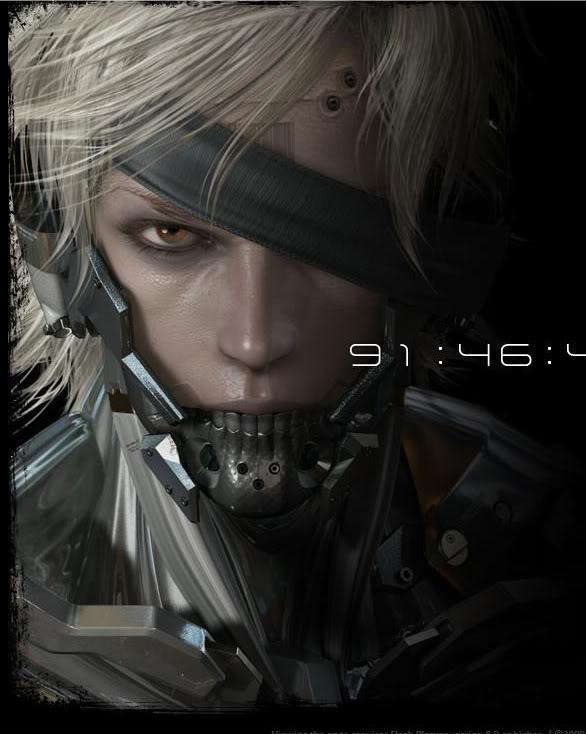 ---
Metal Gear Arcade
Platform: Arcade Machines
Metal Gear Arcade will be a reworked version of Metal Gear Online (from MGS4) to be played on Arcade Machines.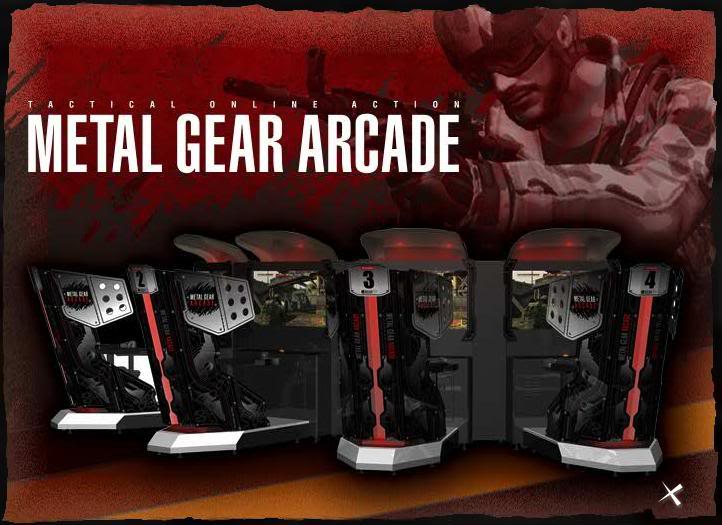 ---
The teaser site which was mentioned in earlier posts was eventually revealed to be Kojima Production's Special E3-based Site, I highly recommend you check it to see Peace Walker/Rising's demo trailers, extra images and information: Konami.jp