So we finally have a solid release date for the next big Metal Drift update! Jan. 17th!
We're packing a lot of goodness into this one. It's really multiple updates worth of goodness in one. The big addition is a brand new deck, complete with an entirely new look! If you were sick of beige and metallic blue, we're mixing it up with greens and purples!
Next big change is the combination of our demo and full-copy servers! This will give everyone more actual humans to destroy.
Lastly, the HUD has been completely overhauled. After 3 years, finally every weapon has its own reticle! The power up animation is now identical, and obvious, across all weapons. Also added; a widget to indicate turret/chassis alignment, and a 'boost' indicator.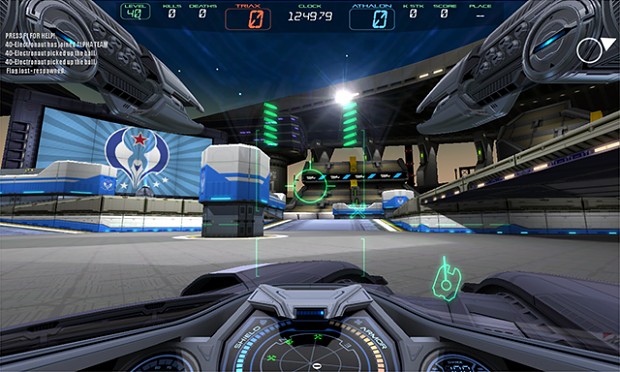 The new deck was holding everything up. It's actually taken 2+ years to hammer this sucker out. I foolishly tried about a dozen new game-play ideas before I finally came back to the tried and true elements that we love about our existing decks.
The new deck, 'Javelin', is more open; so rockets are probably going to get some more play here. But pacing and flow are similar to 'Master' (I hope).