Give us Ideas for the name of one faction and you will get an early release beta!!
New In-Games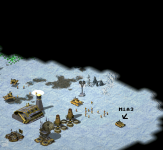 The M1A3 size will be bigger like the mammoth or more..
All Tiberian Sun Retro Content will be deleted from the mod as soon as its possible..
They are just as placeholders for now.
Contact me our leave a reply...