After almost a month without anything new, I finally managed to get something worth showing.
The storyline of this mod is now quite a bit more entertaining than the older one I had as a first idea for this single player campaign, however as it's bound to constant changes, I prefer to keep it secret until next update.
The new level is very early in development, and it's in a "medical" theme with new textures created by the community. Specific credits go to PhilipK. and Zombie13
As you can see the mainmenu has slight additions, notice the texture now fits the model properly. This was due to a material error. A dim spectrum effect has also been added, which fades in and out randomly.
A complete options menu has been added, (more in the Media section)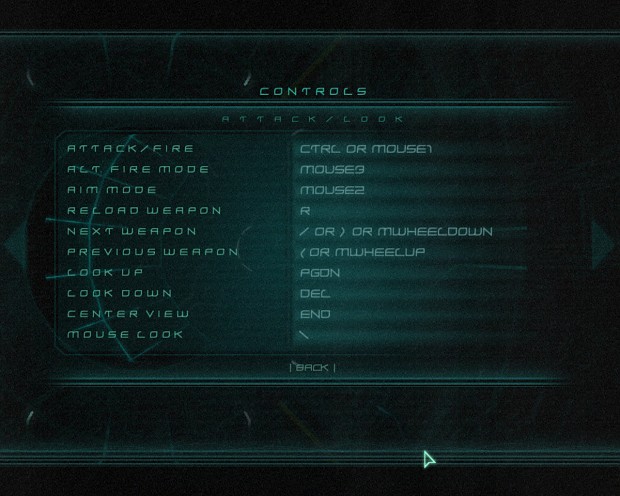 Medical room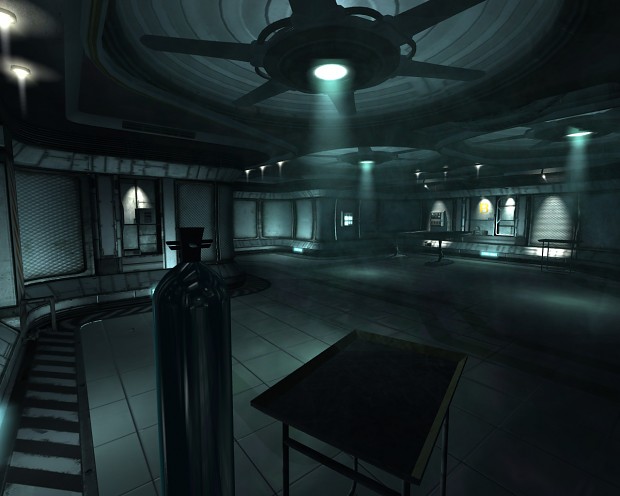 Door and new door interface. In order to open a door players should step in front of it and press the USE key while the interface is displaying the Open state. (Update as of 2016 this feature is no longer in use)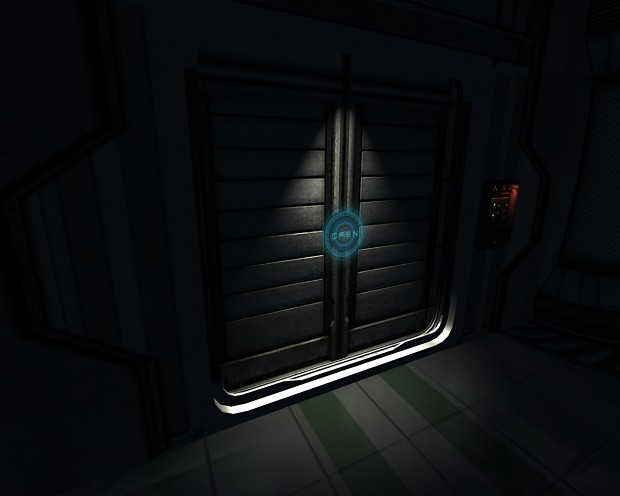 More to come soon, please support this mod and spread the word if it caught your interest!