The game's launch on Steam was well accepted so far. There are already many great reviews out which are really positive and I can't tell you how happy I am about that. You might want to check a preview from IndieGames which tells you exactly what the game is about.
Sales are ok, nothing I could get rich from but since the game is in Early Access and that I don't have much content out yet I'm more than satisfied.
So, what's new since the release? I'll start with the older updates first.
Content Update #1
In the first update I've released a new map Crypt Sewers which featured new enemies and quite a challenge. I really wanted that map to be harder because it's sewers. In every game I find sewer maps terribly hard so I've tried to do something like that.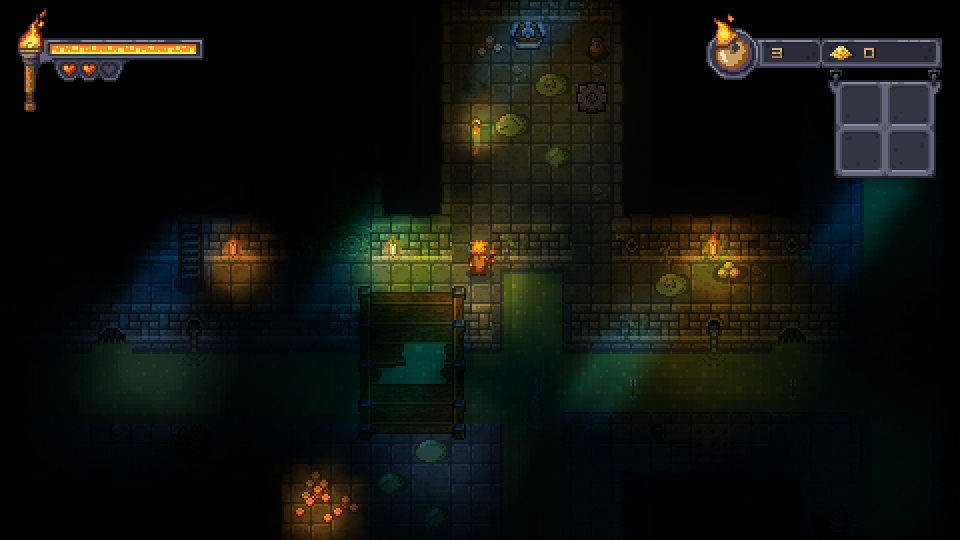 Another "feature" that came with the update is Arachnophobic filter which turns all the spiders into bugs. This doesn't make them weaker or stronger and neither does it change the behaviour. It's just an eyecandy really for everyone that hates spiders :)
Checkpoints update
Checkpoints were meant to be in the game from the very start but I simply couldn't implement them without bugs and crashes. Checkpoints is a feature that took me quite some time to implement it without having problems but I concentrated a week to these and they worked. I've released small update with checkpoints together with bug fixes and everyone was happy :)
Content Update #2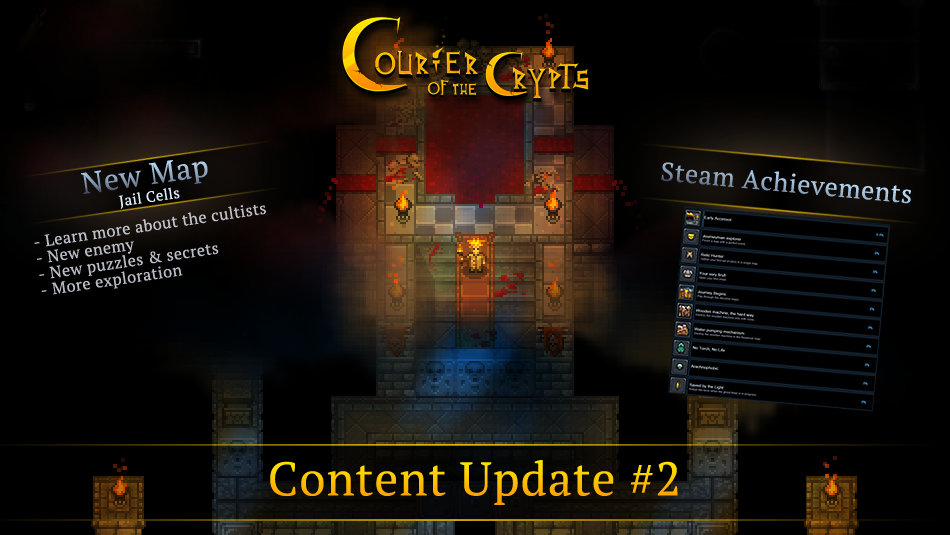 I had a short vacation week and problems with a map development of the new map. Because of that it took me 3 weeks to get the 2nd content update out. I had almost finished map when I find out it just doesn't work and feel like a Jail Cells at all. It would also be much shorter and I was like: "No no no...it will take longer to make something new but no. I'm not releasing this!". You see, on paper something may look great, even in map editor but once you try that it simply doesn't work. Because of that I removed more than 50% of the map and made something different, something that works now. I'm so glad I've decided to go this way.
Next to the new Jail Cells map I've also released Steam Achievements for the game. I know lots of people love to unlock achievements and that's exactly why I implemented them or at least some of them. Full achievement list will be available at the release but I'll keep releasing some of them here and there through the Early Access phase.
What's next
Next update will include a new map + new secret map that you'll be able to unlock in one of the maps. So, the update may take a bit longer but it will be worth it. The game is also reaching the end of the 1st episode. Well, I really don't have episodes but I call it that way so, few more maps and you'll soon venture even deeper down the crypts and the whole environment will change.
Have you played Courier of the Crypts yet? Let me know what you think about it ok? hat would you like to see in the future maps? Would you change anything? I always love to hear suggestions, critics, opinions...everything!
I'm sorry for the late update here on IndieDB but I had hands full of work. I'll try to write a new post at least for every update. Until the next time ;)