Hi folks!
Space Crew's development is booming. We have started to negotiate the Steam release with one famous publisher and, if everything goes right, it could be released on consoles, so we are very excited for this. We have always dreamed about seeing one of our games in our Steam library. When everything is formalized, we will give further details about the publisher.
Today we are going to talk about the new map that we are actually working in. This map is much bigger than the previous one: while the first prototype was designed for 4 players, this map is designed to challenge even 8. It has 4 floors connected by a gravitational elevator and some emergency stairways (we don't recommend using them if you are short of time). These are the floor planes from the new ship.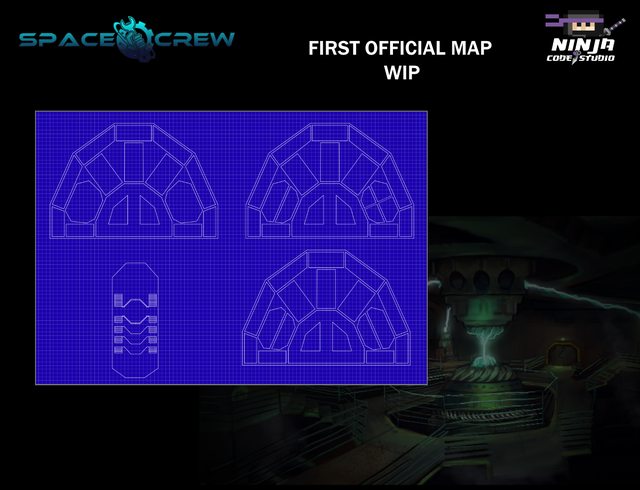 At the moment, we only have modeled the control cabin (4th floor). This is an advance.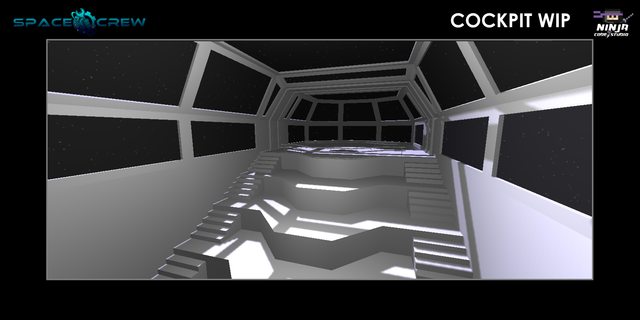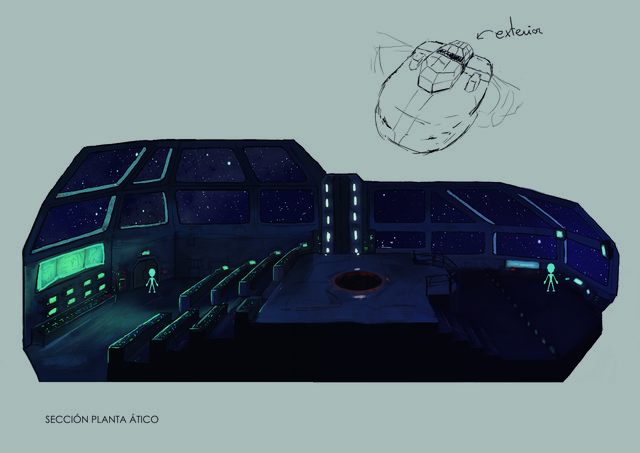 We took inspiration from the Sevastopol from Alien with an 50s style (Fallout style). We've redesigned all the systems and added lot of probs to give the ship a great ambience.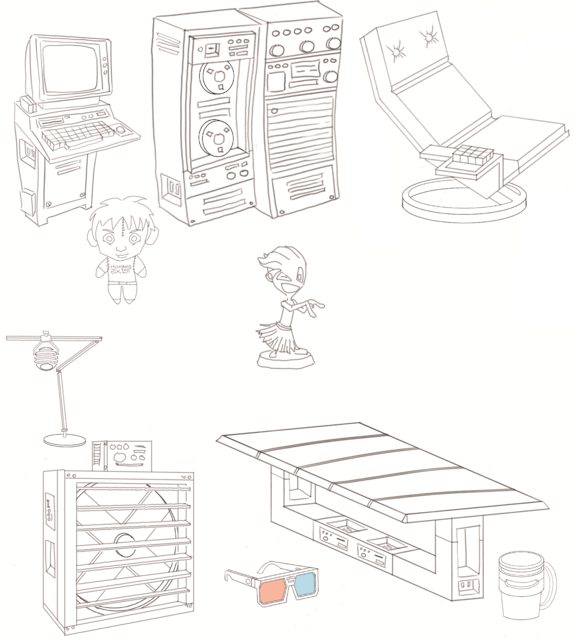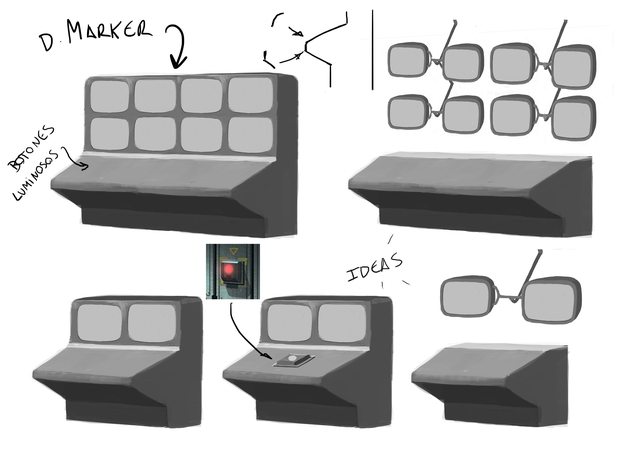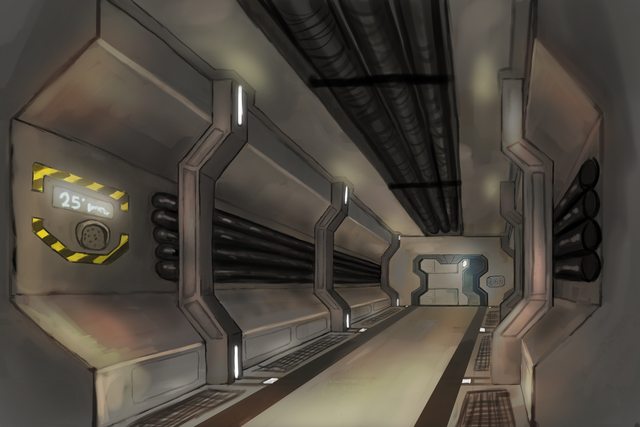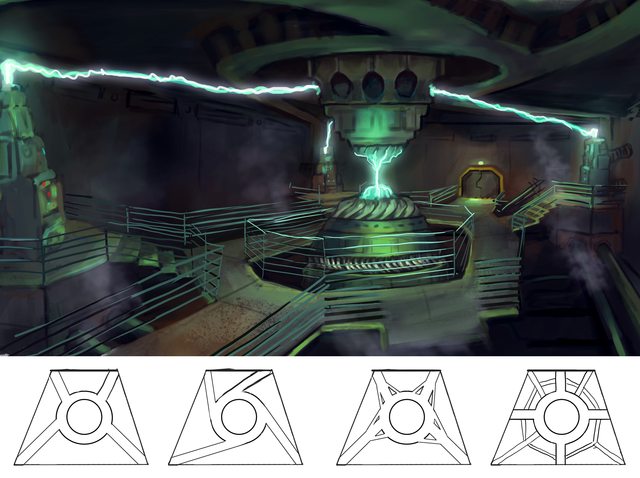 And finally, last but not least, let's talk about the interface. We've received lot of constructive critics about how we can improve the gameplay and the player interface. This is the result of all those opinions.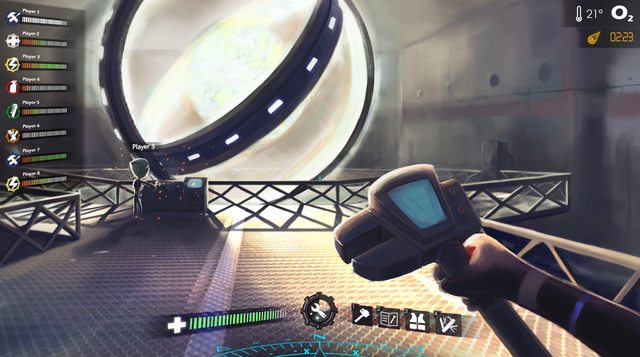 Now we will always have the temperature and oxygen level visible from the room that we are. We can also see our teammates' HP and a compass who points towards the closer events. With all this new improvements we hope to solve most of the gameplay problems that we have detected. We will discuss in the future about objects and abilities.
We hope you like how this is going. If you have any suggestion or you want to participate in the closed alpha, you can contact us through this post or emailing us to info@ninjacodestudio.com.
Ninja kisses!
Ninja Code Studio Team