Hello There!
Over the last 9 months, Fighter Combat Rework has changed quite a bit. What started as a simple drop-in replacement for vanilla spacecraft has evolved into something that looks to be a little bigger than originally intended.
In the latest version released today, I've added a new map: Geonosian Airspace.
Its a TDM/Assault map just like the campaign maps, but it adds a ground battle between the two spawns. To change things up a bit, teams can interact with the ground battle as a third avenue to earn points in both TDM and assault.
Here are some screenshots of the new map: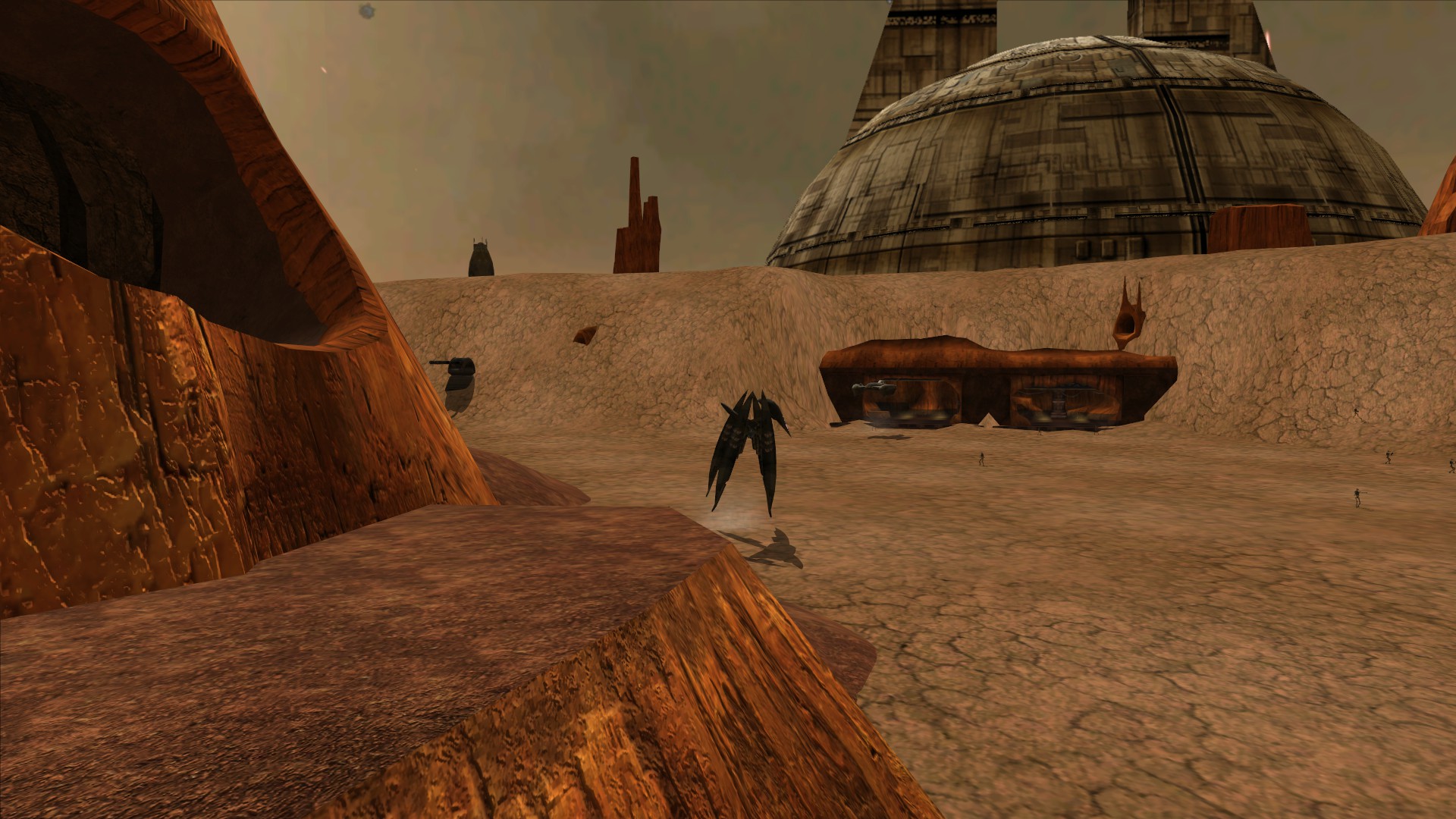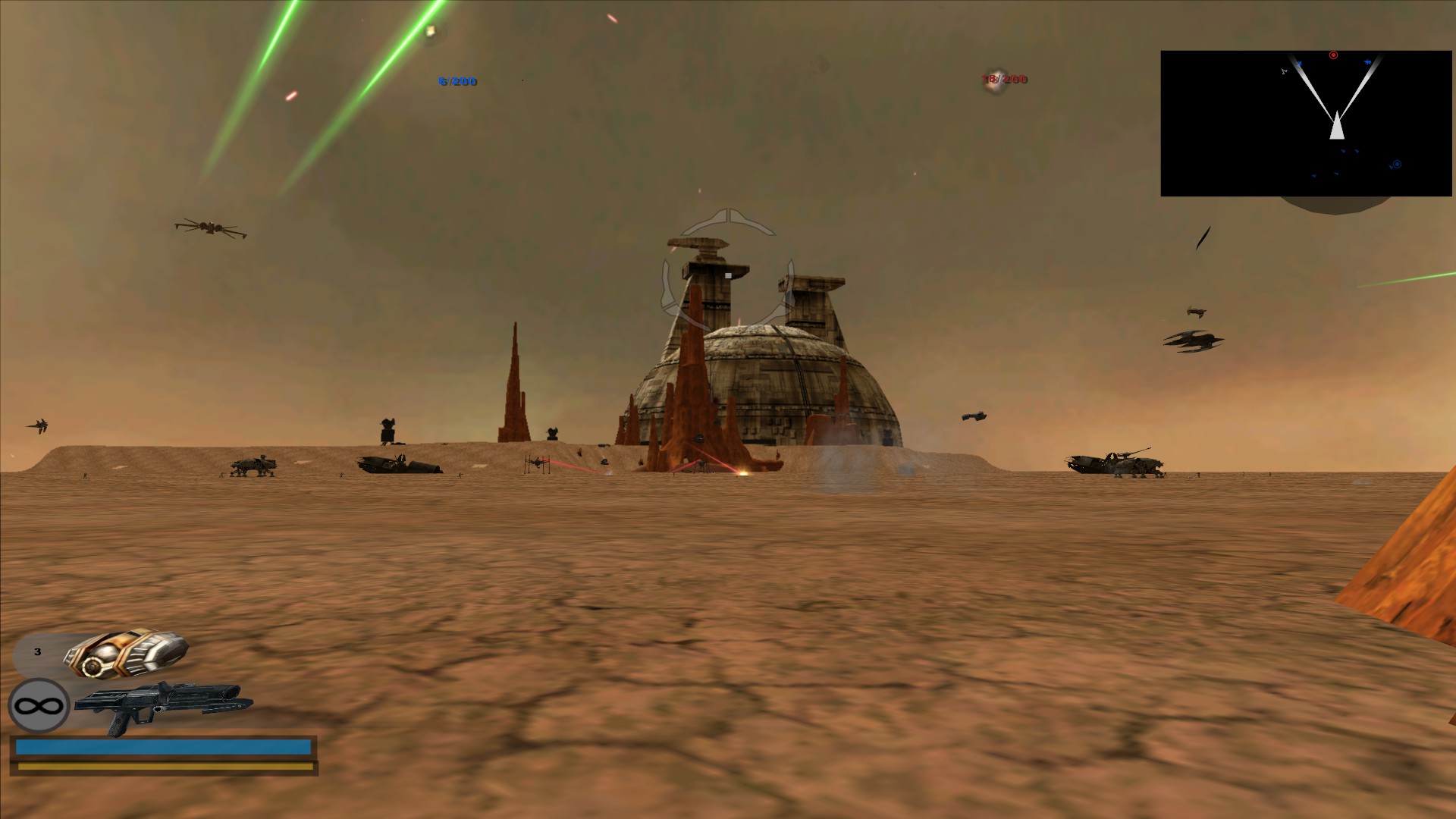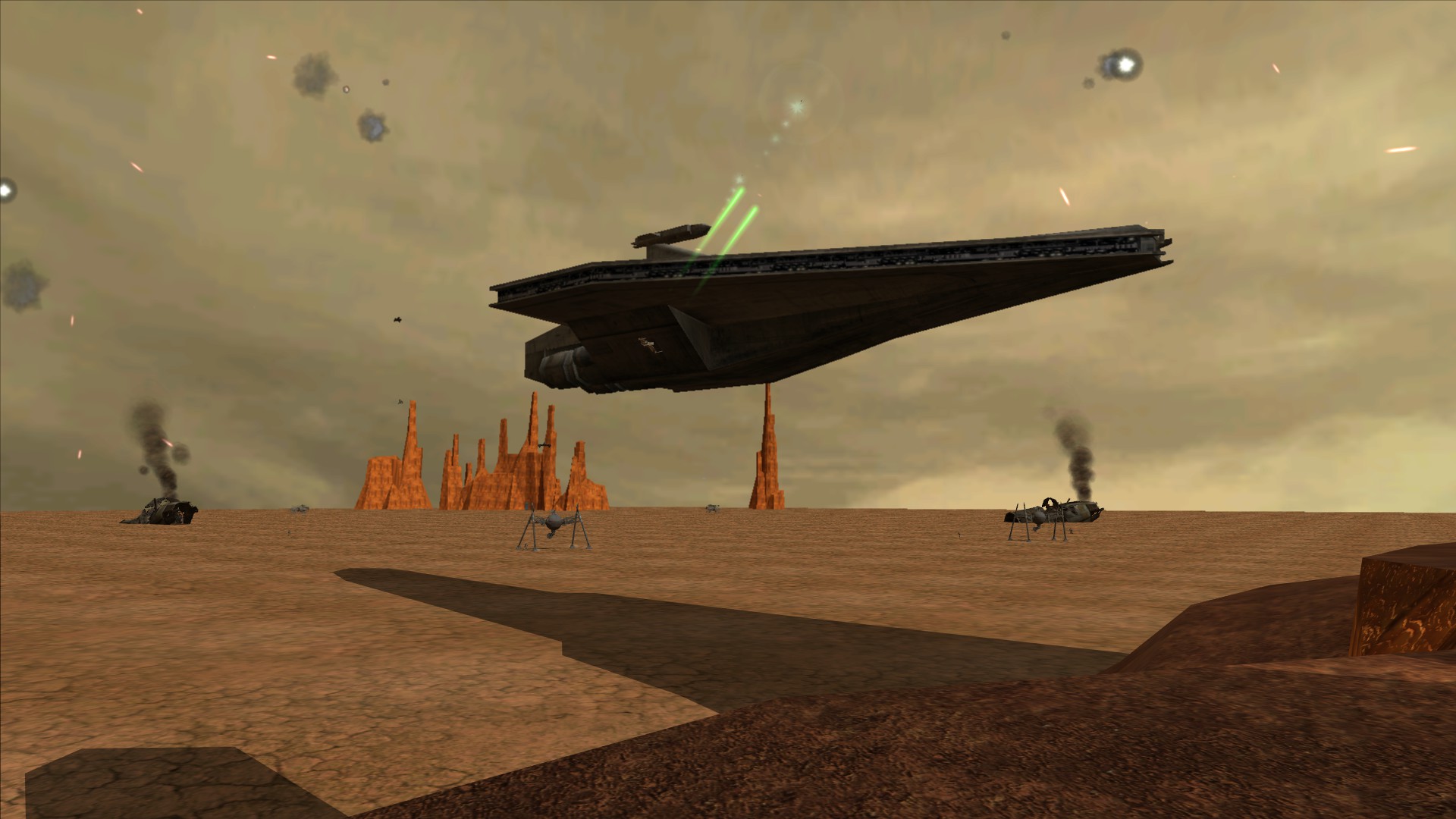 These images of course are from a test build, so there may be some tiny differences between the images and the released build.


Next, I plan to introduce some more original maps into Fighter Combat Rework like and expanded Coruscant, Yavin ground, and a "Dune Sea-style" space map over the coming months.
After that, I hope to do a full Open-source release of all my mod's files (pre-munge) so other modders can adjust, expand, and improve the mod to how they see fit.


Before I end this article, I'd like to thank everyone who has provided feedback on this mod to help bring it to where it is today.