After months of work and with a lot of redesigning, I have finally managed to release the beta version of the new map that I have been announcing before !

This time you will find yourself stranded on the beach of a tropical island lost in the middle of the pacific ocean.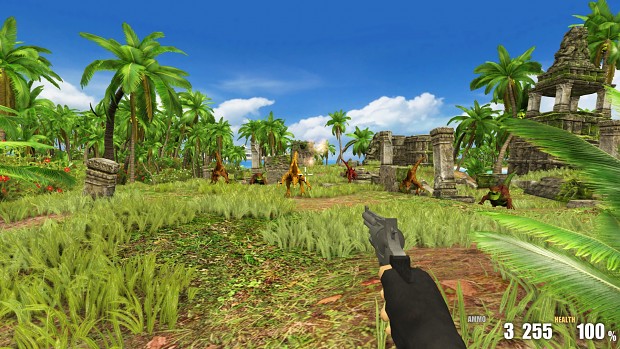 Exploring the island, you will find a plane which may just require some attentions to be able to take off and all the things needed are in a luxurious hotel just next to the runway. Unfortunately, the aliens decided to use this hotel as their new home and won't really be friendly toward any strangers !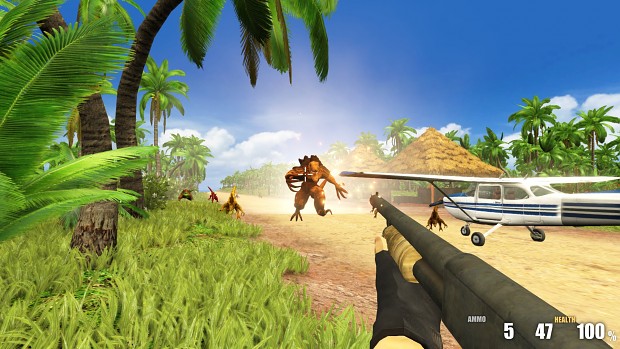 The map is already fully playable but there are still some things I want to enhance like the foliages, the buildings, and also tweaking the difficulty.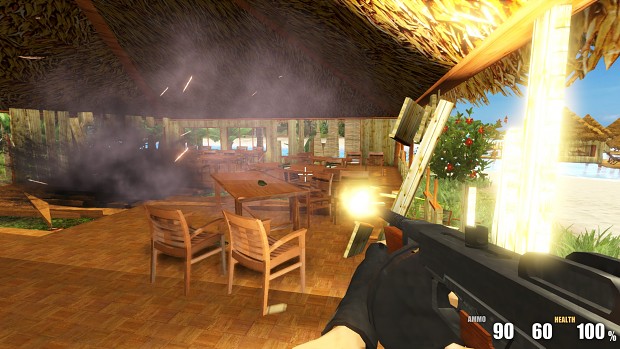 There is a lot of destroyable elements like the bungalows, windows, doors and pretty much all wood-based props. It is now also possible to get inside a building by breaking the door using a foot kick (with right mouse button).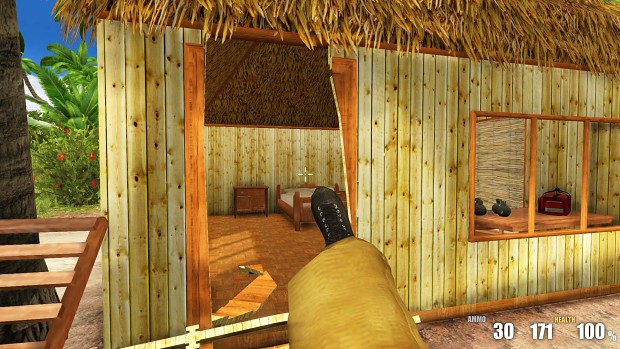 I have also worked on the AI of the aliens to make them acting more realistic, like roaming on the islands, wandering inside buildings...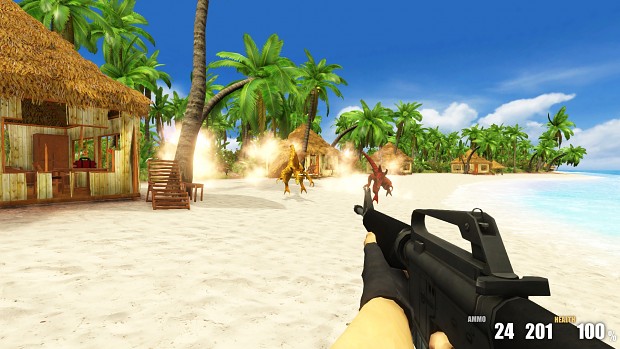 They may not attack you if you keep your distance and try to avoid them, but be careful because if one alien spot you all others around may start rushing you ! The aliens can of course swim and will track you under the water.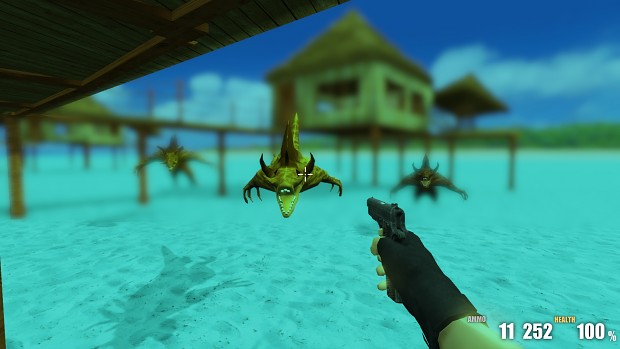 The map is still in beta version, and so this is why until I manage to finish all the remaining work, I wanted to add the map in it's current playable state to receive some feedbacks from the players !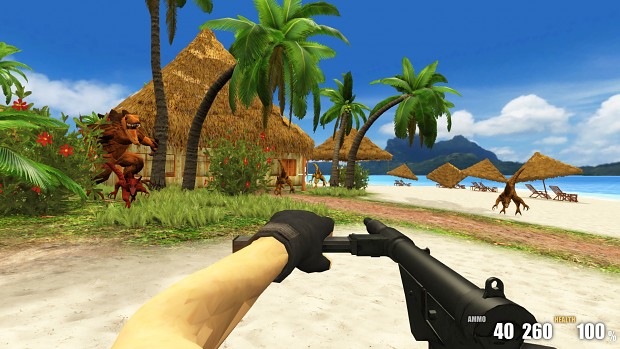 I have added the map in a separate branch on Steam because I have rewritten a lot of code and the original map doesn't work yet with the new code !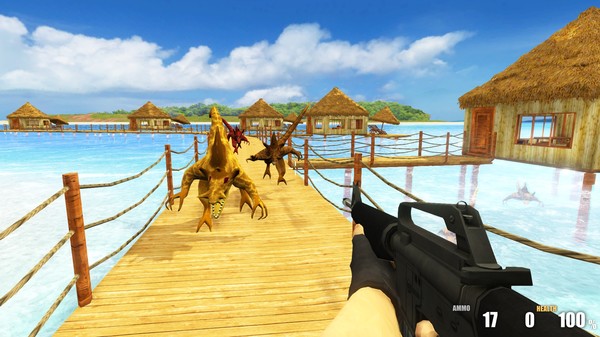 So for now to try the new map, find the game in your Steam games library, right click on it and open Properties. Then go to beta tab and choose public_beta branch. It should download the beta and after that you just need launch the game !
If you have already played The Alien Wasteland, here are few things you may need to know before jumping into the action :
Right click is for foot kick !
Weapons and items are now laying on the ground instead of floating, to grab them just approach and press E on it.
It is now possible to display the current objectives and screen indicators by pressing Tab !
Use the big crates full of ammo to replenish your ammo stock, there are three of them in the islands.
So this will be all for this time ! Thank you for reading and feel free to let me know what you think about this map here or in the Steam forum ! Steamcommunity.com
Coming next : Redesigning and enhancing the Petrol Station map !