The main focus lately has been map generation lately and building nice looking, complex, and varied maps. The status bar has been cleaned up so that it only shows important information like health, mana, and gold. All other information has been moved to the inventory screen to make it a character information/inventory hybrid screen, which works out pretty nicely. Status bar messages have returned now that the area in the middle of is has been freed up.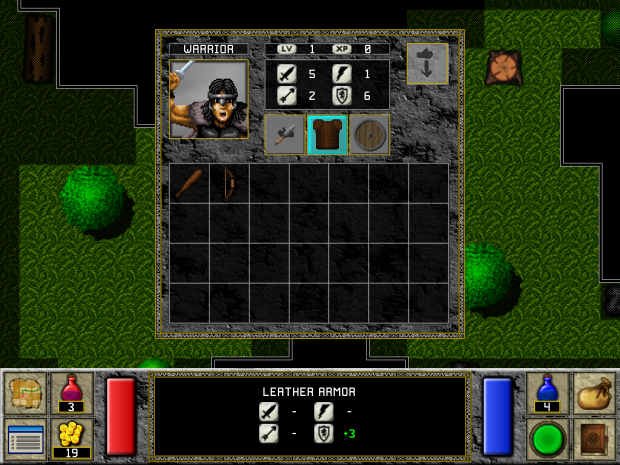 The map in the background shows off a few new objects that the new map generation algorithm allows.
The "drop item" area might disappear from the inventory screen in the near future. It seems like it would be more intuitive to just drag the item off of the window and drop it.
Now to get things ready to send an alpha build out for testing soon.