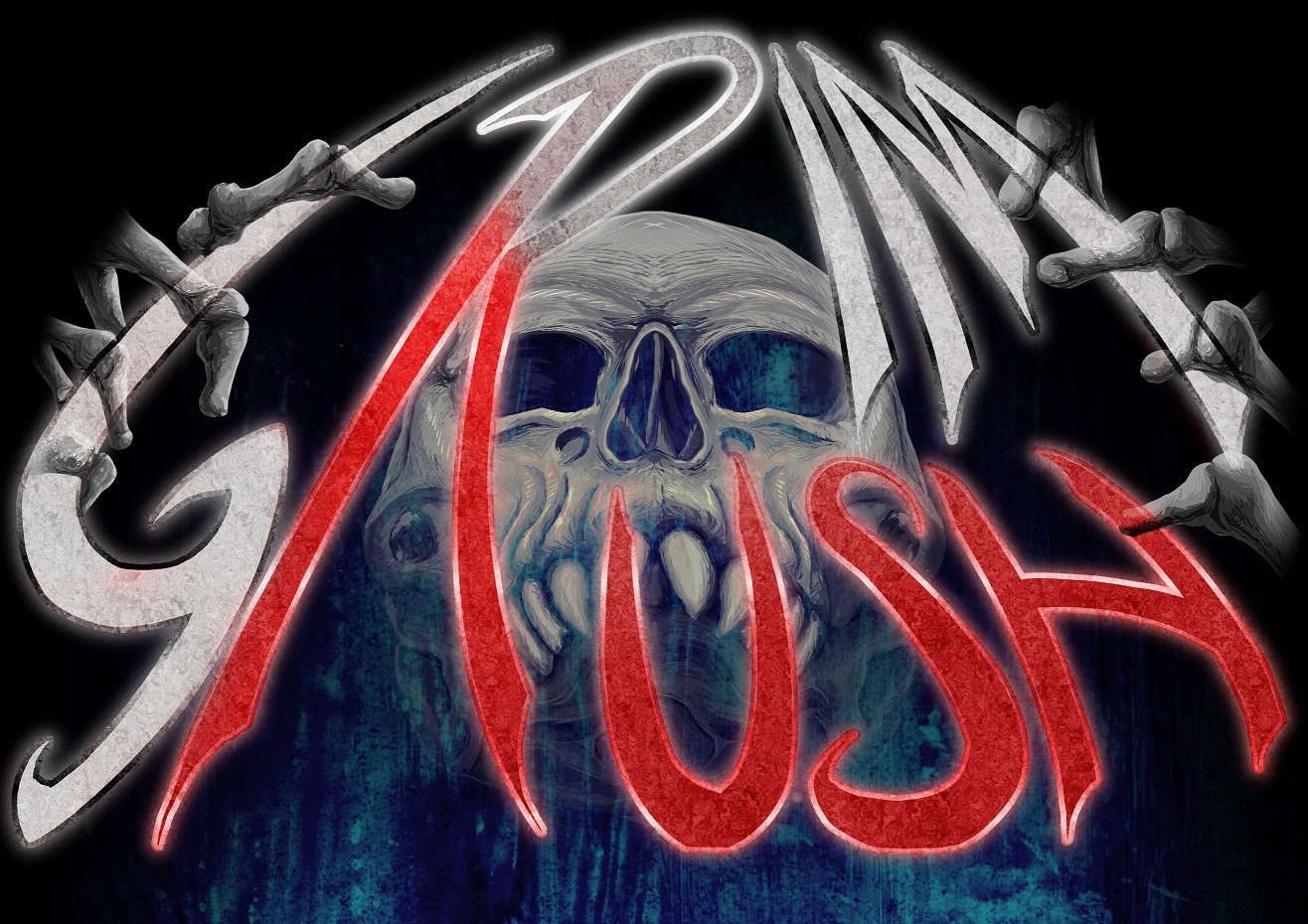 Looks good, doesn't it?
Lets roughly go through the process of making it be
This is our old logo:
---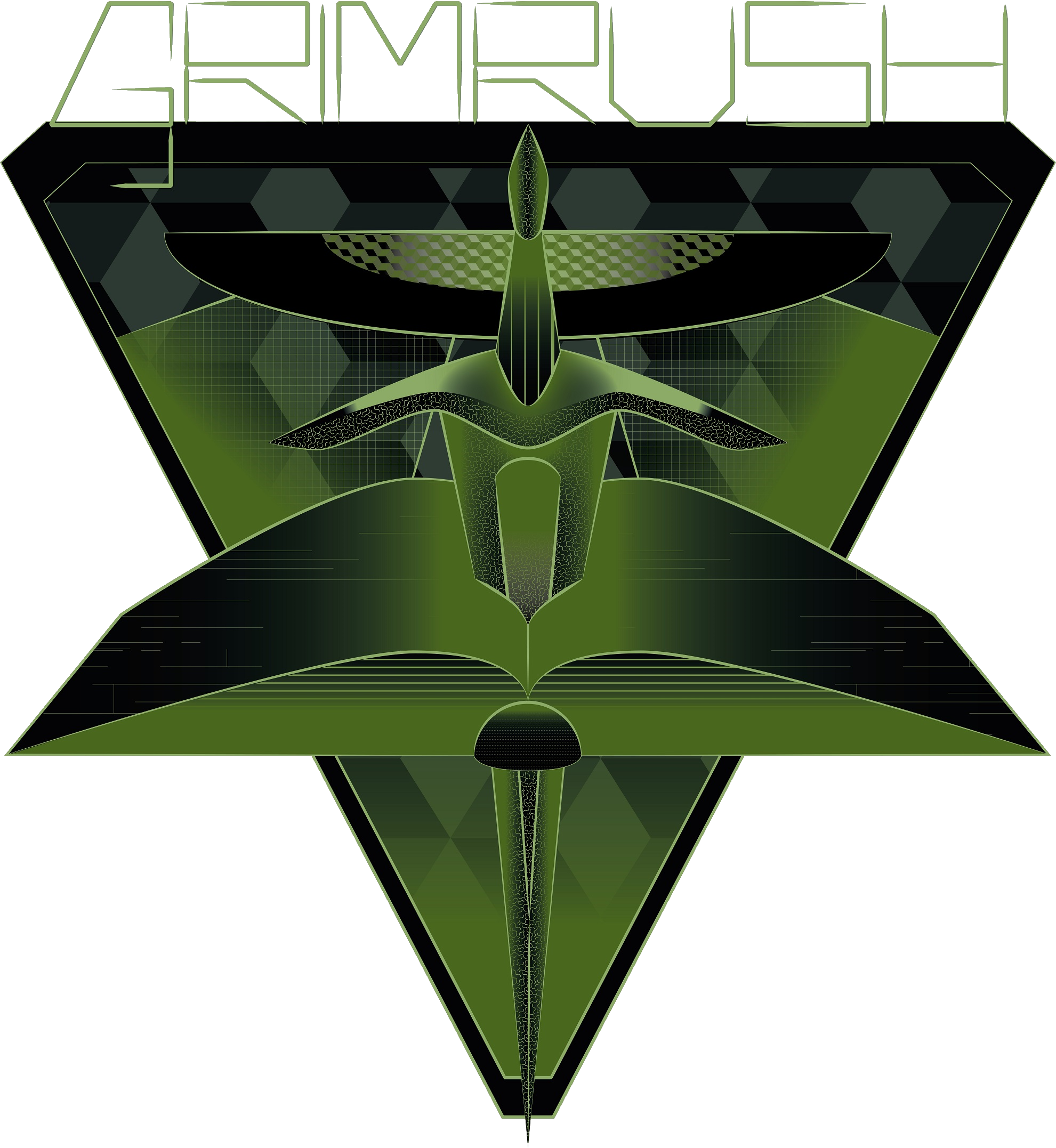 ---
While it is pretty neat, we felt like it didn't really represent our game anymore since when it was made we had different and more grandiose views on the setting Grimrush would take place in.
We started off by deciding on what kind of feeling the logo should have to it; something grim, edgy and a bit cheesy should do great. With that, our artist set out to create some rough sketches:
---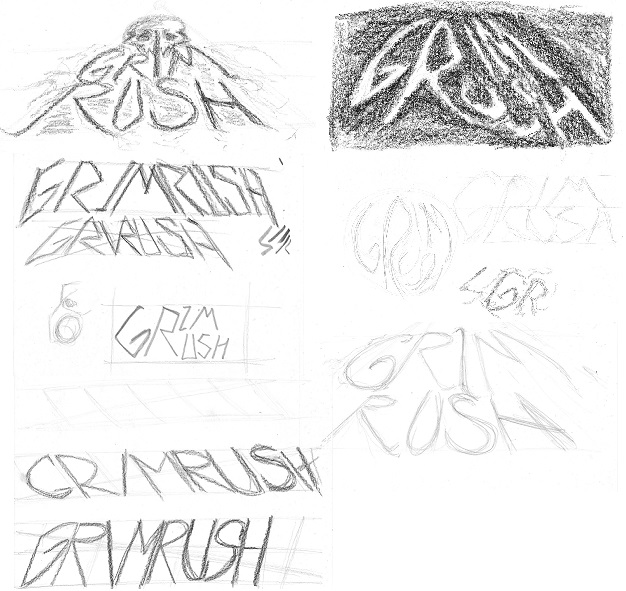 ---
Out of all the sketches one rose above others:
---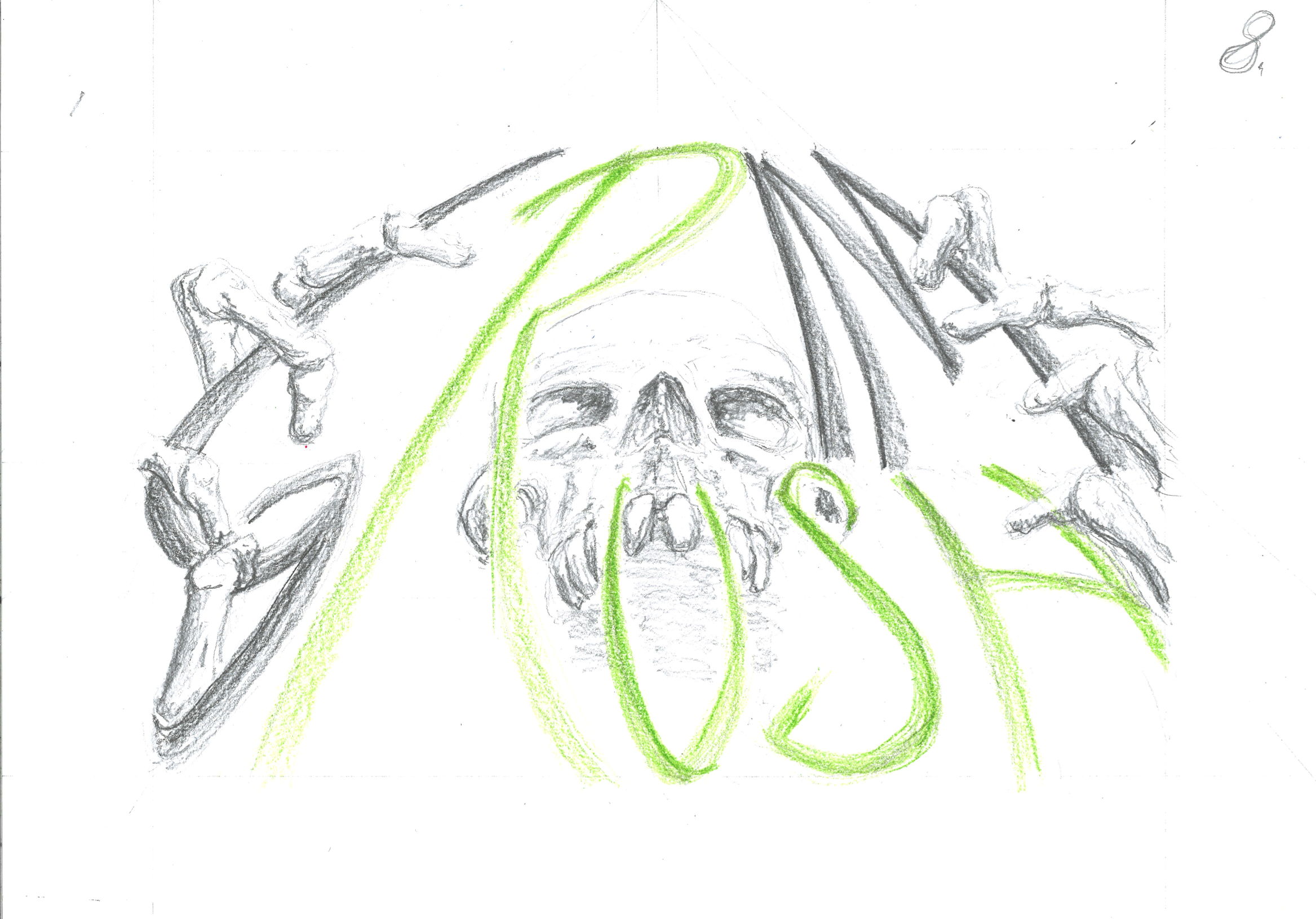 ---
With the template set, he went onwards to make a proper rendition ot it: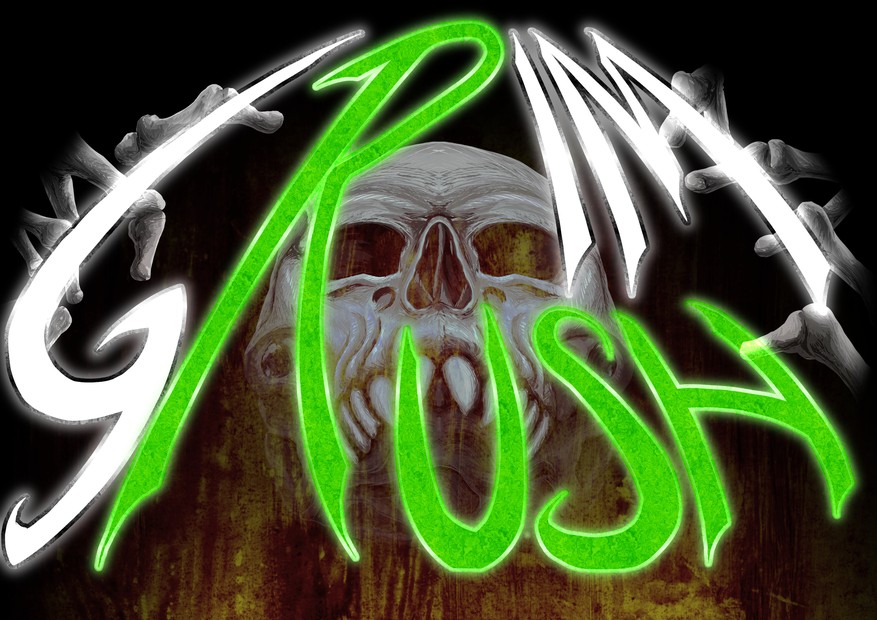 ---
We weren't completely set on the color palette, so we asked him to make different variants: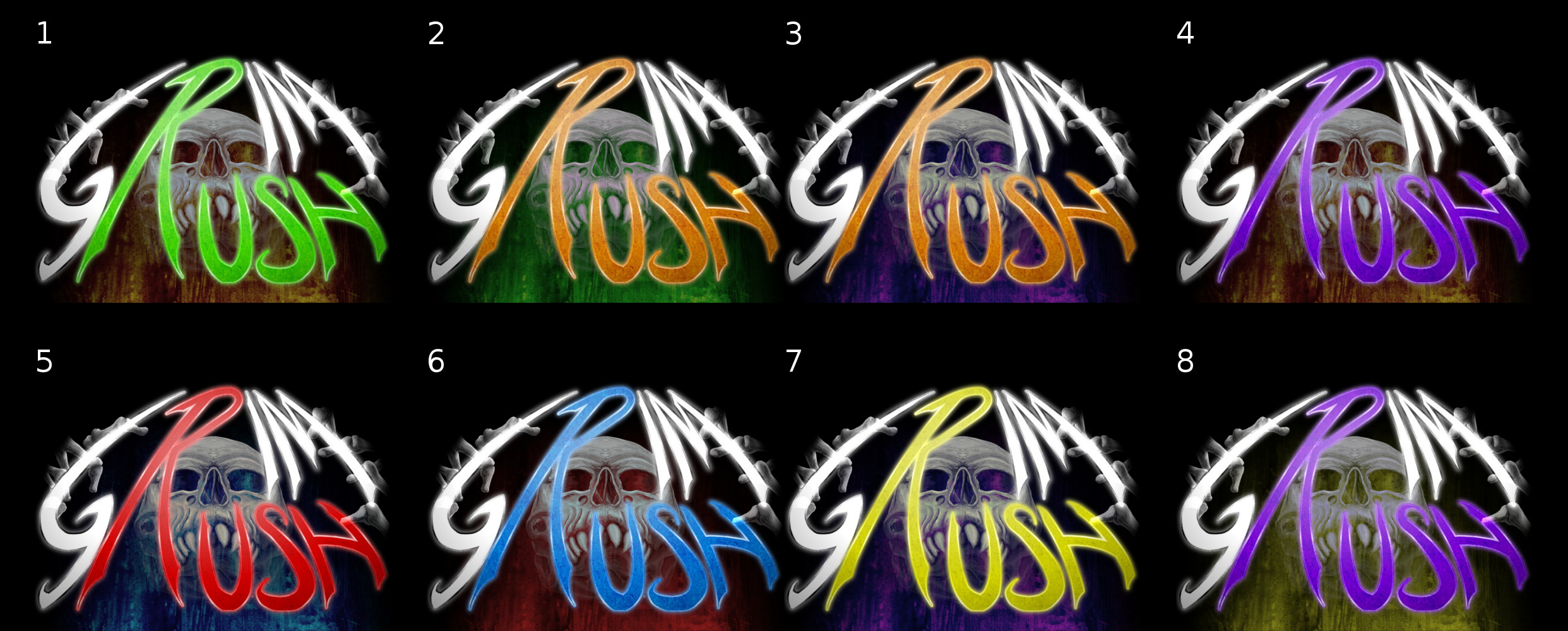 As you can probably deduct from the logo shown at the top of this post, we went with 5. Other favorites were 3 and 7.
After that it was mostly tweaking, we wanted the text to be properly readable even when viewed from distance; so a bit of gradient was added on the 'R'. The fingers on the right side had to be adjusted because they would make the 'M' look like an 'A'. The letters were given some visible outlines, glow and noise to really make them pop.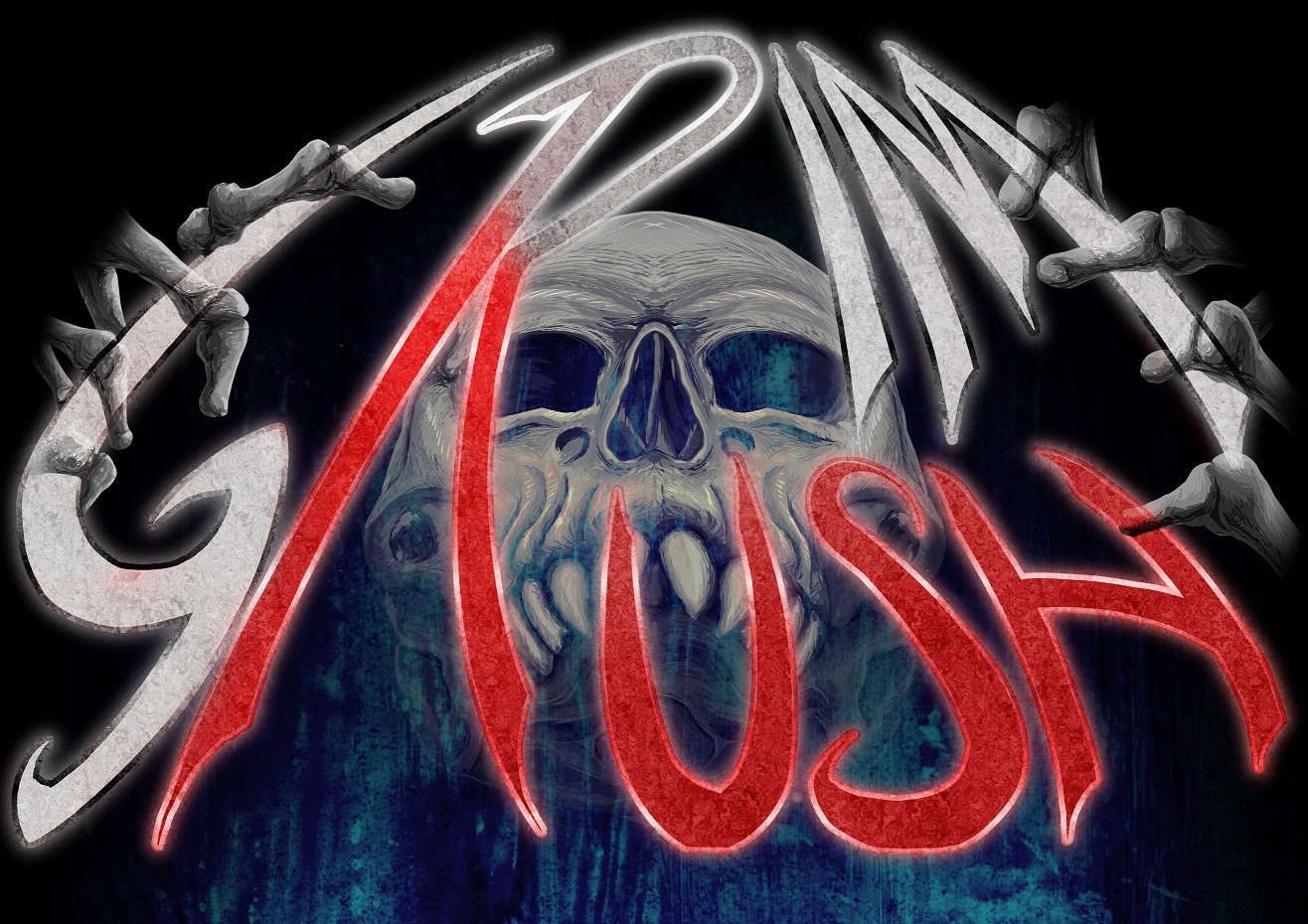 And so it was done! We're quite happy with it, what do you think?
---
Camera angle tweaks
So far, Grimrush has been from an 90 degree, top-down angle, but that doesn't really bring out the detail and intimacy. Bringing the camera too low made dodging harder and attacks coming from the bottom of the screen more difficult to detect quickly.
So we ended up changing the angle just by a small amount, from 90 to 84. The difference is minor, but makes things look that little bit nicer and intimate.
Here's two pictures for a quick comparison:
There was one silly problem that came with this camera shift, the perspective would misrepresent where your shots went.
We want the shots to be aimed precisely regardless of perspective. So how did we fix this? By attaching a giant elevated plane to the player character, of course.
Now the position of the shots are forced to be checked a bit above the ground and they line up nicely.
---
Thats all for now, folks! We have some nice things lined up in the near future so stay tuned!
Thanks for reading.