In the level with a boat, the player will have to become the navigator of the ship in the shortest possible time. Which skids from side to side due to bad weather and large waves. Initially, we planned to make a boat with a sail, but the sail obstructed the view and spoiled the view of the ocean. Also, the boat has its own standard of living, with several collisions with reefs - the boat overturns and the heroes die. We are trying to make the boat level exciting so that the player feels like they are really caught in a storm. The work was carried out on the effects of water, but the most difficult thing is to correctly build the level in order to maintain a balance of the complexity of the gameplay.
After a hard struggle with the ocean, the exhausted heroes end up on the island. But the halt was not destined to happen, having reached the coast, the heroes understand that they are not alone on it, and immediately engage in battle with the fierce Vikings. And in front, a crossing over a bridge that is about to collapse, the main camp of the Vikings to overcome which will help a new type of weapon - a sword, as well as a puzzle requiring attention and ingenuity.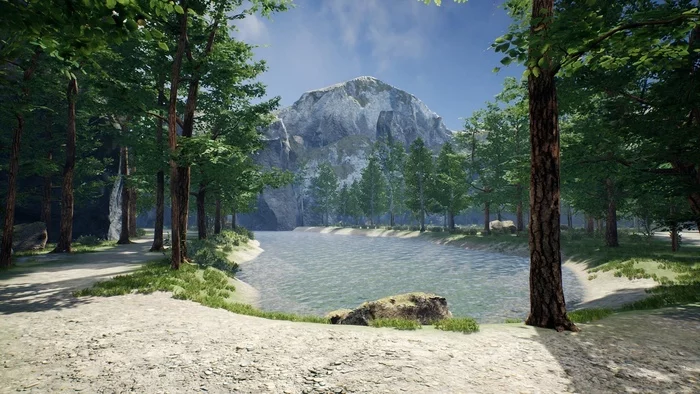 If you are interested in the project, you can take a look at it in the free play-test version on Steam

And also, join us on our social networks.
Free play- test version
Twitter
Twitter.com